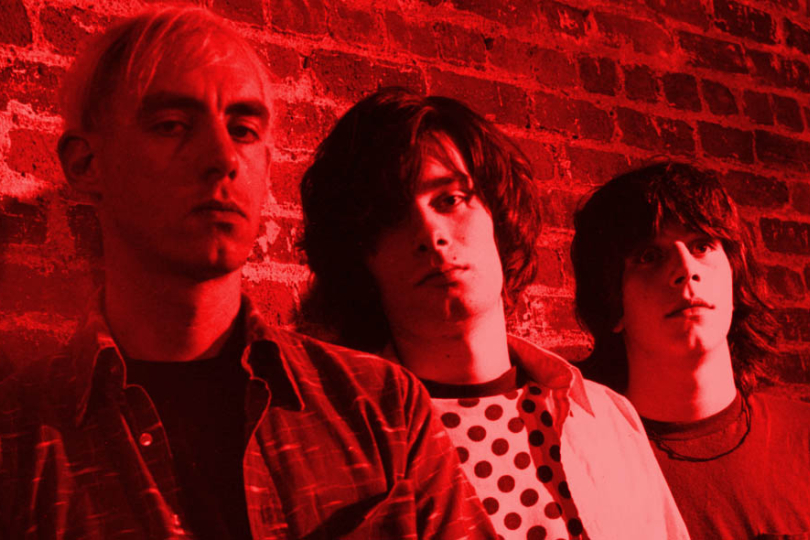 The Wipers | Photo: official website (https://zenorecords.com)
Milestones in Music History #44: Wipers – at the Origins of Grunge
Agent Orange opened the door to the world of surfing in punk rock, as we saw in our previous episode, and legitimized musical rebellion in a peaceful narrative with a happy ending. The peace that only a day of surfing could bring. However, musical nonconformism also wore darker, louder, more pissed-off clothes. And a meaner face, because you had to be mean at that moment, in that place. And so it was that thanks to the Wipers, grunge was born.
Portland is not a city famous for its beaches and surf spots. While not far from the lovely beach that gave its title to a Ramones song, Rockaway Beach, Portland – as its name implies – is rather a port city, located between the Willamette and Columbia rivers. In the 70s punk had arrived here too, but Greg Sage had already approached music at a very young age.
Lucky that his father worked for a broadcasting agency, as a teenager Greg was able to use the disc-cutting lathe. It was like a clay pot to him, and he got into it by making loops and then analyzing the movements on the incision with a microscope. As he stated, it was a much more artistic than a musical approach, in which he mixed frequencies and waves.
Also, at 17 he first picked up a guitar, inspired by Jimi Hendrix. And a few years later he met Dave Koupal, bassist, and Sam Henry who settled on drums. Sage's diabolical plan – namely, to respect the concept of music as art and not as entertainment, intended more for the individual listener than for public broadcasting – was to record 15 albums in 10 years without doing any promotion or touring. A crazy but revolutionary plan, which in fact would send the major record industries to hell.
The year following their formation, in 1978, the band's first single, "Better Off Dead" was self-released by Sage through his fledgling record label, Trap Records. His idea was to be 100% independent, fully managing production and financial resources, without monetary contributions from outside. At the same time, Sage was also trying to get other Portland punk rock bands to join his ranks on his label, including Neo Boys, Sado-Nation and Stiphnoyds.
To produce their first album, however, they relied on another label, Park Avenue Records, which they hoped would give them greater circulation and popularity. And indeed in 1980, the band's first album Is This Real? was released and gained in popularity, even bringing the first cult followers. And rightly so. Already from the opening piece of the album, the biting and incisive "Return of the Rat", the bad intentions were clear.
And the whole album is fast, dynamic, just over 35 minutes long and I defy anyone to sit still and listen to it. "Mystery" is definitely a dance piece, but again "Up Front" picks up on the evil tone of the opening, and distorted guitars form the backdrop to the whole work (thankfully). A sound bomb, a cry of revolt.
After the release of the album there was a change in the line-up, as Koupal moved to Ohio and Sam left the band to join the Rats, thus in 1981, Sage with Brad Naish (ex-Stiphnoyds drummer) and bassist Brad Davidson released the band's second album, Youth of America. Very different from the previous one, more, I would say, accommodating and compliant, it is still interesting, and listening to it clarifies how much influence it had on the underground rock music of the 80s.
More decisive was the band's third album, released in 1983, Over the Edge, which was much closer to modern rock. Meanwhile Sage had begun work on his solo album, which was released in 1985 by Enigma Records, Straight Ahead. The collaboration with a division of Enigma, Restless Records, led to the release of three albums: Land of the Lost (1986), which contained the song "Let Me Know", featured in the soundtrack of the film River's Edge, directed by Tim Hunter and released in the same year; Follow Blind (1987); The Circle (1988).
It was a stylistic deviation that, while retaining the dynamics of the first albums, did not develop the same grit. Further friction with the band led to the continuation of Sage's solo work. His second solo album was released in 1991, Sacrifice (For Love), a more indie rock-leaning album, which contained The Yardbirds' cover "For Your Love".
It seemed for a moment that the Wipers had been wiped out for good, but in 1993 Sage reformed the band, along with Steve Plouf, who had replaced Naish a few years earlier. The duo released three albums, three years apart each, which marked a return to the group's origins, where ballads mixed with punk, but the melodies prevailed over the grunge spirit of Is This Real? or Over the Edge.
Silver Sail came out in 1993, and it had a bit of a surfing spirit; The Herd in 1996, decidedly more punk rock; and in 1999 what represented the last studio work of the band, Power in One. Sage now resides in Phoenix, Arizona, where he operates his record label, Zeno Records, and most likely the history of the Wipers has already ended in the last century, and we will never hear anything new from them.
But the contribution they have made to music is immense. Their first album can rightfully be considered the birth of grunge. And they had a huge influence on the whole Seattle scene; many bands, including Dinosaur Jr., Mudhoney, the Melvins and Hole (who covered "Over the Edge") mention them as a huge influence.
And most of all it was Nirvana, who performed on some primitive demo recordings of the Wipers' first album tracks "Return of the Rat" and "D-7". Additionally, Kurt Cobain included the first 3 Wipers albums on a handwritten piece of paper titled "Top 50 by Nirvana". Cobain himself has mentioned Wipers in various interviews as a profound musical influence.
Wipers were able to evolve punk rock into new forms and sensibilities, giving birth to a new genre in the underground environment, the one that was later defined with the term – often not loved by insiders – "grunge". And that was the spark that generated revolt rock and punk rock music in the late 80s and a good part of the 90s.
And all thanks to them. An essential product of this musical evolutionary process, which however resulted in funky combined with alternative rock and psychedelia, was Jane's Addiction, a formidable band that modelled the sound of the 90s in their image, the protagonist of our next Milestone.
What is the difference between music conceived as art and as entertainment? Can both elements coexist in the creative process? Why do we feel the need to define a genre? And what exactly do we mean by grunge music today? Does it still exist? Leave it in the comments below!
If you have found an error or typo in the article, please let us know by e-mail info@insounder.org.