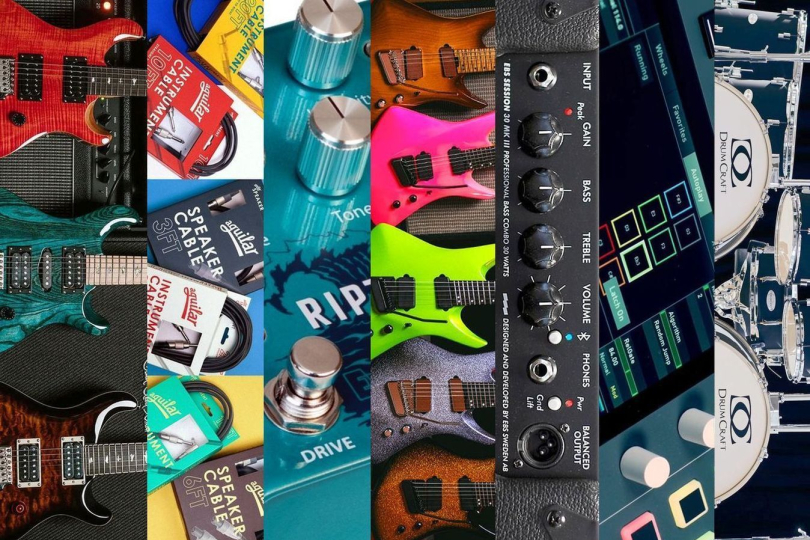 NEW GEAR 44/23: Iridium Core Synth, EBS Bass Combo Amp, 3x PRS SE 2024 and Eventide Pedal
Those who are ready are not caught off guard. Welcome to our next weekly roundup of new gear and trivia from the music world, where we try to sum up everything essential that's currently hitting the market that we should know about. Fuchs continues to expand its F bass line with the FBS hybrid amps, PRS has three new guitar models from the SE series, Sweden's EBS has launched the third generation of its compact bass combo amp Session 30, keyboardists can take a look at the desktop version of Waldorf's Iridium Core synth, and Eventide has prepared the dual effect Riptide for guitarists. We also feature the upgraded Victory amp, Aguilar cables, Cherry Audio's PS-3300 software instrument, and Jim Dunlop's guitar cosmetics.
Three models from the PRS SE 2024 series
PRS SE CE 24, SE Swamp Ash Special and SE Custom 24 Quilt – these are the three newest additions to the Asian series, manufactured for Paul Reed Smith by Cor-Tek. All versions share the traditional body shape and the company's tremolo and tuning machines, and depending on the particular variant, maple, rosewood or ebony fingerboards fitted with 24 or 22 frets and typical "bird" inlays. Both the SE CE 24 and the SE SAS with bolt-on neck have received a new ergonomically designed joint, the sound is transmitted by PRS 85/15 S humbuckers, which are complemented by an AS-01 Alnico/Steel middle single coil on the ash model, and the finish has also been upgraded. The instruments come with a soft padded case.
For this autumn, Music Man has prepared five attractive finishes for its futuristic Kaizen guitars, developed in collaboration with Tosin Abasi from Animals As Leaders. Both six- and seven-string instruments can now be purchased in Bleeding Heart, Kryptonite, Radium or Ember Burst finishes, to which the brand has added a subtle transparent Honey Suckle shade, which will only be available on six-string guitars, in an exclusive EBMM Vault edition of just 25 pieces with a roasted flamed maple fingerboard. The Kaizen series received a dual scale (24.75/25.5 inches), 24 compensated medium jumbo stainless steel frets, an alder body, two MM humbuckers, a company tremolo and Steinberger locking tuners.
Eventide Riptide: a combination of overdrive and uni-vibe
An American company that has gained a reputation among musicians for its high-end effects processors has added the Riptide pedal to its product catalogue, combining distortion and modulation in the style of a uni-vibe effect. Each section offers two sound modes – in the Drive unit, the modes are Green and Red, providing dynamic distortion with sensitive response, or a more subtle boost/overdrive character. The similarly labelled modulation section modes offer either the classic sound of the vintage Shin-ei Uni-Vibe model or a more modern register with more pronounced bass and phasing. The pedal features a bank for 5 presets, MIDI, mini USB, Expression Pedal jack, mono, stereo or true stereo plug-in options, Guitar/Line switch, selectable order of both units, etc. Detailed editing is handled by the Eventide Device Manager software.
EBS Session 30 Mk3:  a small, practical combo amp for more than just bass
The third edition of the Session 30 Mk3 is, according to the manufacturer, the most sonically transparent small bass combo in its category, which can also be used by acoustic or jazz guitarists, harmonica players, etc. The 30 W RMS single-channel transistor unit features an active two-band shelving equaliser, a balanced XLR line output and a headphone jack. The new model has undergone a subtle facelift and now also offers Bluetooth for wireless streaming, an upgraded 8" woofer and a tweeter. The above-mentioned modifications make the Mk3 a versatile tool that delivers a natural, clean sound that rewards you with an unblurred, authentic tone that preserves the character of the instrument during practice or smaller jams. The video below demonstrates the previous version of the Mk2.
Professional instrument and speaker cables by Aguilar
Quality, durability and perfect sound – with these words, the American Aguilar has launched a new edition of instrument and speaker cables, equipped with conductors made of premium oxygen-free copper. The manufacturer promises a neutral, clean signal path, heavy-duty construction and reliable service on stage and in the studio. The instrument versions (approx. 3 or 6 m long) with Aguilar connectors (2x straight/straight + angled jack) have a spiral shield, in addition to a conductive PE shield to reduce microphonics, while the speaker versions (approx. 0.9 or 1.8 m long) with Neutrik Speaker plugs have solid 18 AWG conductors.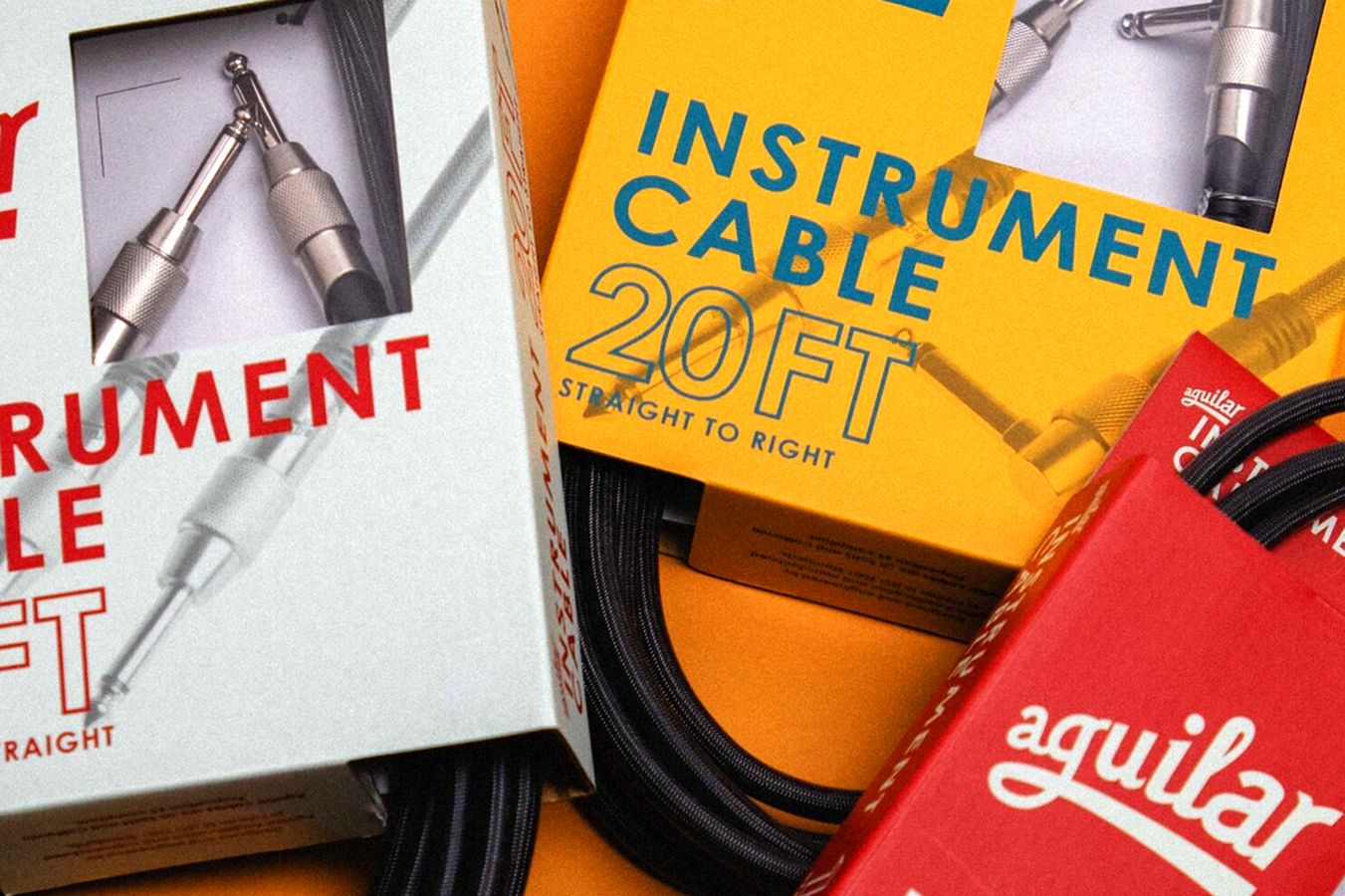 After model edition FBT, introduced in the last episode of the Insounder news series, the brand comes with a pair of amps of the FBS type, again with power outputs of 300 or 700 W, but this time with a transistor preamp based on the design of Walter Woods' rare M series amps. As with the FBT series, the FBS preamp features Baxandall high and low controls, parametric mids, subsonic filter, Pre/Post gain parameters, buffered effect loop with adjustable level (Send Mix), XLR DI output (unground, DI Phase), global Mute function, etc. With the midrange control set to "0", the bass and treble potentiometers mimic the behaviour of classic "Woods" or Ampeg B-15 style amps. Dimensions: 30.5 x 23 x 7.6 cm, weight: 5 kg, prices: approx. 925 to 1080 dollars (FBS-300 / 700).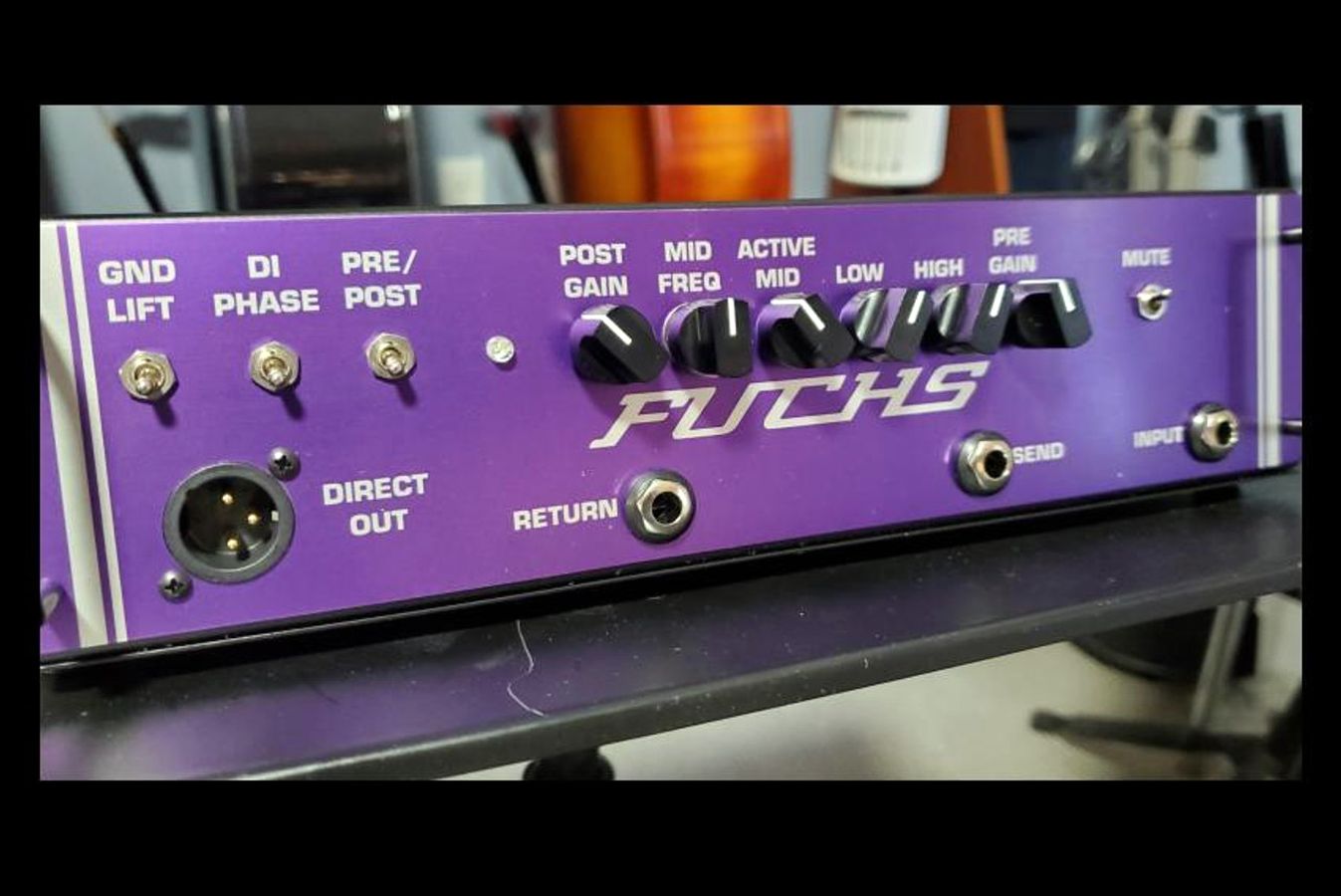 Designed primarily for beginning drummers, which is reflected in the friendly price tag, the Series 3 is now also offered in an expanded set with a pair of bass drums, which will be especially appreciated by players specialising in various metal styles. The Series 3 Double Bass version, like the other sets in this edition, features shells glued from 7 layers of poplar and is available exclusively in black foil complemented by chrome hardware. The kit consists of a pair of 22" x 18" BDs, a 14" x 5" snare, 10" x 7", 12" x 8" toms and FT 14" x 12", 16" x 14" floor toms. For a price of approx 900 euros, two bass pedals, tom holders and stands + a hi-hat pedal and two cymbals are included. The video below demonstrates the five-piece Standard Series 3 set.
Built on the Quantum/Iridium platform, the new 12-voice polyphony synth boasts five synth engines – Wavetable, Multi- & Granular-Sampling, Waveform, Kernel FM, and Resonator – which, combined with a wide selection of digital filters and other processing options (6x LFO Poly/Global, 6x Envelope, Modulation Matrix), manage to explore the vast territories of electronic sound. The compact model has a collection of over 1700 factory presets and samples in stock, the intuitive graphical interface helps to keep the creativity flowing, and of course, it integrates smoothly into a variety of studio and stage setups such as modular synths, drum machines, sequencers, etc.
Cherry Audio PS-3300:  software version of the legendary Korg
A virtual replica of the Korg analogue polyphonic synth, which was produced in just a few dozen units between 1977 and 1981, so it's no surprise that today's prices for this rarity are approaching the hundred thousand dollar mark. You can't really touch the Cherry Audio software version, but that is compensated for by the price tag of 69 dollars (the introductory price is 49 dollars). The brand made a great effort to accurately reconstruct and update this mythical synth, from the massive sound with its characteristic multiple resonator sweeps to the extensive patching capabilities that set the Korg PS-3300 apart from all other polyphonic synths of the time. There are also 360 presets available, and a Resonation Preset Pack with an additional hundred presets can be added.
For guitarists and bassists who do not neglect the care of their instruments, Dunlop has prepared the Pure Formula 65 Series cosmetics consisting of the following cleaners and polishes: Pure Formula 65 Silicone-Free Intensive Cleaner – as the name suggests, this is a silicone-free product that intensively cleans and revives even the most delicate finishes. Pure Formula 65 Coconut Oil Fretboard Conditioner – an all-natural product with coconut oil to both clean and lubricate the fingerboard. Pure Formula 65 Nano Gloss Finishing Polish – gives the instrument a high gloss finish and protects the finish from scratches. The products come in 118 ml bottles at a price of about 13 dollars/piece.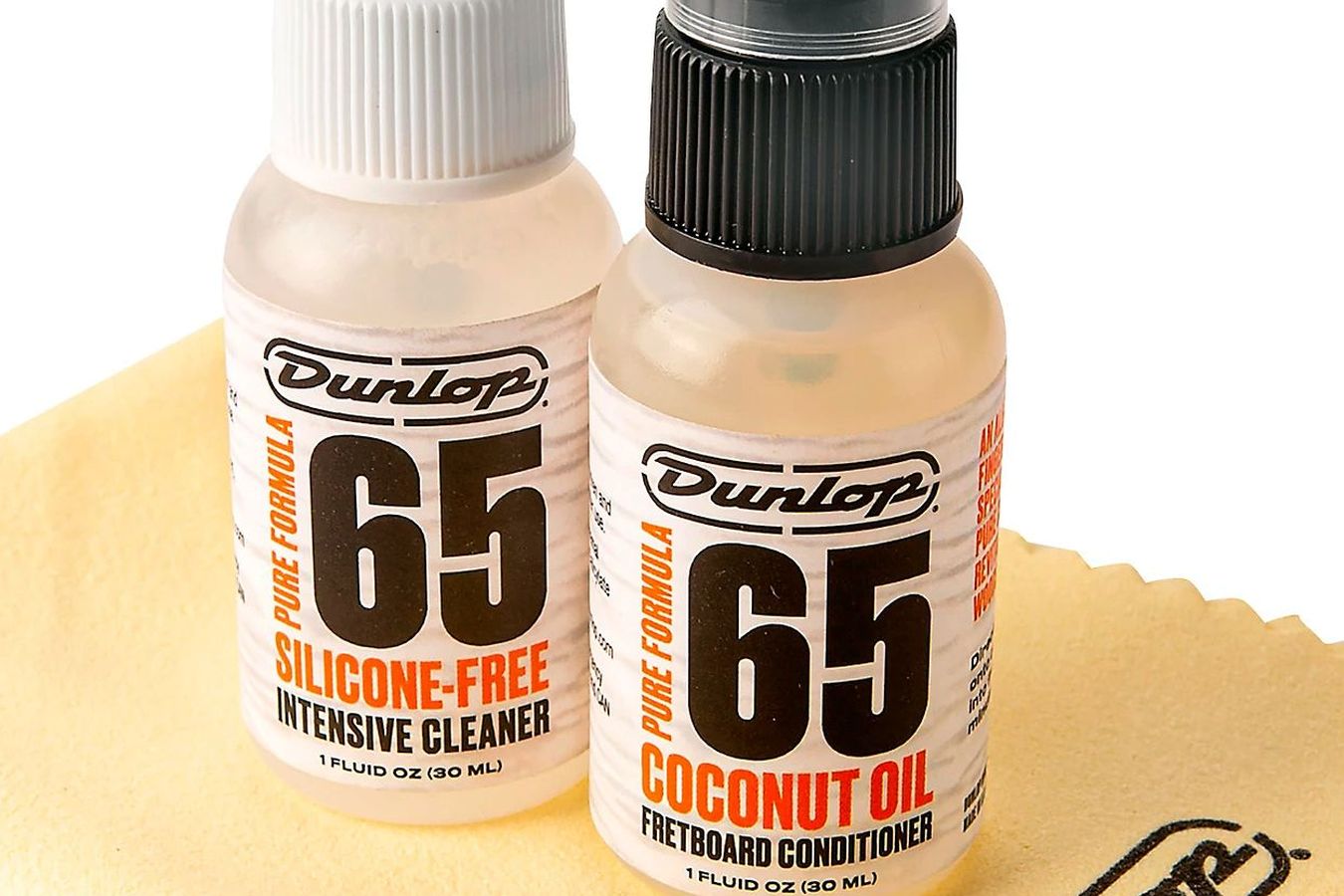 If you have found an error or typo in the article, please let us know by e-mail info@insounder.org.