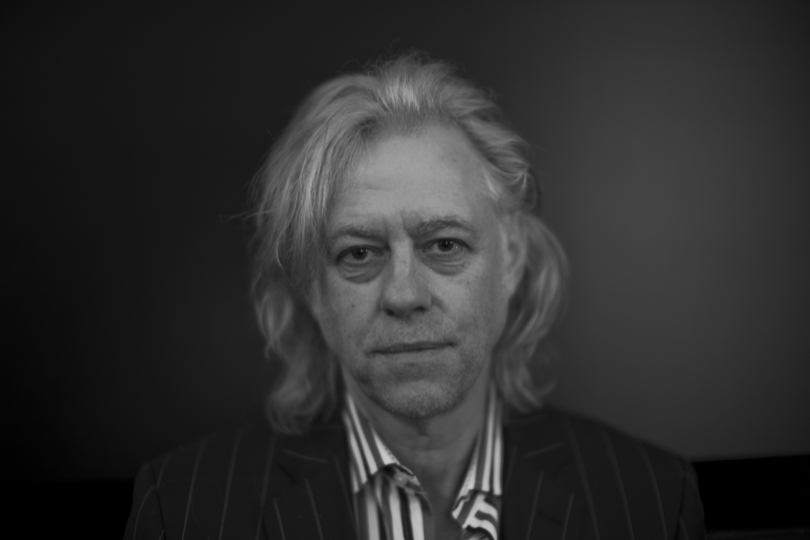 The Irish singer Bob Geldof will undoubtedly be remembered as an activist, especially as a fighter against famine in Africa. | Photo: Alfred Weidinger | CC BY 2.0 Deed
10 World Figures Proving That Politics Belongs in Music
Today, the 17th November marks the anniversary of the Velvet Revolution which took place in the Czech Republic in 1989. It is therefore an ideal opportunity to remember several figures who, in addition to their considerable potential as musicians, have dedicated their renown to political activism and the struggle for the redress of human affairs. It surely is difficult to choose only ten of them and everyone's choice would probably be different. After all, there are entire music genres that are rather political or activist, be it folk, reggae, punk, hardcore and hip hop. In addition to those named below, we could add a number of equally important activists of various genres, from the earliest like Billie Holiday and Dizzy Gillespie, through rock and folk legends, such as Bob Dylan, Frank Zappa, Willie Nelson, Neil Young and Bono, to Alicia Keys, contemporary R&B star. But one thing is important: all of the mentioned musicians are shining examples that the hackneyed cliché "never mix politics and music" has long been destined for the scrapheap of history.
Victor Jara (1932–1973)
The Chilean singer-songwriter is symbolically listed as the first one because he is the only famous musician discussed here who paid for his convictions with his life. He was the de facto official cultural face of the leftist government of Chilean President Allende and a member of the local Communist Party. After General Pinochet's military coup, however, he was interned in a sports stadium in Santiago, brutally tortured (as a guitarist, his fingers were crushed 'as a warning') and executed by firing squad. Which is unacceptable crap, no matter how controversial the victim's views.
Woody Guthrie (1912–1967)
"This machine kills fascists" proclaimed the label on the guitar of this founder of modern American folk songwriting. He certainly didn't live in a golden cage; he experienced firsthand life on the streets and hard labour, which led him to leftist views and to sympathise with the labour movement. The final years of his life were marked by a hereditary illness that made it impossible for him to play, but he nevertheless became an icon for the young folk generation of the 1960s, led by Bob Dylan, who in his youth regarded him as his main role model.
Aretha Franklin (1942-2018)
One of the few female singers to whom we can unhesitatingly assign the label "genius", she was a human rights activist from an early age. Her father, the Baptist preacher Clarence Franklin, was a close friend of Martin Luther King and had organised the 1963 Detroit Freedom March. She sang at King's funeral and supported African-American politicians. Her biggest hits "Respect" and "(You Make Me Feel Like) A Natural Woman" are considered anthems of the struggles against racism and for women's equality. Social activism has sustained the singer throughout her life. At the inauguration of President Barack Obama, she was a featured performer at his request, but she refused to attend Donald Trump's inauguration, as did several other American artists.
Nina Simone (1933–2003)
The phenomenal singer and pianist, who cruised the waters of jazz, blues, soul, folk and gospel, began advocating for human rights, especially African-American rights, soon after her first successes. From the mid-1960s onwards, in addition to writing and performing protest songs, she also participated in various protest rallies and marches, at one time leaning more towards the more action-oriented and violent streams in the movement than the peaceful path particularly promoted by Martin Luther King. She moved out of the USA in the early 1970s, living mainly in Europe, and her particular character, combined with her uncompromising and often confrontational behaviour, caused her considerable personal problems until the end of her life.
Joan Baez (1941)
The American singer-songwriter is one of the major icons of activism on the world music scene. From her beginnings in the early 1960s, inspired by Pete Seeger, and for a time alongside her life partner Bob Dylan, she has been involved in the protest movement against the Vietnam War but also against racial segregation and social injustice, as well as for women's rights. Despite her apparent left-wing orientation, she never fell for communism and treated the Bratislava concert during her visit to Czechoslovakia in 1989, before the Velvet Revolution, as a protest against totalitarian injustice. She greeted Václav Havel and other signatories of Charter 77 from the stage and gave part of her concert block to Slovak protest singer Ivan Hoffman.
John Lennon (1940–1980) & Yoko Ono (1933)
In many ways, the wildest of the Beatles and his wife, a Japanese art and music avant-gardist, were famous for their political activism, especially their peace actions, in addition to lots of music with which they enchanted Beatles fans. The legendary Bed-In for Peace Protest, when they didn't get out of bed in a Montreal hotel for eight days is undoubtedly the most famous. Their actions also gave rise to the famous anti-war anthem "Give Peace A Chance", as well as the (at least musically) exceptional song "Imagine".
Fela Kuti (1938–1997)
The Nigerian saxophonist and "King of Afrobeat", in addition to his great music and quirky lifestyle, left his mark as a political activist, and one of those who really laid more than his head on the block. In 1977, after the release of his distinctly political album Zombie, the Nigerian army liquidated the commune he led, murdered his mother and severely beat him, so he escaped death by a whisker. After 1984, he was imprisoned for twenty months for his political views.
Bob Geldof (1951)
Irish singer who has fronted the successful rock band The Boomtown Rats, released a number of solo recordings and starred in the film adaptation of Floyd's The Wall, will undoubtedly be remembered once and for all as an activist, particularly as a campaigner against famine in Africa. He first formed Band Aid in 1984 and a year later he pulled off a daring feat with the Live Aid charity huge concert, which featured literally "everybody with arms and legs". In 2005, he repeated the event in a similar fashion under the name Live 8. For his charity work, he received the honorary Order of the British Empire from the Queen of England, despite being a citizen of the Republic of Ireland.
Sting, Bruce Springsteen, Peter Gabriel, Tracy Chapman, Youssou N'Dour
All of the above are exemplary activists, each in their own way, usually performing at major charity concerts, supporting various movements etc. The reason we put these great artists together "under one headline" is because of the major tour Human Rights Now!, which they undertook in support of Amnesty International in September and October 1988. And in the Czech Republic, we remember it because one of the stops was also Hungarian Budapest on 6 September, where hundreds of Czech fans had the opportunity to see these world stars for the first time.
Pussy Riot
"You don't have to sing very well. It's punk. You just scream a lot." That's the statement of one of the members of the famous Russian artistic action group, which can hardly be described as a band in the true sense of the word. Their guerrilla-like fast and short performances in unusual places were always intended to draw attention to some of the pains of the Russian political and social environment, without any purely artistic ambitions. However, Pussy Riot are taken, and rightly so, very seriously, as they vouch for their stands with their own freedom – in a famous and globally watched trial following their performance at Moscow's Christ the Saviour Cathedral in 2012, three members were jailed.
If you have found an error or typo in the article, please let us know by e-mail info@insounder.org.