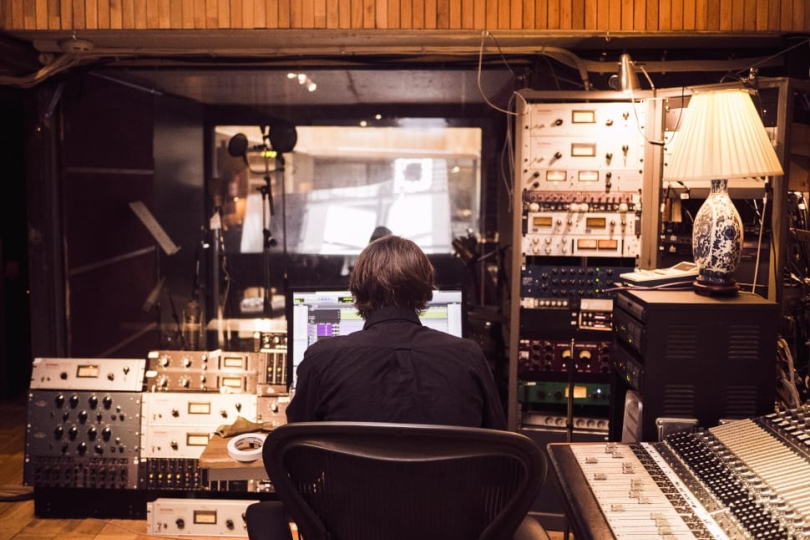 A good producer is half the battle.| Photo: Peakpx.com, by CC0
12 Skills Your Music Producer Should Have
At the beginning of the recording process, you may ask yourself the (unnecessary) question of whether using a producer will make your recording more expensive. The opposite is often true. In fact, a simple equation applies: the more efficient the arrangements, the easier the mixing and mastering, and the better the quality of the recording and performance, the less post-production and editing are needed. Plus, with every new single you present, you're making your mark in the minds of your listeners. Every record matters – even the very first one.
So what skills and qualities should your music producer have? What do you actually expect from music production? Based on my experience, these twelve points are a good starting point.
He'll come to see your rehearsal or concert to soak up the expression and interpretation of your songs, and help you with arrangements before you go into the studio. And he'll make the form serve the content, not the other way around.
On the spot, he is able to suggest several other interesting harmonic variations of your composition (chords) and lay it out for a group of musicians, or perhaps come up with different rhythmic solutions.
He does not impose but offers. He deepens and emphasises who you are, instead of building his own monument through you.
He will help you avoid clichés in your arrangements and at the same time underline your style, something that makes you unique.
He can easily create and write out arrangements for a string ensemble, wind section or choir. But at the same time, he can work with MIDI, effects and synthesisers, creating for example an electronic drum base from samples.
He can get the best out of you while recording, but in a way that you hardly notice. Through positive motivation and encouragement, not superiority. He keeps an eye on tuning, expression, rhythm, clarity and credibility.
He is able to tune, for example, the drums or the strings to suit the piece or the part. You know that a tuner or a tuned instrument is not always enough, and often the tuning needs to be adjusted to the interrelationships in the harmony or register and the technique of the player. That's what a producer is for – he comes along and tunes it.
He should immediately recognise by ear what harmony you are in and what notes he hears.
He's honest. If something seems weak to him, he'll let you know.
He also focuses on lyrics and pronunciation and doesn't neglect the non-musical component of a piece – because any weak link in the chain can degrade it.
He is able to provide and direct guest musicians and can vouch for their performances.
He should be able to operate and set up all standard sound effects and equipment and know different types of instruments and what to expect from them.
If you've come across such a producer, you're halfway there.
What is your experience – and what do you want from a producer? Which high-quality producers do you recommend? Let us know in the comments.
If you have found an error or typo in the article, please let us know by e-mail info@insounder.org.