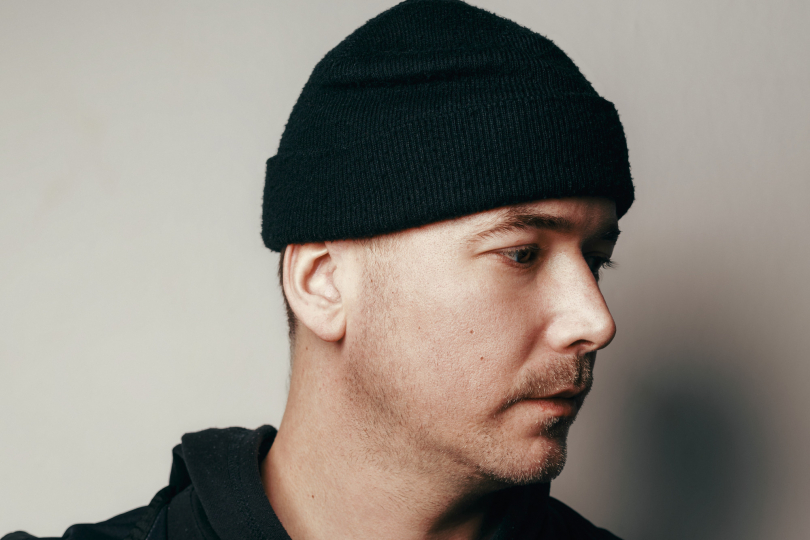 I try to turn my strange ideas into something more digestible, says Aparde. | Photo: Maximilian König
Aparde: Sometimes I Just Sit Frustrated in the Studio and Feel Nothing
Aparde is one of the prominent names in the European experimental electronic scene of recent years. However, he spent the unpredictable year of 2021 in constant lethargy. Due to permanent club closures, German producer Aparde played only two shows in front of an audience, one of them accompanied by epic visual projections on the stage of Prague's Palác Akropolis as part of the Spectaculare festival. There he also presented his new album Alliance, which was released on Christian Löffler's renowned label Ki Records and has already recorded hundreds of thousands of listens on Spotify. What role does Aparde attribute to spontaneity in the creative process and why does he describe his music with the term "schwermutig"?
What's the very first thing you tackle when you start working on a new track?
It's different every time. I start with simple layers; usually, it's one particular chord that sets the mood for the whole track. Then I start to imagine all the other sounds and progressions around it. The beat and percussive elements are the foundation, and then I build the groove around them. I play a lot with loops, which I mix together, but sometimes it's important to jump away from the tried and tested tricks.
Even though you have a more complex vision at the beginning, does a lot still happen naturally during the creative process?
Of course, gradually the overall vibe and mood come out that way. When I feel happy, it just happens. In the past few months, and actually, over the course of the year, it's been quite tough. Sometimes I just sit frustrated in the studio and feel nothing at all. Something has changed and I can't quite put a name to it yet...
Do you feel like some emotions have completely disappeared from your life?
Yes, somehow I struggle to experience certain feelings as intensely or at least imagine them. Every now and then I get an idea that I want to relate to a specific emotion, but now I have trouble with that. I try to work on production every day. I simply sit down and get to work. Sometimes I spend an hour doing it, sometimes I spend forever. But in the end, it goes hand in hand with how I'm feeling at the time.
You spent nine years at music school. What was the most important lesson you learned there that you still apply today?
It was a long time ago. I studied drums and I was lucky with my teachers. I mainly learned how to make music with other people, how to work within a band, and stuff like that.
But nowadays you use your voice as a stand-alone instrument and you do everything from A to Z by yourself.
Yes, everything can be done solo. But it's still useful to absorb inspiration and insights from other artists from time to time. I feel that the way I use my vocals has shifted. The voice has always been present in my music, but it sounds much better now than it did a few years ago. I guess I've learned how to work with it. When I sing one note, I add a second voice and create an ambient atmosphere around it. As far as editing vocals, I work fast as a producer.
What do you consider your favourite effect or synth that you return to over and over again and incorporate into new recordings?
I've loved using the Prophet synthesiser for years. I tried a couple of new plug-ins on the last record and made the most of them. I don't have one particular instrument I guess, but rather a few favourite combinations of technologies.
So you tried some creative techniques for the very first time while working on this year's album Alliance?
Yes, but the main idea is not different from previous albums. Some of the songs were already written last year or even earlier. I always try to take all my weird ideas and strange sounds and turn them into something more digestible. Actually, I got a little bit closer to pop now. The question is whether pop music is the goal that electronic music producers should be aiming for.
It's hard to say, but I feel like your work offers a certain mix of catchiness, melancholy, and experimentation. How would you personally define this formula?
It's difficult to describe oneself. I think it's a bit overused to label music as melancholic, atmospheric, and so on. I guess the best way to describe it is the German term "schwermutig," i.e. kind of gloomy, quite slow, but at the same time very intense.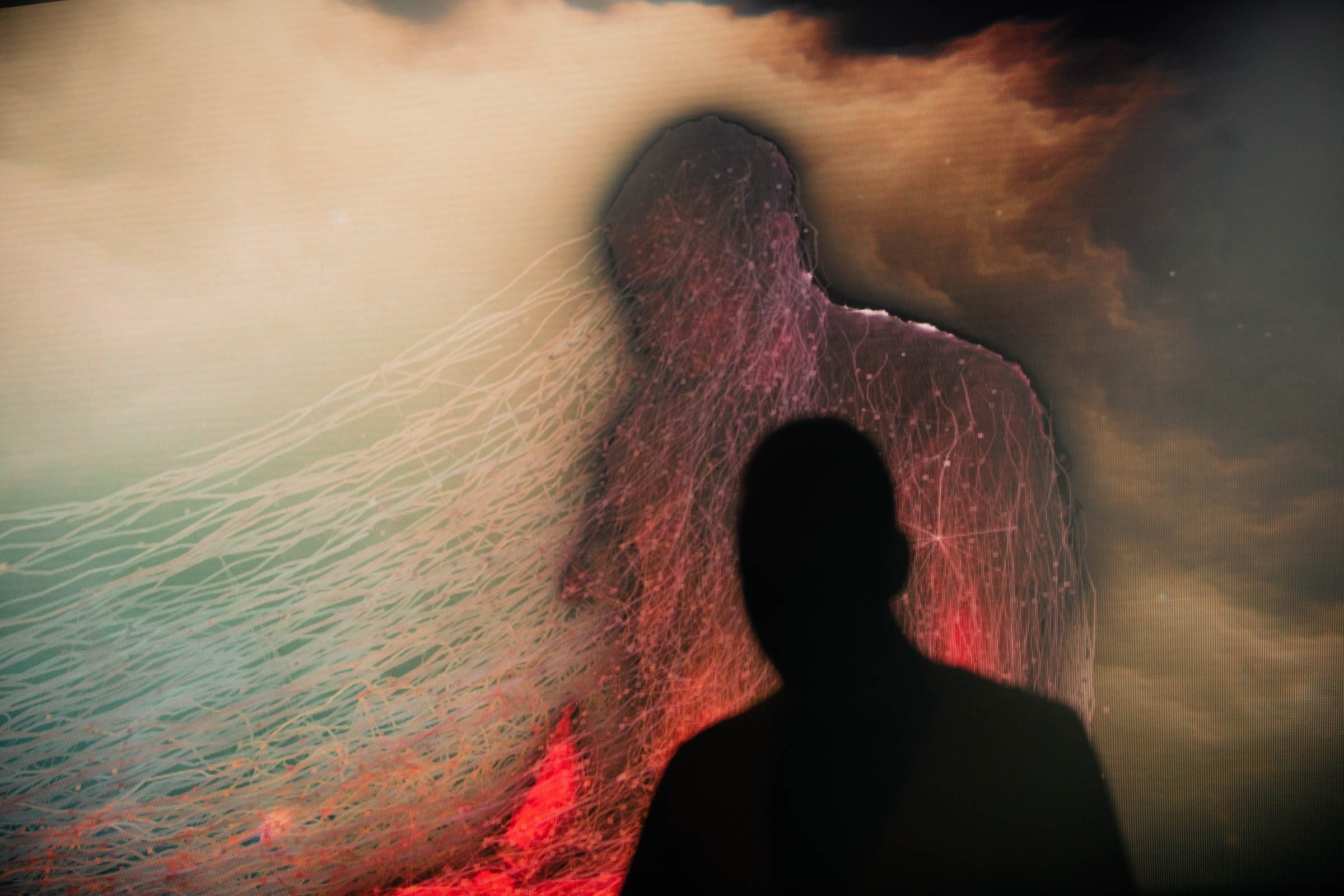 You're on the Ki Records label, which is run by Christian Löffler. What attracted you to this label?
I've had the opportunity to get to know the members of Ki Records better and establish closer contact with them. Then I started sending them demos that weren't worth much at first. After some time we started to play live together and I would say that my music fits in well with the sound of the label. Besides German producers, there are several other European countries represented on the label.
Are you still inspired by Berlin's famous techno scene?
Definitely, but I'm just a small fish. Personally, I don't have even a fraction of the influence that Modeselektor or Apparat had. On the other hand, Ki Records represents a certain characteristic branch.
Does the production of electronic music still surprise you?
Always. I'm always discovering new things and it doesn't matter if they've been around for years. It's about figuring them out for yourself and learning to use them. At the moment I'm working on new tracks, but without any intention. So far I've always followed a plan or stuck to what I set out to do. I figured that's not how creativity works. Plus, in these unpredictable times, it's generally hard to plan anything. I've only played two shows this year, the rest have been cancelled or rescheduled.
If you have found an error or typo in the article, please let us know by e-mail info@insounder.org.