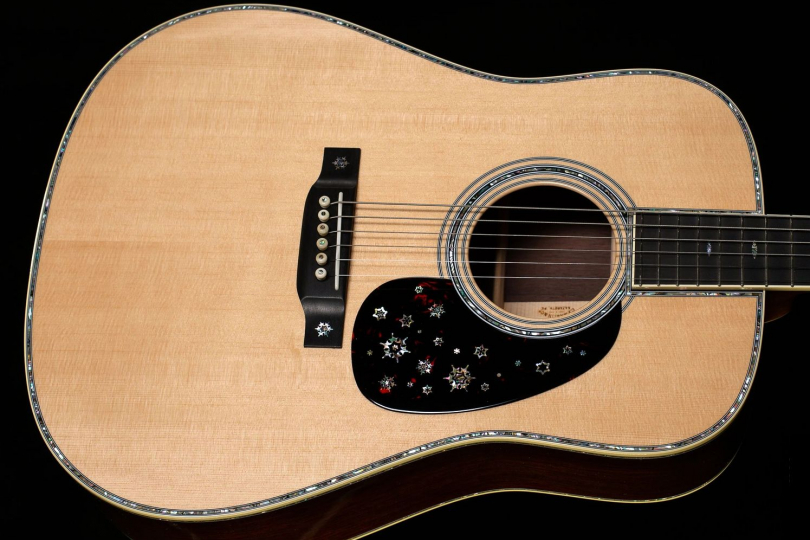 Collectible Martin Bentley Snowflake First Edition
Martin has launched a limited guitar series Bentley Snowflake First Edition, built from first-class materials, complemented by opulent inlays. The name of the instrument, which is likely to become a sought-after collector's model, refers to Wilson Alwyn Bentley (1865–1931), the American photographer who was the first in the world to take pictures of snowflakes with a microscope in 1885 and who contributed to the study of meteorological phenomena with his images of more than 5,000 crystals.
Bentley's photographs have been sought by academic institutions worldwide, and some of the micrographs are on display in the Mineralogical Museum at Harvard. At the time, Bentley also published articles in professional journals such as Scientific American, Nature, and National Geographic and is the author of the statement: "Snowflakes are tiny miracles of infinite beauty, you are not likely to find two exactly alike in the world."
To design this series, Martin collaborated with the Vermont-based Jericho organization that manages Bentley's estate and obtained the rights to use his snowflake images as original designs for the inlays of some of the special limited series.
The Bentley Snowflake First Edition is based on the classic D-14 Fret dreadnought, with the body base constructed from premium Madagascar rosewood, combined with a Sitka spruce top, which was also used for the internal X-type ribbing. The mahogany neck, fitted with a shallower oval profile, carries a 16-inch radius ebony fretboard with 20 frets, and the same wood is used for the Modern Belly bridge, equipped with a compensated real bone saddle.
The snowflake theme is almost omnipresent, which in this case means that abalone inlays can be found on the fretboard as well as on the bridge, tortoiseshell pickguard, and rosewood plate covering the headstock fitted with deluxe tuning pegs in golden chrome. Abalone was also used to decorate the rosette, the bridge pins, and the noticeable binding on both body edges, including the lines of the neck parts extending into the top soundboard. The uniqueness of this piece, supplied in a stylish hard case, is also reflected in the price set by Custom Shop Martin at $15499.
If you have found an error or typo in the article, please let us know by e-mail info@insounder.org.