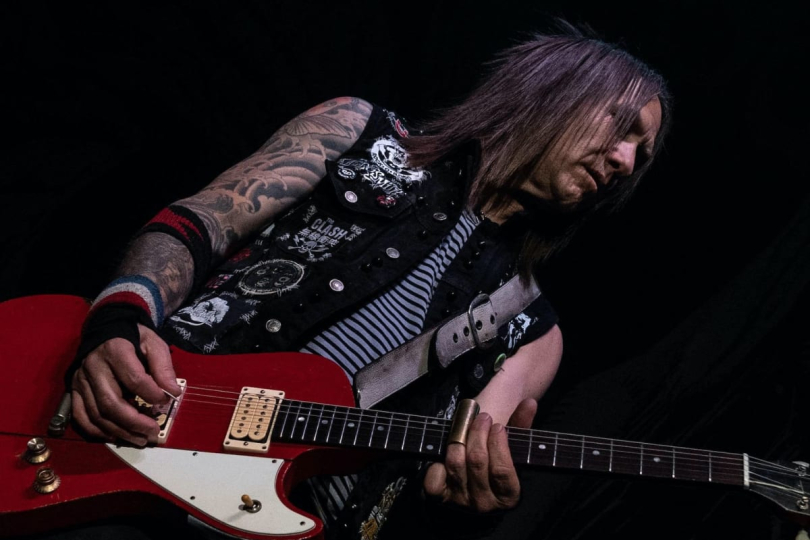 Billy Rowe with his model Revenge l Photo: Tommy Sommers
Dreamstruments #8: Billy Rowe and His Rock N' Roll Relics
In some ways, the look of a guitar is more important than its quality and exclusiveness. Some players need a flawless instrument, while others require just six strings and the rest will do... And then there's the third group. For them, a guitar that doesn't look good in a photo doesn't even need to exist. And if the guitar sounds good, it's just a nice bonus for some, while others don't appreciate it at all... And finally, there are some musicians from the third group (and there are quite a few of them) who like to use the services of guitar makers like Billy Rowe and his Rock N' Roll Relics.
Billy Rowe is an interesting guy with a unique journey to guitar making. He got into music in the 1970s, and that's when his vision formed and many years later gave birth to his guitar brand. As Billy recalls, at the time his idols didn't have new shiny guitars around their necks: "All their guitars did not look new, they looked well loved and dirty. This is pretty much where it all started for me and to this day I love the look of something that has wear and tear." The fact that there were a lot of similar-looking old, used guitars in music stores certainly contributed to that.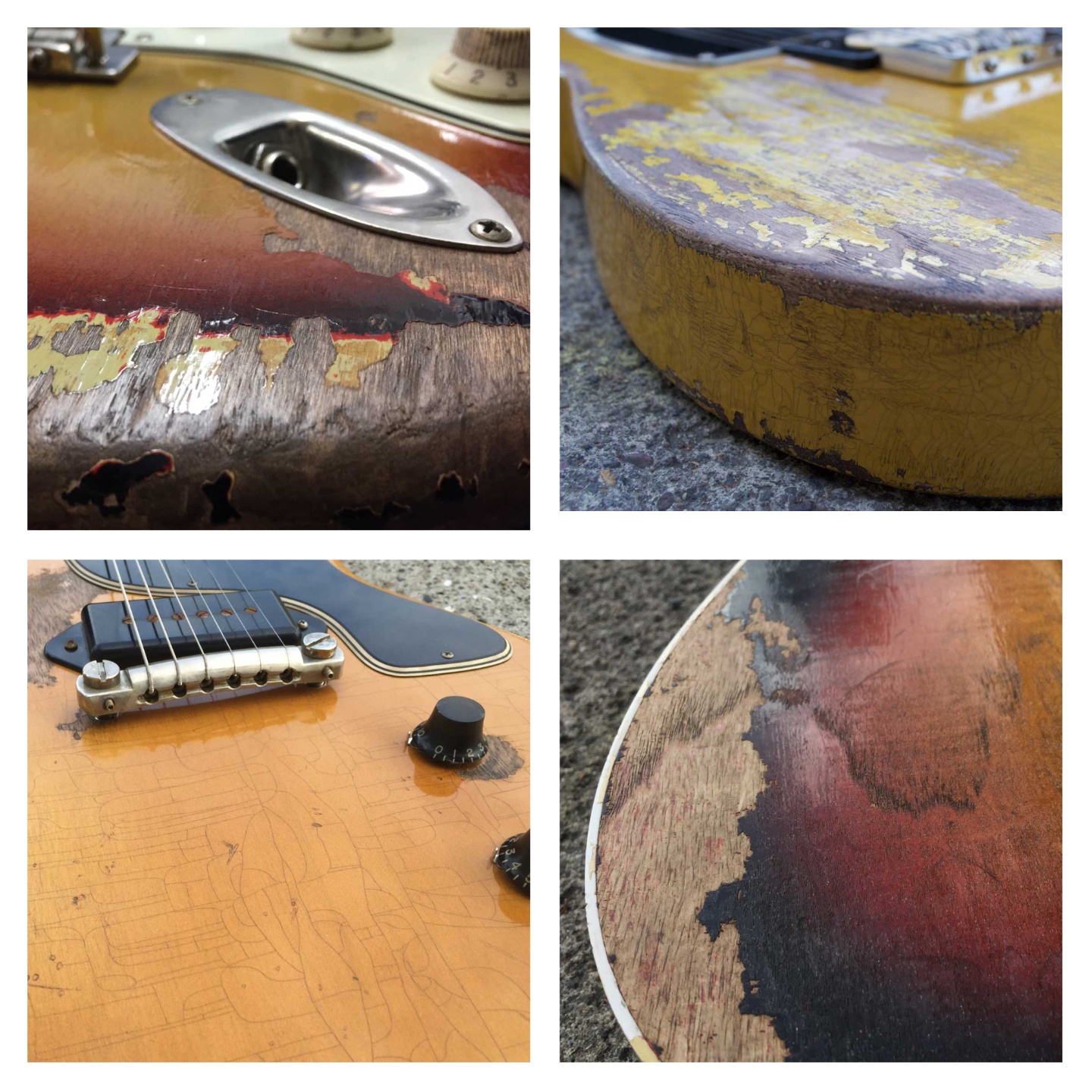 The art of patina and relic
Road worn or relic instruments are a challenging discipline. If you've ever tried to relic a cheap guitar for fun, you know what I'm talking about. If not, definitely give it a try. It takes a fair amount of knowledge and craftsmanship in the making of the instrument to achieve an authentic patina. When Billy decided to start his own company in his garage in 2005 after years spent on the road as a support guitarist or guitar tech, he made the most of his experience.
"Through the years, I have seen some of my personal guitars age after having them for a lot of years and using them on stage. I love just looking at old guitars and seeing how different parts and areas age," says Billy and adds that this experience is often gained by a lot of trial and error. Some things work, and some don't. "At this point, we have a certain technique we always use which has become our style. But we do try new ageing ideas, the experimenting and coming up with new ideas never ends. I feel now it's all about giving the instrument a cool look. It could be a guitar or a pair of jeans or a door to a house, the whole ageing thing is just a new form of art," he muses.
A boutique with seventeen years of experienc
Seventeen years of making guitars, that's an impressive amount of time. Rock N' Roll Relics continue to be handmade in San Francisco, with the company producing roughly 150 to 200 guitars a year.  However, as Billy Rowe comments, they also make Friedman guitars, so the total number is even higher. For a boutique, it is quite a lot of instruments.
 "I'd like to say that we always like to challenge ourselves and explore and develop new techniques, that is a big part of what makes it fun. I have some super creative guys working for me so I like to give them the freedom to use their creative ideas and they come up with stuff I would have never thought of and it totally fits the style of Rock N' Roll Relics," says Billy about his business development.
At the moment, Rock N' Roll Relics offers twelve instruments. Some of their names will sound familiar even to the average rock fan. Explaining why their Telecaster variant is called Richards, Les Paul Jr. Thunders or Les Paul Heartbreaker is probably unnecessary. "Yes, this is true. Some of our model names are a salute to my guitar heroes. It goes with the brand name and has become part of our whole style which is really cool," says Billy.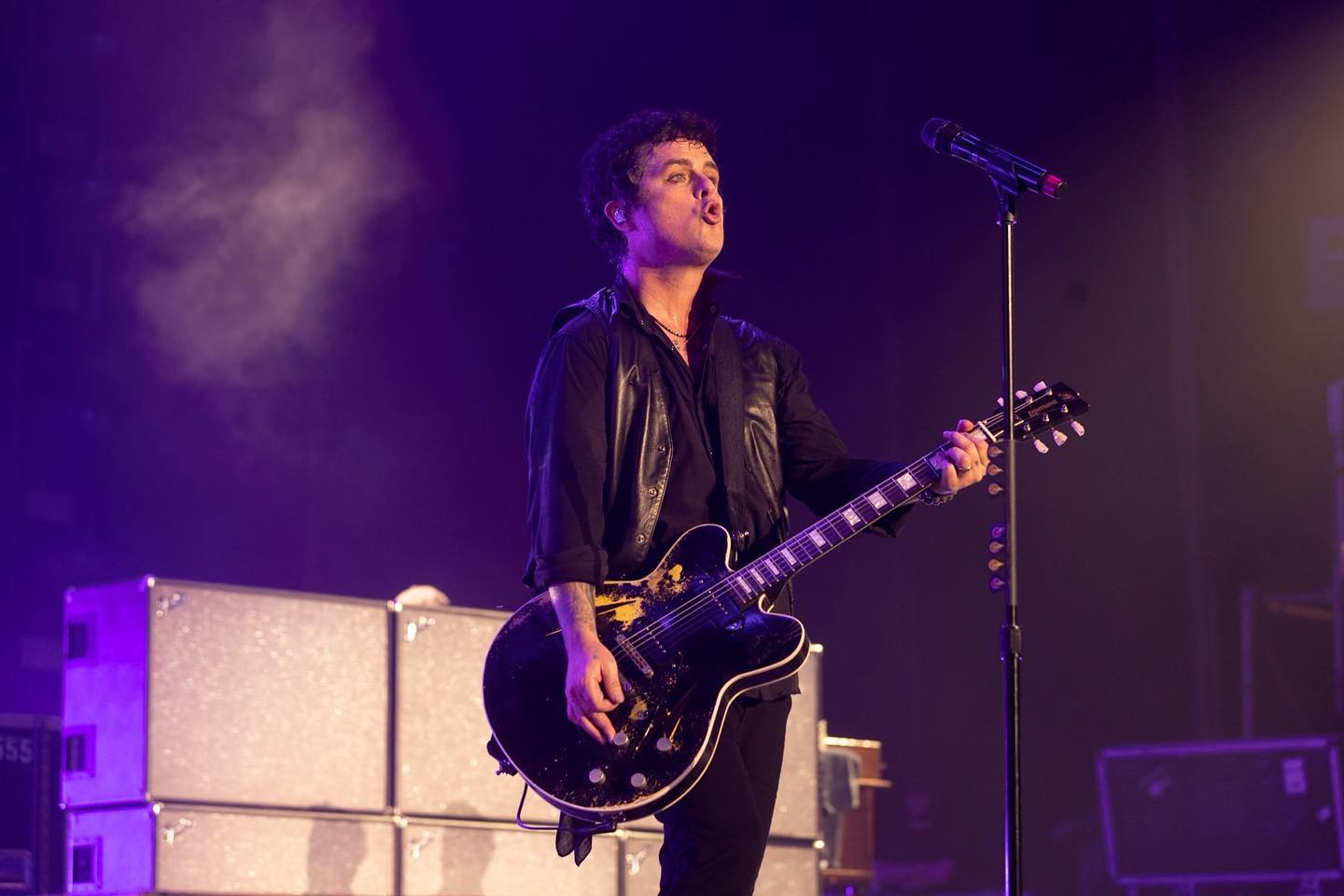 Rock N' Roll Relics guitars attract famous names
The list of musicians playing their instruments includes Green Day's Billy Joe Armstrong, founding R.E.M. member Peter Buck, Stevie Young, who replaced Malcolm in AC/DC, Gilby Clarke, known from the aforementioned Guns N' Roses, Tracii Guns from L.A. Guns, and even Bruce Kulick, who played with Kiss in the '80s and '90s.
Billy says that sometimes he can't believe it when he sees these legends playing his guitars. When asked who else he'd like to see with an RNRR guitar, Billy says he'd like to try to involve a big-name guitarist in the actual production process: "Get them in the shop and actually be hands-on and help create the guitar, that would be a lot of fun. Maybe do a limited run of guitars like this?"
Clever marketing and contacts in the world of rock 'n' roll may have helped Billy Rowe's company in the early days, but there's no doubt that the reason the brand is still growing and going strong after seventeen years is the genuine love for the work they do in Rock N' Roll Relics. After all, Billy plays with the well-known band Buckcherry and, as he proudly admits, all of the guitars he takes on tour are authentically "aged" on the road with the band. That's called integrity.
If you have found an error or typo in the article, please let us know by e-mail info@insounder.org.