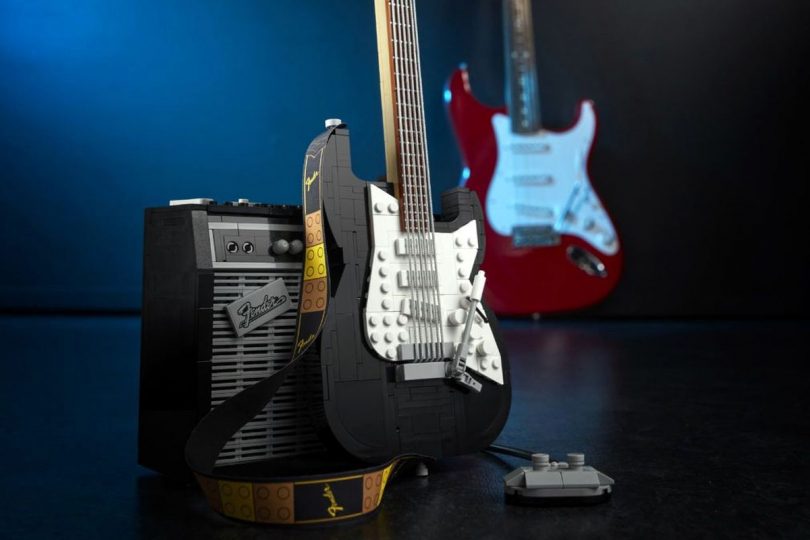 Fender Stratocaster and Princeton Combo in the Form of Lego
"Build a legend." This slogan accompanies the new Lego Ideas Fender Stratocaster (Set 21329), which was created thanks to Slovak designer Tomáš Letenay, who entered the concept in the Lego Ideas Music to Our Ears competition. After the necessary preparations, the Danish manufacturer has now included it in mass production. The miniature instrument is offered in red or black and boasts a number of details such as adjustable tuning pegs, a foot switch, a trio of single-coils, and a functional vibrato.
The 1074 parts needed to build the guitar, whose model measures 36 x 11 x 4 cm, come with a strap and stand. In addition to the Strat, the interested buyer will also find parts to build a combo based on a vintage Fender '65 Princeton Reverb. The stylishly-designed amplifier surprises with fairly realistic-looking scaled-down electronics, reverb body, speaker, wiring, and footswitch, and the Danish brand has gone so far as to prepare a basic board with " capacitors, resistors," and other electrical components, accessible by flipping off the top of the combo's skeleton. The price of the set was set at about $100. More detailed information is offered in the following video.