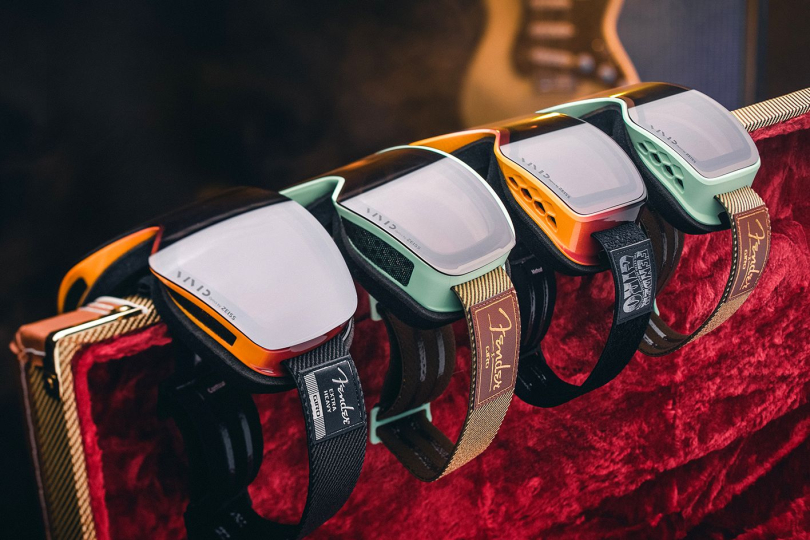 Going Skiing or Snowboarding? Get a Pair of Fender Goggles!
Californian outdoor brand Giro Sport Design has teamed up with Fender to launch a new range of ski and snowboard goggles from the Giro x Fender Collection, including the Method, Axis and Contour models. In addition to quality construction, the limited edition offers visual elements that reference classic Fender electric guitars and amplifiers. Depending on the specific type of glasses, you can choose from Black Tweed, Surf Green, Iconic Tweed, Sunburst and Black Psych. Prices are around $150 dollars for the Method, $190 for the Axis version and the deluxe Contour model comes to around $270.
"When we design a goggle, we make the first models by hand just like a Master Builder shapes a guitar by hand at the Fender Custom Shop," says Eli Atkins, Giro's creative director. "Each goggle carries the inspiration of Fender culture and design, be it through our legendary colour palette and iconic accessory footprints. A tweed guitar strap, for example, makes up the basis for one of the elastic bands in the goggles. It's this attention to detail that makes this partnership remarkable," said Fender Vice President Richard Bussey.
If you have found an error or typo in the article, please let us know by e-mail info@insounder.org.