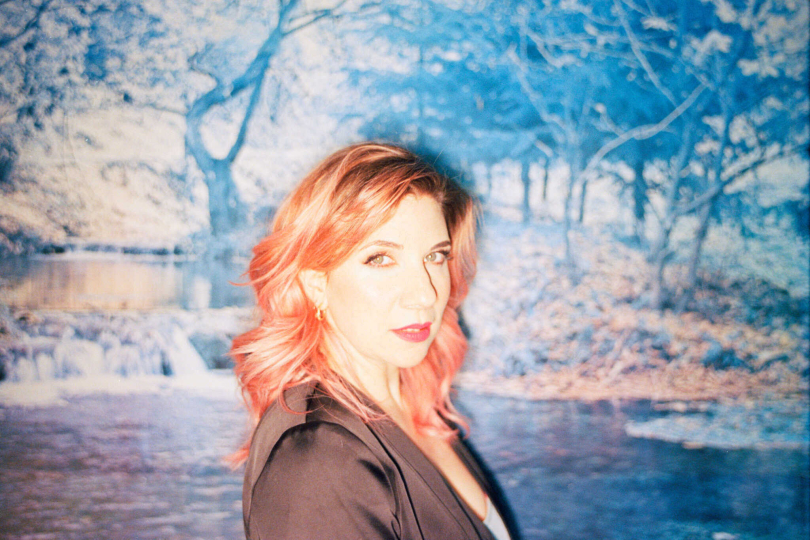 "We wanted to create a post-apocalyptic sandy western in which we could reflect on the fact that the familiar world around us is changing." | Photo: archive of Vera Jónás
Kesergés: Sequence of Images Reflecting Climate Change
I released my new video "Kesergés" from my new album HOLD. For me, "Kesergés" is about a kind of cycle. Everything comes full circle, the wheat ripens, the heart heals after it's been hurt. The intro to the music is not coincidentally a 'uroboros', a symbol of a snake biting its own tail. The fragmented but circular syllables also symbolize that everything we do will be reflected in our relationships, our living environment, and also in nature.
This film is an impression of our brutal summer of 2022, which was very hot, so we took many showers while the Great Plain was severely damaged by drought. When I first saw this footage, I thought it was taken on another continent, or at least in Southern Europe. This is happening now.
How did the joint work come about? Gergő and I have been neighbours for a few years, and he often shows me what he's working on. During the pandemic, he showed me his first drone footage, which he took flying over the entire length of rivers and streams. I liked them very much, and the idea already arose that we could work on a video together.
What did the director of the video Gergő Pápai say?
How did the collaboration with Jónás Vera Experiment come about?
We've been planning to try this super slow-motion format with Vera's music for a long time. Over the past year, we've been talking a lot about the implementation, which soundtrack and what content, images and landscapes could have the strongest impact. At first, we were thinking about a post-industrial lunar landscape, but then the drought came, and it was clear to us that the song has to be "Kesergés" and we are going to show a sequence of images reflecting climate change.
How different is it to make a film for music from when the film is made first, and then you look for music for it afterwards?
For me, these slow-motion films with my own improvised, real-time soundscape flows are my love projects, and so far it's been an absolute ego trip. So the idea of letting someone else in on this creative process was strange. Vera is very meticulous, and her attention to detail covers a lot of things that mine doesn't. Perhaps because of that and thanks to our discussions, it was a huge added value that Viktor Markos and Vera and I ended up developing this film together.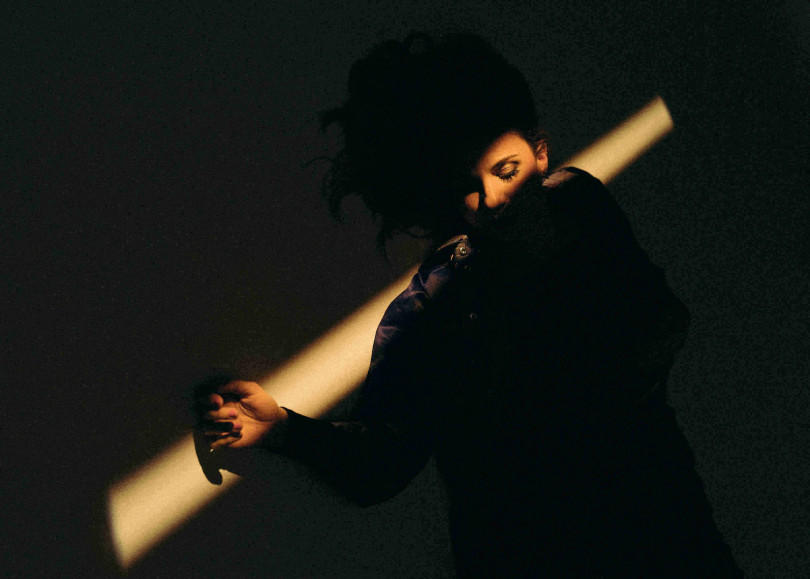 What was the basic concept behind the making of the clip?
We wanted to create a post-apocalyptic sandy western in which we could reflect on the fact that the familiar world around us is changing. That through our own fault, a mass extinction wave has started on our planet, of which we are victims too. It is a very important mission of this film to present climate change and its consequences not as some distant catastrophe, but as something that is happening now, here, with us. The tractor ploughing infertile, saline soil, the dried-up ponds, the scorched stork's nest and the burnt-down house all serve this purpose.
The film is a bit of a screwball, a kind of direct mistranslation of the folk song lyrics. This is not the Sun that at times shines and at times doesn't, it is not the Sun that gives warmth. The parched and cracked ground suggests the irrevocable harshness of death, and the film's faded palette helps us mourn the disappearance of our environment and the species that once lived in harmony with us but have now been wiped out. Orban's mine, which appears at perhaps the film's most dramatic moment, transcends itself. The social structure changes from time to time, but the landscape wounds never heal. Our sins are irredeemable, the bad feeling associated with them is not anxiety to deal with, but a reaction of a healthy soul. Grief.
And what is the story of your clip? Share it with us and write to info@insounder.org.
If you have found an error or typo in the article, please let us know by e-mail info@insounder.org.