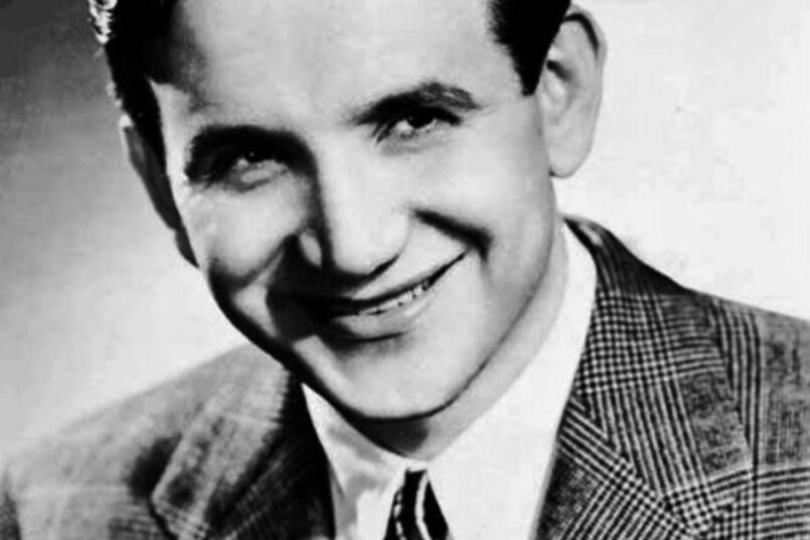 Electronic music as we know it today could not exist if not thanks to him, and also—believe it or not—some of the most famous cartoon scores we know. | Photo: William Morris Agency
Milestones in Music History #23: Raymond Scott, The Musical Alchemist
With the birth and spread of jazz music, which is perhaps one of the most experimental genres, the musical situation became more stimulating than ever before. With the development of the film industry and the inclusion of sound in film, the role of music emerged as more and more preponderant, becoming part of the narrated action itself. One man was able to combine music, film, experimentation, science and technological progress, in a way so profound and decisive that it forever changed our way of listening. That man was Raymond Scott.
Our psycho-navigation through the world of concrete music has led us to see things from another perspective. The musical universe and the ability to produce (and reproduce) sound were profoundly transformed by Schaeffer and his associates, as we saw in our previous episode. At the same time, the research into the possibilities of modifying sound at its core developed the musicological discourse of generations to come. Music and science began a path hand in hand, and experimentation became the main object of expression for artists.
Artistic talent is especially appreciable, from the musical point of view, when an artist is able to express their skills to the best of their abilities and place them at the service of history. More than that, the ability of an artist to be able to develop a musical discourse that innovates and revolutionises the course of history, makes the artist himself immortal and places them among the geniuses.
Surely not everyone knows Raymond Scott, at least directly, but his fame and his inventions speak about him better than anything else, and his creations are probably known to almost everyone. Electronic music as we know it today could not exist if not thanks to him, and also—believe it or not—some of the most famous cartoon scores we know.
Raymond Scott was born Harry Warnow, in Brooklyn at the dawn of the 20th century, to Russian immigrants. He graduated from Juilliard School of Music in 1931, where he studied piano, composition and music theory. Soon afterwards he formed a swing quintet, the Raymond Scott Quintette, a jazz swing group that performed as the house band for a CBS radio program called Herb Shriner Time, that played "descriptive jazz". According to the way he described the group's style, it was an approach more compositive that left less space for improvisation.
While playing with his band, Scott started experimenting with sound. His first interesting work came in 1941 when he led a 13-piece orchestra in New York to produce what he defined as "silent music", creating a show that performed with very little sound. This can be considered one of the first performances of the silent or near-silent music canon.
However, he had a more intimate passion: the control room, where during the 30s and 40s he revolutionised sound and his approach to music creation and production. But let's talk about cartoons, for now. The truth is, Raymond Scott never actually composed music intended for cartoons. Some of his tunes started to appear as background music in the Looney Tunes and other cartoons from 1943, the year Scott sold his music publishing rights to Warner Bros.
The piece everybody surely heard was "Powerhouse", consisting of two different sections: the first one has a dynamic and convulsive tone, almost as if there was a chase or escape scene (think of some cartoons in particular?); the second part, on the other hand, sounds like a mechanical assembly-line sequence.
But there are many examples of his tunes and music heard in commercials and film scores, all of which would not be possible to mention here. Even if his music was meant for other purposes, his "comic" approach and attitude to life were already visible in his earliest compositions and during the band's appearances on TV.
Although his real innovations happened, as we hinted before, in the control room. There Scott experimented with catching and manipulating sounds, and working as an experimental sound engineer, he dug into the deepest forms of sound. In 1946 his dream became a reality when he established the so-called Manhattan Research, a company for designing audio devices for personal use and producing things such as filters, modulators and so on.
Raymond Scott described his Manhattan Center as a "dream centre", a place "where the excitement of tomorrow is made available today." It was not only an engineering workshop producing electronic pieces but also a creative and futuristic hub, where the shape of the music of the future could be put together.
And it is in this place that Raymond Scott put together the basis of his two famous inventions: the Clavivox and the Electronium. He had actually previously built a theremin, as a toy for the daughter, so he used the same theremin module for his first Clavivox prototype (interesting fact: the theremin module for the Clavivox was built by a very young Bob Moog, who would credit Scott as a major influence for his creations).
The Clavivox developed by Scott ultimately in 1952, was a keyboard-based synthesizer and sequencer. It included some effects like portamento, vibrato and amplitude envelopes and Moog, years later, explained that the Clavivox sounds were very close to those produced by his synth in the mid-60s. The Electronium, on the other hand, born in 1959 but developed and changed right up until his death, was a generative music machine, whose sounds were generated by an algorithmic composition.
It is considered the first self-composing synthesizer. But Scott didn't want to put a fence to his mind, as he spent his lifetime plus a fortune of almost one million dollars into the development of the Electronium. He dedicated his business also to other inventions, patented and developed, such as sirens, baby rattles, adult toys and electronic telephone ringers, all objects that would produce what Scott defined as "functional sounds".
In 1964 he released a three-part work called Soothing Sounds for Baby, a composition intended as lullabies for babies that used minimalistic electronic sounds produced with his two mind-blowing creations, the Clavivox and the Electronium. The electronic minimalism component of this set gave way to a whole new generation of electronic artists, such as Kraftwerk and Brian Eno.
Raymond Scott's presence in the art network re-emerged again in the 1990s, when his scores appeared in several commercials and movies, and his music production was published or restored. Scott might be considered the inventor of the polyphonic sequencer, as he credited himself to be and rightfully so, which has given us new knowledge about sound and music. In the next episode, we will encounter the music visionary par excellence, KarlHeinz Stockhausen.
How did music change after Raymond Scott? Are his inventions still "futuristic" today? How has the approach to sound changed after the discovery of sequencing and electronic polyphony? What happened to the Electronium? Was Raymond Scott a visionary? 
Leave us your opinion below in the comments!
If you have found an error or typo in the article, please let us know by e-mail info@insounder.org.