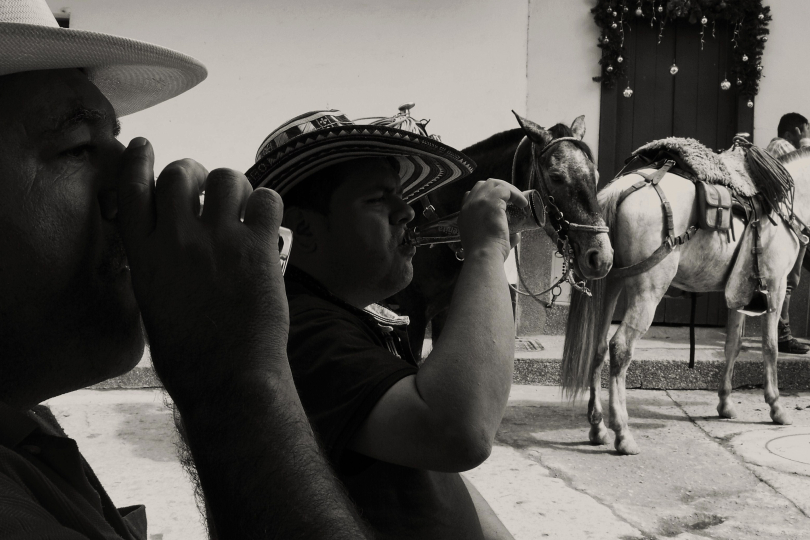 Colombian cowboys | Photo: Matěj Ptaszek
Songs Written With a Machete #2: The Goddamn Mule – a Hard Life in the Saddle
I spent eighteen months of my three-year South American adventure in the Colombian wilderness, in a mountain village near the infamous Medellín. As a bluesman, I was impressed by local songs, whose lyrics would wake up even Oblomov from his lethargy. I decided to translate the juiciest pieces and bring them to you in the series Songs Written with a Machete.
The first long lyrics I learned by heart as a child were describing the life of a miner in Eastern Moravia – the song took my breath away with its sincerity and earthiness. Thirty years later, I discovered a similar song in Colombia, whose authentic depiction of the experience of the local vaqueros brought tears of laughter to my eyes. It's called "Mula hijueputa" and it's about the woes of a drunken vaquero, or cowboy, and his mule who won't listen to him.
I am a peasant through and through
and a muleteer by profession.
I care about nothing and don't give a damn
about some asshole's provocations.
I cross roads pulling mules,
drinking spirits and eating fruits.
I don't care about disappointed sluts
and I would never fall in love.
I use a straw hat and a good machete
and I've never been spoiled.
I'm not attached to what I've got,
not even to this goddamn world.
I'm a muleteer through and through
and I believe in nothing,
I ain't been no bitch's stud
'cause I don't want to be a cuckold.
Hurry up, you goddamned mule,
it's going to get dark very soon,
the aguardiente and a woman
are waiting for me in the tavern.
I'm crushing my ass in the saddle
to have a drink and play guitar,
I can only think of that goddamn mule
which will soon run me down.
Now I am hobbling up the hill,
don't stop you bloody mule
Don't you dare drop the cargo
or I'll kill you, you dirty mule.
I'm a muleteer through and through
and I believe in nothing, 
I ain't been no bitch's stud
'cause I don't want to be a cuckold.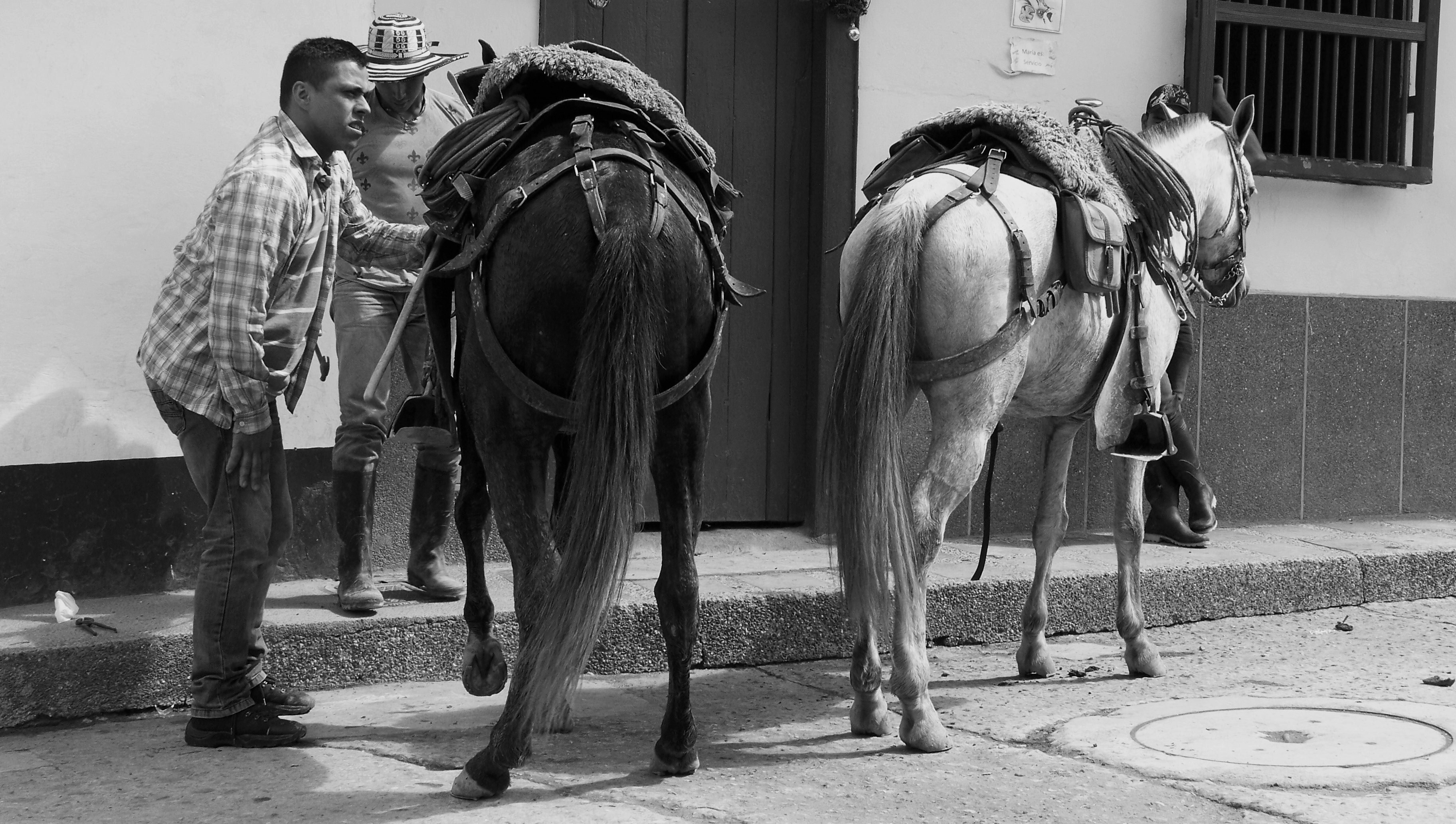 In the service of popular lyricism
The songwriter Octavio Mesa, a pioneer of the Colombian branch of the Mexican Guasca style, was born in 1933 (sometimes mistakenly stated as 1927) in Medellín and spent his childhood in the Manrique neighbourhood, notorious for its street gang violence during the days of Pablo Escobar. Octavio loved music from an early age and at the age of 15 wrote his first song about his best friend taking a girl from him. The song was aptly titled "Rival".
He started his professional career in the early 1950s and got famous as a creator of goofy lyrics with ambiguous expressions and vulgarities. For over fifty years of his musical career, he brought joy to Colombians during the difficult times of the civil war and narco terror. Octavio Mesa died in Medellín in 2007 of a heart attack and hundreds of his hits have become part of Colombia's cultural legacy.
If you have found an error or typo in the article, please let us know by e-mail info@insounder.org.