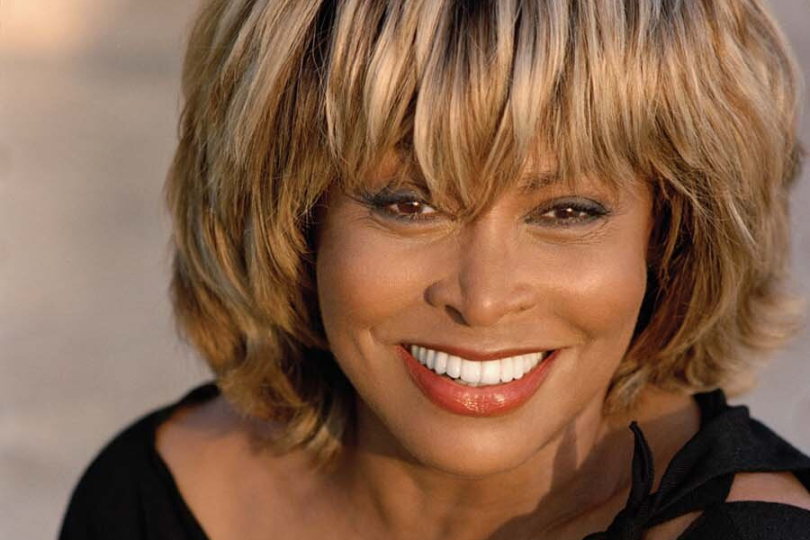 The queen of rock'n'roll, known for her vitality and energy, has passed away. | Photo: Warner Music
Tina Turner: The Energy and Will to Overcome Obstacles
Audiences adored Tina Turner for her distinctive vocal performance and vibrant energy on stage. She will always be remembered for songs like "River Deep", "Mountain High", "What's Love Got to Do with It" and especially her iconic hit (Simply) "The Best". The singer passed away on May 24 at the age of 83.
Unrestrained energy and strength. Tina Turner will resonate in most people's memories not only as a fabulous singer but more importantly as a symbol of overcoming life's obstacles.
Anna Mae Bullock (which is Tina Turner's real name) was born on November 26, 1939. Her incredible career in show business was fraught with difficulties, as she had to fight (sometimes literally) with her poor family background (she picked cotton on a farm in Tennessee), separation from her parents during World War II, strict upbringing of her religious grandparents, the departure of her mother, the moods and tyranny of an overbearing father and first husband, the debts and setbacks of her early solo career – to finally triumph in one of the most stunning comebacks in music show business in the 1980s. (Consider that she was already over forty at the time).
She came up with a series of hits, world tours and, most importantly, unforgettable concerts. During her Break Every Rule World Tour in 1988, she broke the then Guinness World Record for the largest paying audience (180,000) for a solo performer. She also achieved success as an actress, starring in the films Tommy (1975) and Mad Max Beyond Thunderdome (1985).
In 2009, Tina Turner retired after completing her last tour, Tina! 50th Anniversary Tour, which became the 15th highest-grossing tour of the 2000s. In 2018, her life story inspired the creators of the jukebox musical Tina.
An incredible 100 million records sold made her one of the best-selling female singers of all time. She's won a total of 12 Grammys. She was the first black artist and the first woman on the cover of Rolling Stone magazine. Of course, she also has a star on the Hollywood Walk of Fame and the Saint Louis Walk of Fame. And she's been inducted into the Rock and Roll Hall of Fame twice: with Ike Turner in 1991 and as a solo singer in 2021.
Finally, I'd like to share a wonderful story of my friend, brilliant guitarist Ray Russell about a meeting in the studio where he was recording a song for Tina Turner. I spotted the story on Jamie Marshall's Facebook page and would like to thank him for sharing it this way as well.
"I met her during a recording session sometime in 1983. Ray had just finished playing at Ronnie Scott's and said he had some quick studio recording down the street. At three o'clock in the morning, we entered the studio to the sound of an incredible voice. I'd never heard anything like it. Within one take (yes... ONE take) the vocals for the song were done and Ray then played his signature guitar licks, which are unforgettable parts of this incredible song.
Tina Turner passed, sat next to me and we talked like old friends. She liked my jeans and I told her how amazing her voice was. When she left, I asked Ray who she was. He was stunned that I didn't know who I was talking to. After all, I was 23 years old and in the 70s, the beautiful Tina had slipped my attention of a teenager who was into Bowie, Genesis and Supertramp. When I hear that song years later, I always smile. So brilliant, so talented and so humble. Rest in peace."
In the rock'n'roll world, Tina Turner's personality will be greatly missed. Thank you for everything, Tina!
If you have found an error or typo in the article, please let us know by e-mail info@insounder.org.