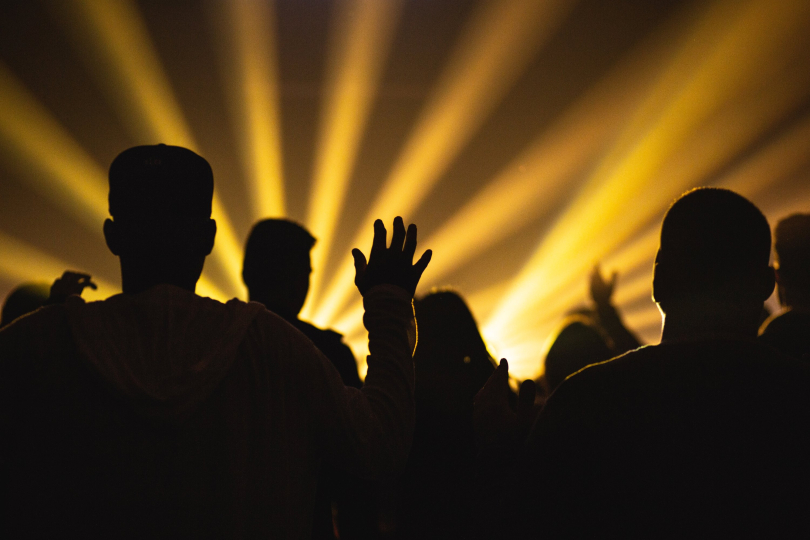 The festival season is in full swing, but not all events go well. Sometimes due to weather, sloppy organisation or cancelled performances of popular headliners. | Photo: Aliane Schwartzhaupt
TOP 3 Disastrous Festivals
Summertime is filled with a huge number of festivals all over the world. Unfortunately, not every event turns out as the organisers or visitors expected. This can be due to underestimated organisation and logistics, poor infrastructure, artists cancelling at the last minute, low ticket sales or the weather (you can't beat the wind or rain). The combination of several unfortunate factors can thus undo months of work or completely ruin the reputation of the festival in one ill-judged weekend.
If you've seen the Netflix documentary Trainwreck: Woodstock '99, you know exactly what I'm talking about. The 30th anniversary of the iconic festival turned into an apocalyptic inferno, and Woodstock's reputation never recovered. Anyway, we'll talk about that in the article below.
However, there are a few other festivals that would be best forgotten, but we'll list them here just in case something similar could happen again. Of course, we hope you'll be lucky and never experience what the visitors to the top 3 disastrous festivals did.
1. Powder Ridge Rock Festival (1970) 
According to the organisers' original plans, the festival was to be held on July 31, August 1 and August 2, 1970, at the Powder Ridge ski area in Middlefield, Connecticut, USA. Due to a sudden court order (just days before the event), everything had to be cancelled. Nevertheless, a crowd of about 30,000 visitors arrived anyway, but they found no food, no entertainment and even no toilets, but instead at least seventy drug dealers waiting for them.
After the previous year's euphoric, legendary Woodstock, the Powder Ridge Rock Festival was expected to be a similarly significant event. However, the reputation of music festivals connected to the hippie movement has suffered a major setback after the infamous and brutal scenes at the Altamont festival. Thirty out of forty-eight major festivals planned for 1970 were cancelled, mainly due to massive opposition from locals.
To give you an idea of the scene. Drugs were openly sold and commonly consumed at the festival. There were even barrels of "electric water" set up for free consumption. People were invited to mix their own drugs into these barrels, creating drug cocktails of unknown strength and composition. Eyewitnesses then described the surreal behaviour of the participants. A final funny fact: the festival organisers announced plans to reschedule the event, but no such plans were made and no money was ever refunded to ticket buyers.
2. Woodstock (1999)
The second attempt to revive the legacy of the legendary Woodstock of 1969 took place July 22-25, 1999, at the former Griffiss Air Force Base, about 160 miles northwest of the original Woodstock site at Bethel. Approximately 220,000 people attended over the four days.
Crowds of excited fans were attracted by names like Red Hot Chili Peppers, Metallica, DMX, Limp Bizkit, Korn, Alanis Morissette, Kid Rock and Creed. But no one knew what was about to happen. That weekend, the heat was oppressively hot, topping 38°C, and combined with the vast concrete and asphalt surfaces of the airport with little or no shade, it created truly infernal conditions for all participants. In an interview with the magazine 2021, Korn's Jonathan Davis recalled that after the band's performance on Friday night, he collapsed backstage from the extreme heat and was only helped by bags of ice. And imagine the people in the mosh pit below the stage!
Another problem was the security of the premises. In order to reduce costs, the organizers did not hire a traditional security agency, but rather local young men who were supposed to serve as a "Peace Patrol". Their slack approach, chaotic checks and eventually sheer anarchy and willfulness resulted in a total collapse of all security.
The situation gradually escalated with the rising prices of water and food (greed and the reckless ripping off of the visitors exceeded a tolerable level), the increase in drug consumption and the all-pervading aggressive behaviour of unruly youths looking for every opportunity to vent their frustration. This opportunity was eventually granted to them by Fred Durst from Limp Bizkit's set who literally challenged the raging crowd to relieve their negative emotions during the breakdown of "Break Stuff". What followed was pure madness, with everything being demolished, fires being burned and even rapes occurring.
The final day of the festival then looked like a scene from Mad Max with piles of rubble, ash and human beings running around without any moral inhibitions.
3. Fyre Festival (2017) 
What was supposed to be a luxury music festival for real connoisseurs, organised by notorious con man Billy McFarland and rapper Ja Rule, turned into one of the biggest scandals of recent times. The festival was scheduled to take place April 28-30 and May 5-7, 2017 on the Bahamian island of Great Exuma, allegedly once owned by Pablo Escobar (which is a lie!).
The event was promoted on Instagram with the help of Kendall Jenner, Bella Hadid, Hailey Baldwin and Emily Ratajkowski, who didn't even bother to reveal that they were paid a hefty sum ($250,000 per post). During the opening weekend of the Fyre Festival, there were problems with security, food, lodging, medical services and, of course, the artists (who were already sensing a scam), which eventually led to the festival being postponed indefinitely – or rather, cancelled. Instead of the luxury villas and gourmet meals for which festival attendees paid hundreds of dollars, they got spicy cheese sandwiches and first aid tents with wet mattresses (it had rained the day before and everything was soaked with water).
After all the lies and fraudulent actions were exposed, McFarland was sentenced to six years in prison and ordered to pay $26 million in October 2018. The organisers became the subject of further prosecutions as more and more revelations piled up. Now brace yourselves: after all this, Billy McFarland tweeted on April 9, 2023, that he was going to plan Fyre Festival II. Some people never learn... do they?
If you have found an error or typo in the article, please let us know by e-mail info@insounder.org.