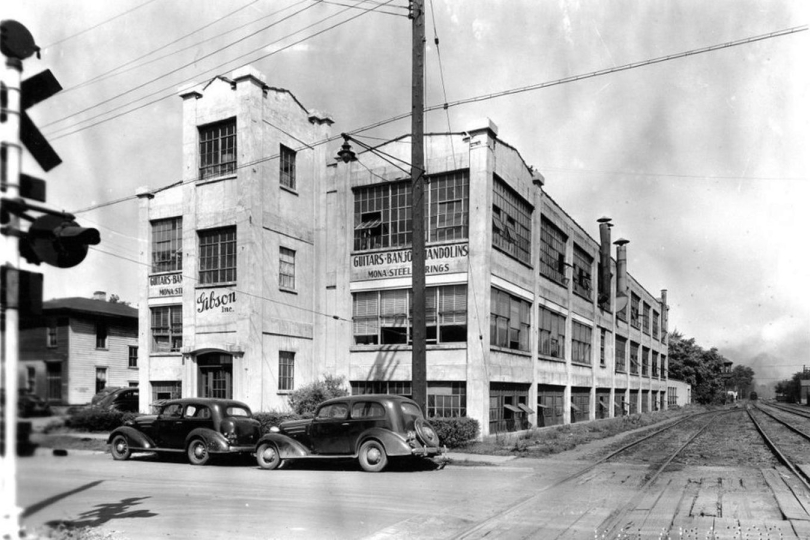 A Tour of the Former Gibson Factory in a Newly Discovered 1967 Documentary
A never-publicly screened documentary from 1967 depicting the production of instruments at Gibson's former factory in Kalamazoo, Michigan, was found in the company's archives by Gibson employees nearly two years ago. The unlabeled film reel was subsequently picked up by the Gibson TV team, who had the footage digitally remastered and recently posted it on YouTube.
The 20-minute documentary, originally titled An Instrument of the People, demonstrates the working procedures involved in the manufacture of acoustic, semi-hollow body and standard solid-body electric guitars, including neck construction, pickguard or rosette decoration, fingerboard treatment and fretting, hand-sanding, lacquering, final polishing, electronics installation, tuning and final inspection. Part of the recording is also devoted to the manufacture of strings, amplifiers and pickups.
By the way, the documentary does not include any close-ups of the Les Paul Standard or Custom models, which is due to the time the film was made—Gibson did not return to producing the traditional Les Paul series of instruments until a year later (1968). The company made this move in response to pressure from players demanding the same types of guitars that were being used by Eric Clapton, Keith Richards, Jeff Beck, Jimmy Page and others in the British guitar scene that was booming in the US at the second half of the 1960s.
If you have found an error or typo in the article, please let us know by e-mail info@insounder.org.