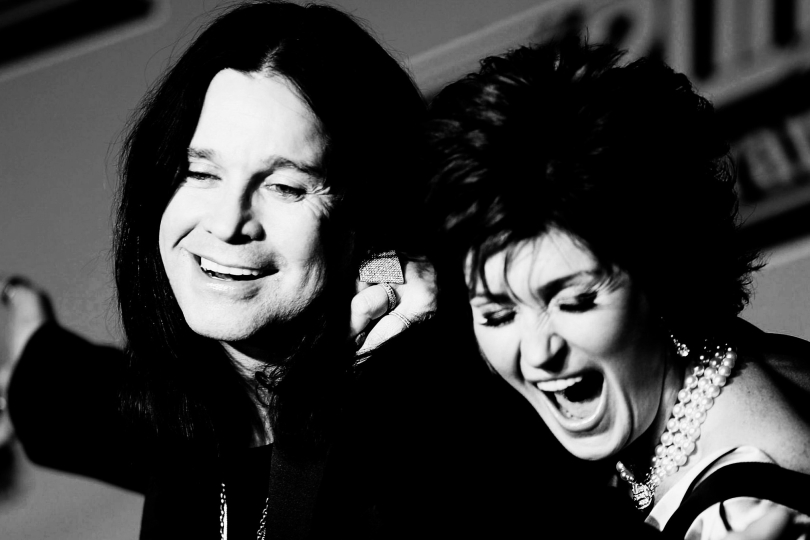 Ozzy a Sharon in 2006 | Photo: flickr
Women Behind the Scenes: 4 Female Managers of Famous Musicians
They are good organisers who have succeeded in the music business where men still outnumber women, even in the management sector. Over the years, many of them have become as big a celebrity as their children or husbands. We are talking about women who have supported the careers of their loved ones as managers.
1. Sharon Osbourne & Ozzy
The London native got close to Black Sabbath thanks to her father, Don Arden, a music manager (with whom she had not been on good terms due to his violent tendencies, but they reconciled live on the Osbournes' TV show in 2001). It was Arden who kicked Ozzy out of the band in 1979 because of his drug and alcohol excesses. Sharon began dating Ozzy and oversaw the rise of his solo career. She became a TV celebrity herself, not only because of the Osbourne show or her years of participation in The X Factor but also because of a number of incredible "incidents" in her wild marriage to Ozzy. It is no coincidence that her book Extreme: My Autobiography (2006) is the best-selling female autobiography in the world.
And how are the Osbournes today? Watch the video:
2. Gloria Cavalera & Max
Born as Gloria Bujnowski, she married the Sepultura rebel in 1993 and later became his manager. Sepultura fans often blame her for the "Yoko Ono effect" – that is, for Max's departure from the band in 1996 after the release of Roots. However, in a recent interview, Max stood up for his wife, stating that the cause of his departure was that they simply got on each other's nerves with the other band members and started to hate each other.
Meanwhile, the family business goes on: currently, Gloria is also the manager of Soulfly, Cavalera Conspiraci and Incite. And their genes are reflected in their sons – Zyon is a drummer (among other things, he played in Soulfly) and Igor Jr. is a singer and guitarist in the fresh project Go Ahead And Die.
3. Shante Broadus & Snoop Dogg
They met at high school and have been together ever since – through thick and thin. Shante has represented her husband in negotiations for two decades. But it wasn't until 2021 that Calvin Cordozar Broadus, Jr. aka Snoop Dogg named her his official manager. "Shante has been guiding my career behind the scenes from day one," the rapper said. "She has always been my final gut check with all my decisions, and I wouldn't be where I am today without her. I am grateful to have her as my official manager, helping to build the Snoop Dogg empire together."
The fact that the word "empire" is far from an exaggeration is illustrated, among other things, by the list of positions Shante Broadus now officially holds: in addition to her husband's musical activities, she oversees his business partnerships involving cannabis, alcoholic beverages, advertising, film and television. She also manages his gaming and animation company diGGital doGG, the studio complex The Compound in LA, owns the beverage company Indoggo Spirits and produces film and TV projects. Her autobiography Paid The Cost To Be The Boss Lady is currently in the works.
4. Pattie Mallette & Justin Bieber
Nowhere but Up, the aptly titled 2012 autobiography by Patricia "Pattie" Mallette, written in collaboration with columnist A. J. Gregory, recounts her life and her position as manager of pop idol Justin Bieber. She brought her son into the world at the age of nineteen after a troubled childhood and adolescence of violence, abuse, drugs and crime. She reportedly recognised Justin's musical talent at the age of two. In 2007, she entered him in the local Stratford Star competition and then posted a video of his interpretation of "Ne-Yo's So Sick" on YouTube – and the rest is a story of a "rising star". By 2015, Justin's hit "Sorry" was blasting out of just about every shop, and although his career was considerably marked by his wild lifestyle some years later, the quick start he got thanks to his mother's support and efforts can't be denied.
If you have found an error or typo in the article, please let us know by e-mail info@insounder.org.