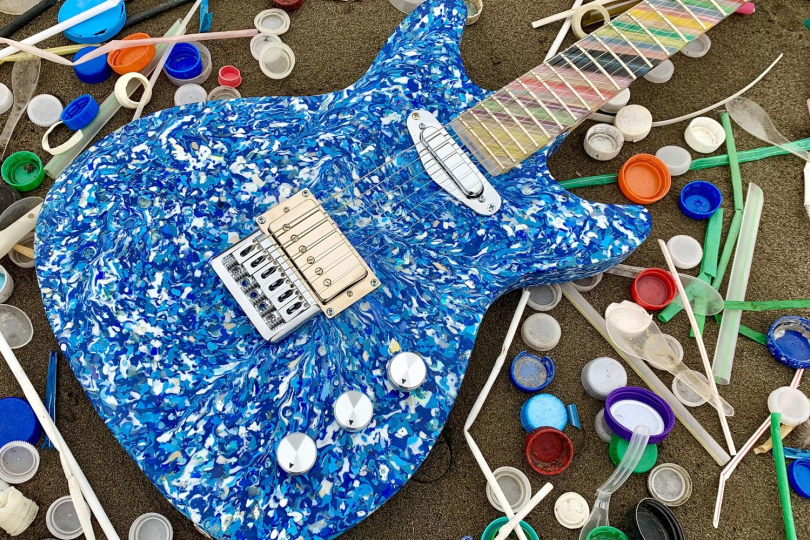 "Environmental" Guitar Burls X 4Ocean
YouTuber and skilled craftsman Burls Art returned to the video platform some time ago with a new guitar model named Burls X 4Ocean. The instrument's body and fingerboard are made from plastic waste that BA fished out of the sea as part of an event organised by the environmental organisation 4Ocean. Shredded pieces of the selected plastic were then placed in a mould and melted down in an oven into a large body block.
The double-cut style body is complemented by a bolt-on maple neck, carrying a fingerboard with a thickness of approx. 6 mm, built from discarded straws sealed with a two-component epoxy compound used to repair ship hulls. A layer of clear resin covers the white headstock decorated with four cut-off blue PET bottle caps.
Both the bridge humbucker and Telecaster single-coil neck are placed in chromed frames and the same finish is applied to the metal pickup covers, tuning machines and hardtail bridge with strings anchored through the body. If you're interested in the subject and you're not satisfied with just the video below, you'll find plenty of footage documenting the various stages of production of this instrument here.
If you have found an error or typo in the article, please let us know by e-mail info@insounder.org.