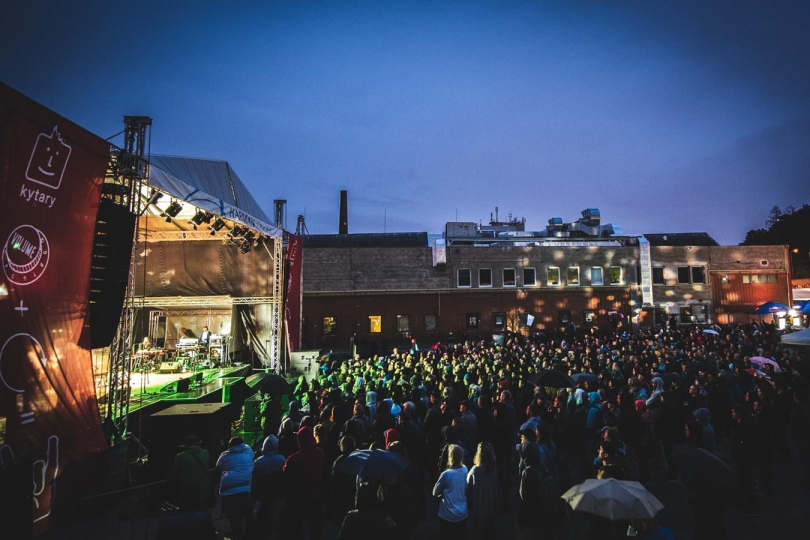 Festiwall Is Back: Unique Concerts, Workshops, Trade Fairs and Exhibitions
Festiwall is a unique event combining concerts of domestic and international stars, a musical instruments and equipment fair, workshops, panel discussions and music exhibitions. But above all, Festiwall is a meeting of all—music fans, amateurs and professionals, not only from the Czech music scene. After a two-year hiatus, we invite you to visit the Kytary.cz store in Prague's Modřany from 9 to 11 September.
The first headliners
The Dirty Loops trio is nicknamed Sweden's best-kept secret. They will serve the audience with eighty minutes of energetic music combining groove, funk, pop and electronic music in various ways, dominated by the incredible voice of their frontman Jonah Nilsson.
In 2014 Czech guitar legend Radim Hladík brought timeless recordings of a rock formation with a big band back to the stage. Now, the unique Nová syntéza (New Synthesis) project under the supervision of the Hladík's family will materialize for the third time at the Festiwall. And that with the original members of Blue Effect and guests, including Viktor Sodoma, who has worked with Hladík in Matadors, legendary guitarist Michal Pavlíček, as well as Adam Krofian and Roman Helcl, singers Pavel Bohatý, Iva Marešová, Tomáš Fröde and Yannick Tevi.
Ethno-rockers from Ukraine Haydamaky achieved success in Europe and overseas with their genre-spanning mix of everything from Ukrainian folk to reggae. They have released six albums in their twenty-year career, collaborated with many big names, and performed at Europe's biggest festivals. Haydamaky are also the first Ukrainian band to be signed to EMI. Their primary mission is to bring Ukrainian musical DNA into the European consciousness.
Megaton Stars Band consists of an extraordinary selection of Czech club musicians. Led by the bandleader Karel Vošta of post-hardcore Hell Paso, they will present a set consisting of world hits across genres in unique arrangements.
Trade Show
As part of Festiwall 2022, you can look forward to the traditionally largest fair of musical instruments in the Czech Republic, attended by thousands of musicians. Leading manufacturers will present their musical instruments in hundreds of square meters of the fair hall. You will have a unique opportunity to see, hear and, most importantly, try their hot news and rare limited editions: Taylor, Martin, Fender, ESP, Ibanez, Roland—such a great variety will be on display.
The Festiwall will also feature a series of inspiring workshops. More information can be found at festiwall.cz.
If you have found an error or typo in the article, please let us know by e-mail info@insounder.org.