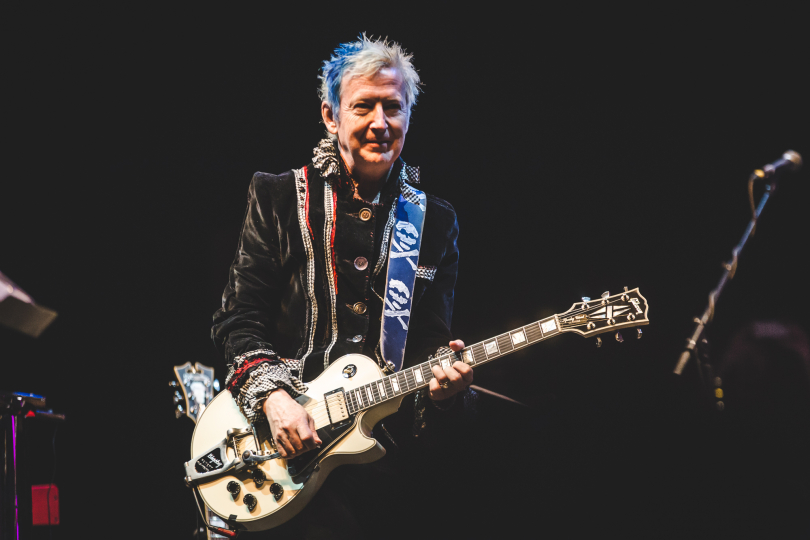 ABC Promo Pic | Photo: Steve Rose
Gerry Leonard (David Bowie, Suzanne Vega): Laughter Is the Best Way To Experience the Tour
As I was familiar with the work of Gerry Leonard—a.k.a. Spookyghost—and his many collaborations with stars like David Bowie and Suzanne Vega, I was looking forward to doing an hour-long interview with this well-known and talented musician over a virtual espresso. We talked about music, life, memories, future expectations and how these turbulent times have a silver lining, after all.
Gerry Leonard was born on the 26th of February 1962, in Dublin, Ireland, where he spent the first years of his life and had his first musical experiences.
What first got you into music? 
I was lucky enough to get into music at a very young age. When I was 7 or 8 years old, I started taking piano lessons, and when I was 10, I started playing guitar. My parents got me a classical guitar, which I played for some years, and eventually, I got my first electric guitar, which I built myself. At that point, I had met also some other peers, who were both into music and into the bands of that time, and we formed a band. And that was it.
Who inspired you to make music?
We were listening to all the great and popular music phenomena on radio or vinyl. The Beatles, Led Zeppelin... they were a great inspiration for me. Eventually, glam rock arrived—with Gary Glitter, Steve Harley and the Cockney Rebels, and of course David Bowie. And it changed everything!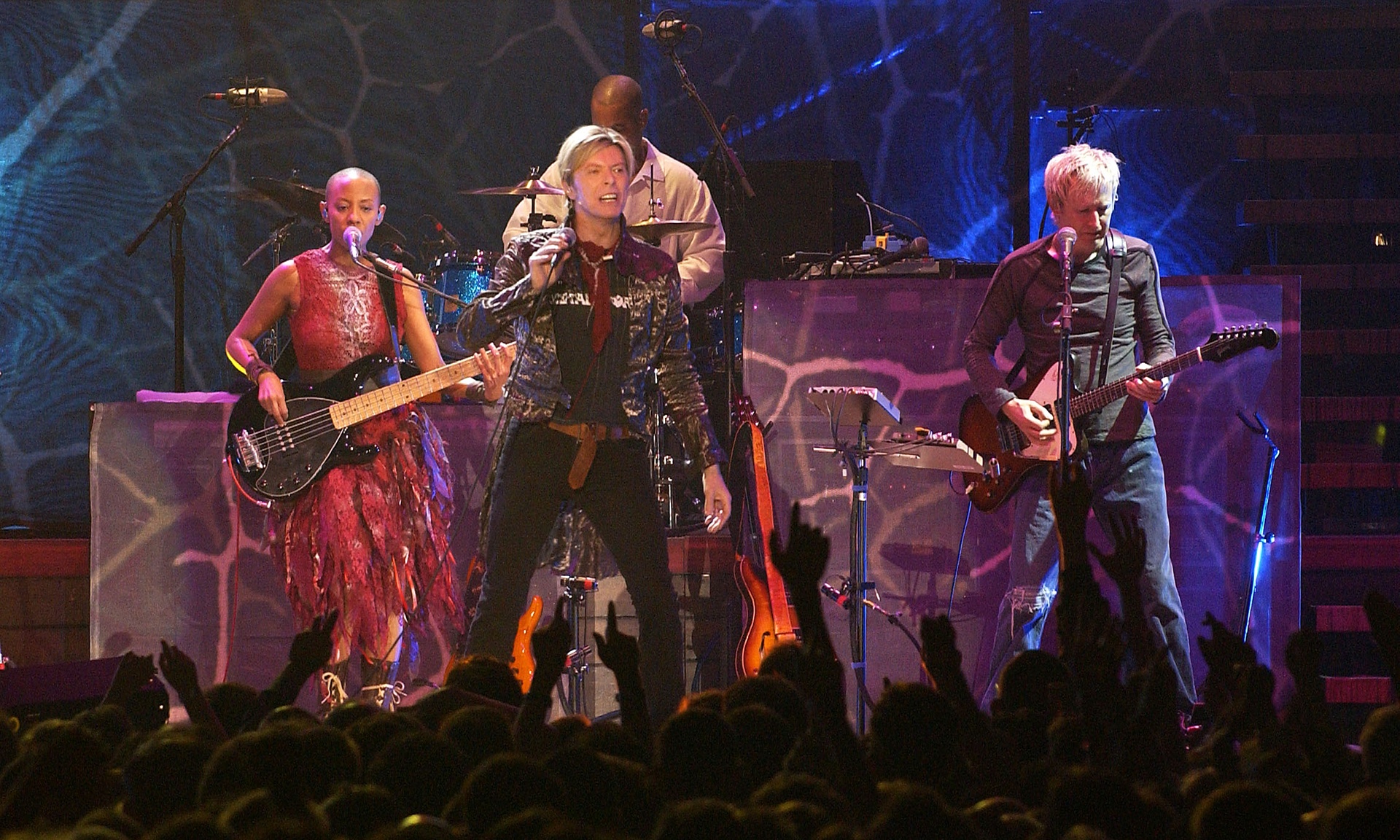 About Bowie, how did you manage the creative process while working with him? How was the cooperation between you two for A Reality Tour?
I was contacted to become musical director for his show, A Reality Tour. It has been probably the most important highlight of my career. I was simply shocked when they assigned me this task. I had never had experience with this kind of work, and I remember everybody telling me what to do, and expecting decisions and feedback from me. It was hectic but at the same time amazing. Bowie was a very charismatic person, intense and interacting, and I have to say that he was also very funny.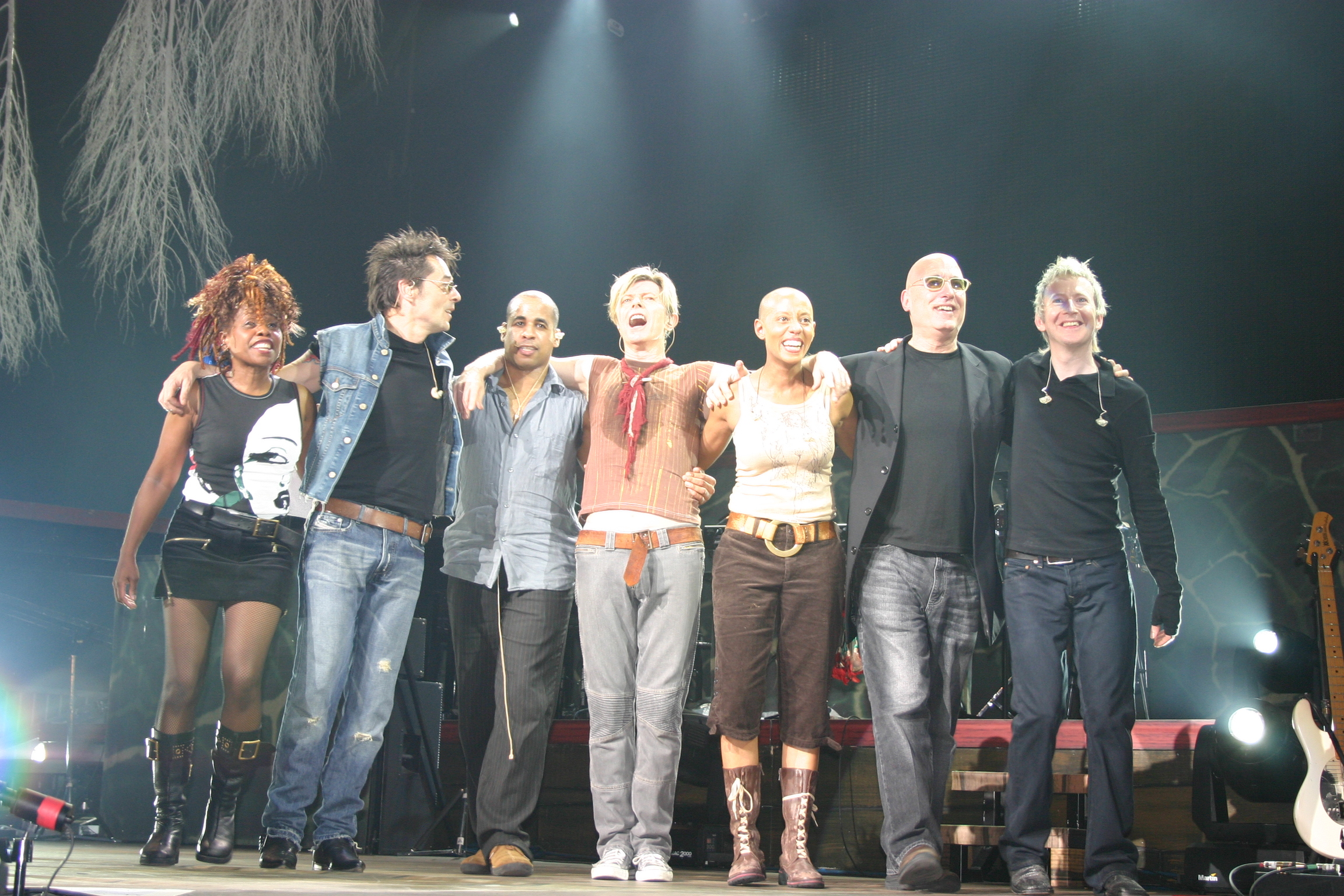 In 2013, you participated in an April Fool's Day joke, involving an announcement that David Bowie would represent Germany in that year's Eurovision Song Contest. Talking about humor and the way you play with your character, it appears that a sense of humor pervades your person. How would you describe the relationship between music and humor?
While on tour with Bowie, we used to laugh a lot, joke, even cackling at times. I believe that a musician—or a person, for that matter—should never take himself too seriously. Comedy is important, and it is fundamental to laugh when playing and composing, especially when on tour. When you are away from home for a long time, there are many unforeseen events, and on tour, you encounter many problems and unpleasant situations. Laughter is the best way to experience the tour and also to live peacefully with the other musicians who are with you.
What is your creative process like? And how would you describe the music that you typically create?
I usually start from the guitar. For me, the very initial steps to create music is to plug my guitar into the amp and start playing. I have also a pedalboard with some effects: distortion, chorus, overdrive, those are my essentials. I also use some additional gear, like some reverb or looper, which helps me to create particular and colored sounds, shady and kind of "transparent" too [that is where the alias "Spookyghost" comes from, Ed.]. Lately, I have been using sample software to generate effects or modify loops. I like to create different sounds and then put them together, sometimes improvising over existing parts. When composing landscape music, the process is very intriguing.
Since you like to experiment and create musical landscapes, it had to be interesting to apply these approaches to the project Poetica—the brainchild born this year from the collaboration of the poet Rachel Sage and her cellist Dave Eggar, which combines spoken word and ambient music. How did this collaboration start?
I got in contact with Rachel Sage, who sent me the music samples to work with. It was a project entirely completed from afar; we exchanged materials and loops remotely. It has been interesting to me; unlike other musical projects where I had to respect a guideline, or follow the standard classic structure of a song, here I could improvise and experiment more. I had the chance to create a musical landscape where the sound plays a background role, almost like a soundtrack, to the vocal poems. This type of process is intriguing because it gives you a lot to explore.
Are there any other artists with whom you would like to collaborate?
I am very intrigued by Bon Iver's work, and also I wish to work with Kate Bush. I do not know if I will have this chance in the future.
It must be challenging to work with other artists in the situation we are currently living in. Your Viral Times EP, released last year in two volumes, was described by you as "guitar-based compositions to soothe our souls in these turbulent times." This big moment of change we are currently in the middle of will probably determine a mutation in music, too. How did it affect your music process?
The period we are currently living in is definitely unsettling. When the pandemic started, nobody knew what to do, which measures and precautions to take. Now I established a routine of my own: I get up, meditate, go for a run, and this morning practice gives me usually all the physical and mental energy to keep up with the rest of the day. I think these times came for us to rethink things, regroup, and reflect upon what happens in the world. I think these feelings are expressed in the record. The word "viral" in the title though is not only related to the ongoing Covid situation, but I refer also to the mutation of society and people's habits. Social media and the digital era, in general, mark a big turning point. I would not say it is bad, but it is radically different.
Are there some updates about the new Spookyghost record? Is it still in the works?
I am currently working on two more volumes of Viral Times EP's, also on starting conversations about Suzanne Vega's new album.  A new Spooky record is still in the making, but I do not know yet when it will see the daylight.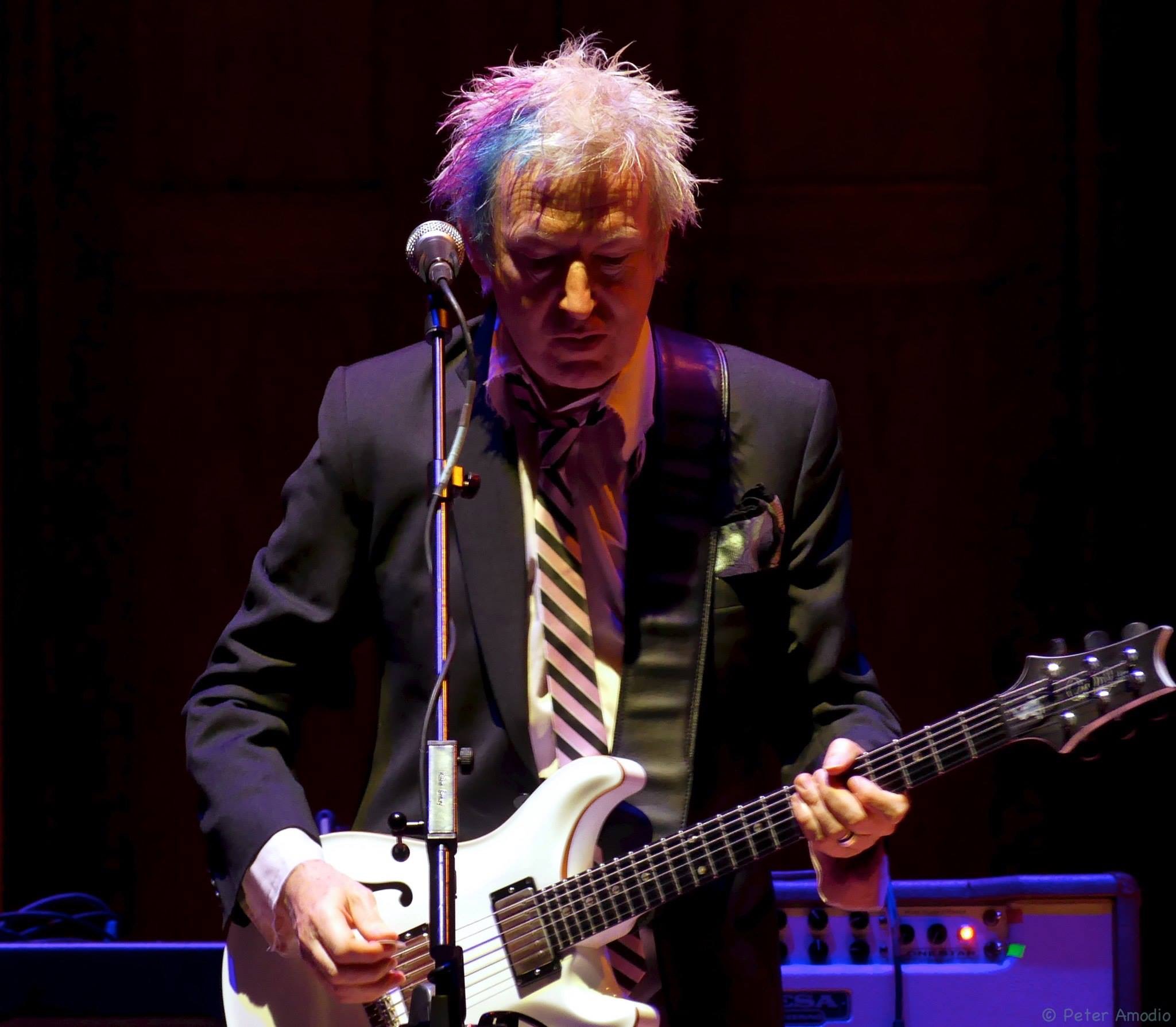 How does it feel to be back on stage?
It feels great! I am now touring with Suzanne Vega, and for next year I plan a European tour. By then, the situation should be better already, so I am counting on it.