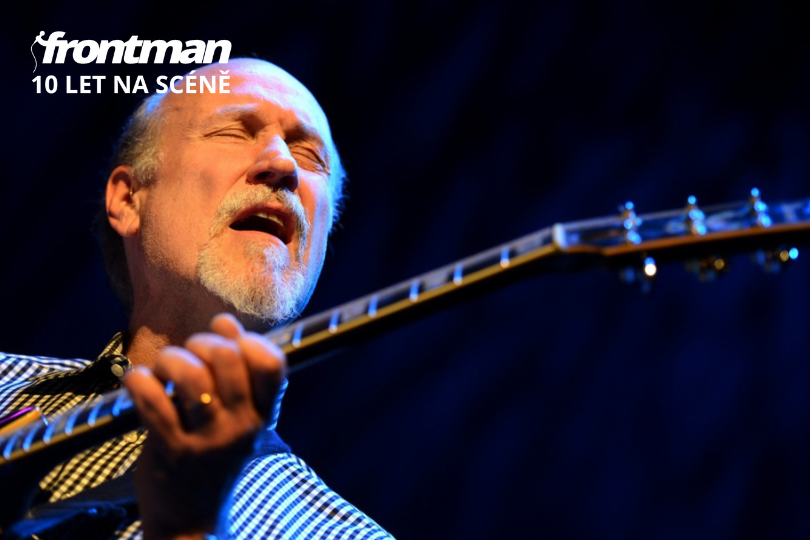 John Scofield | Photo: fanart.tv
How To Improvise: Offer a Story Instead of Generic Scales
Improvising with a scale means playing it safe, and more so with a pentatonic one. But there is a catch: mastering only these will make you as interesting and predictable as the talking heads on television—they also "say something somehow." What's a better approach then?
Improvisation is a lifelong journey—and not just when talking about guitar playing. It's every musician's signature, and as there is no "one right" signature, there is no "one right" way to improvise. So, I can only offer what I've picked up on my guitar journey. For myself, the following three things in particular have worked well. All are inspired by the analogy between music and conversation.
1. Improvise on the song's theme
A very simple improvisational technique is to use an already given motif of a song. One can play it in rhythmic or melodic variations, making up notes where there are rests, etc. In other words: to comment on the main theme of the musical conversation—which the piece, performed by a group of musicians, surely is. This is a common technique heard on old jazz recordings, at least in the first part of the solo. And it's almost always better to play the melody than to fire off generic scales.
Robben Ford shows very nicely that, as with other things you do, when you are improvising, there should be a motif:
2. Take advantage of conversational opportunities
Another effective approach is to take turns with others. The idea of a five-minute improvisation may be rather terrifying to you (although, as Rene Trossmann says, if three choruses aren't enough for you, you probably don't have anything to say). One can make it shorter: four bars of you playing, four bars of the other guitar, etc. You can make a round in the whole band. And most importantly, you can respond to what the others are playing.
There is a lot to choose from—for example, you may repeat their riff, change it slightly. Or go against the grain—respond to a fast move with a slow one, preserving a similar rhythmic or melodic motif. Like in a lively conversation: everyone talks for a while and, gradually, the conversation topics show up. Since it's also quite impressive, your audience will definitely appreciate it.
For example, here's jazzman Scofield and bluesman Mayer talking:
3. Listen to your bandmates
You don't necessarily have to take regular turns and play four measures each, but still, you can find themes in your bandmates' playing. To create more space for you, the rhythm section may step back slightly when you play your solo (you won't disturb them either when it's their turn :-)). But they may have ideas here and there—especially if you give them space in your solo (silence plays, too!), so that they can contribute a motif which you can then develop.
A rather peculiar version containing a chicken (inanimate) can be found in the supertrio The Aristocrats:
Want to practice? Type "backing tracks" into Google and go for it. As my teacher Tomislav Zvardon says: "Relax, you can't learn it in a week, this is for life." So, keep calm and improvise.
P. S.: Here I tried to tackle one motif myself. I can hear now that there are too many notes, and I've got ideas how to do it better—next time.
If you have found an error or typo in the article, please let us know by e-mail info@insounder.org.