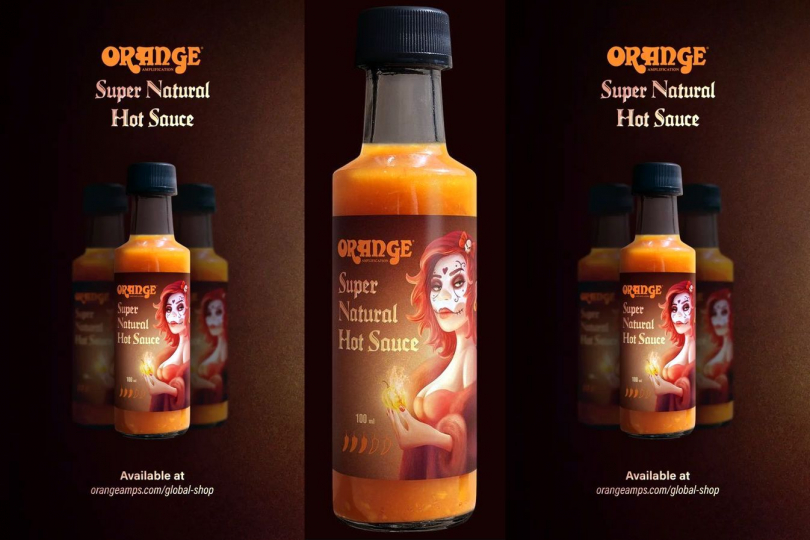 Orange Supernatural Hot Sauce: When You Like It "High-Gain"
The company Orange Amps has hit the market with a luxury Supernatural Hot Sauce which, in the words of the British brand, promises "a nice, savoury, flavour that's never vinegary or too sweet." A mixture of yellow Habanero and Bhut Jolokia chillies gives the sauce a stronger kick with an estimated 132,000 SHU (Scoville Hot Units).
Other main ingredients are Mexican oregano, white wine vinegar, onion and lemon juice. Apart from the oregano, all the products, including the peppers, are sourced from Wales and the sauce is made in domestic conditions. The Orange Supernatural Hot Sauce is offered in 100ml bottles and the price has been set at £6.5. How do you feel about this new Orange brand and sauce combination?
If you have found an error or typo in the article, please let us know by e-mail info@insounder.org.