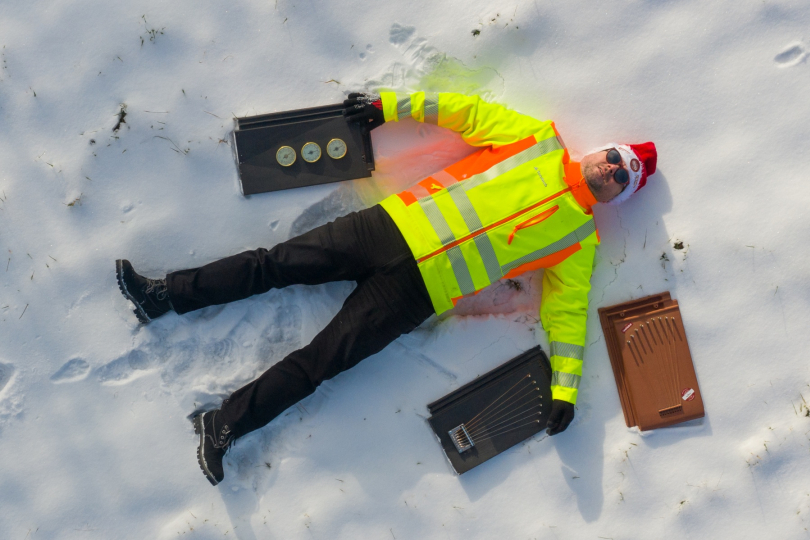 Post-Christmas Bonus: Lyrical Keramorchestr
This year's (un)expectedly green Christmas is finally over. And in this moody winter, Keramorchestr enhanced the Christmas atmosphere with a few Christmas carols.
This time, they picked an ancient instrument from the depths of history and crossed it with a high-tech ceramic roof tile designed by the Porsche design studio. The result is the Keramolyre – a hybrid of the past and the future. Did you know that the oldest song known to mankind was recorded in cuneiform on a clay tablet?  
Thus, well in advance, aware of the approaching mud and on the verge of freezing to death, starvation and exhaustion, Keramorchestr offered us a touch of music from the depths of antiquity. Despite the freezing cold and tuned to the standard C major scale, the duo performed their version of a traditional Central European Christmas carol.
If you have found an error or typo in the article, please let us know by e-mail info@insounder.org.