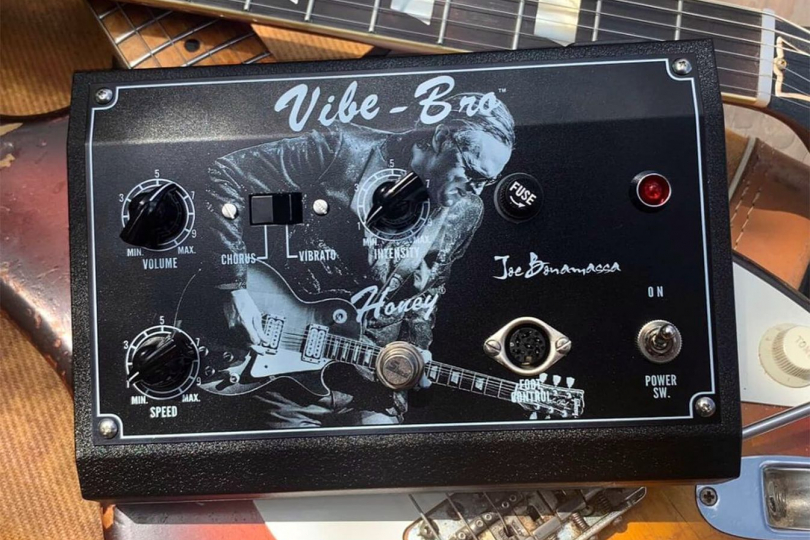 The Shin-Ei Brand Ceases, Check Out Its Famous Models
Shin-Ei, the effects pedal company behind legendary models such as the Uni-Vibe and the FY-6 Super Fuzz distortion, has announced that it shuts down its pedal production. The originally Japanese brand was relaunched in 2016, producing a range of replica vintage effects and their modern interpretations in Austin, Texas.
On the company's Instagram profile, its owner Bob Feldman wrote: "We have gotten to that age where we want to spend more time playing guitar than building pedals for our friends to play guitar. Sadly, we are no longer producing any of our products. Whatever exists for sale via our wonderful dealer network and directly on our website is it."
Feldman also noted that one of the last pedals made by the company was a special custom Vibe-Bro made for Joe Bonamassa. He responded to the post by saying: "Man, I am so honored that you made this pedal for me. It will be in the rig this summer. I am sorry you are no longer building stuff. You are a great pillar in the guitar community. Continued success on your new adventures Bob."
Bonamassa's Vibe-Bro is a modern reimagining of the Uni-Vibe modulation effect, which is not an exact copy of the original, but many identical components were used for its construction. The result is an organic musical sound that faithfully reproduces the original sound of the old Uni-Vibes, now almost unavailable. Some models from the now-defunct brand are demonstrated in the attached videos.
If you have found an error or typo in the article, please let us know by e-mail info@insounder.org.