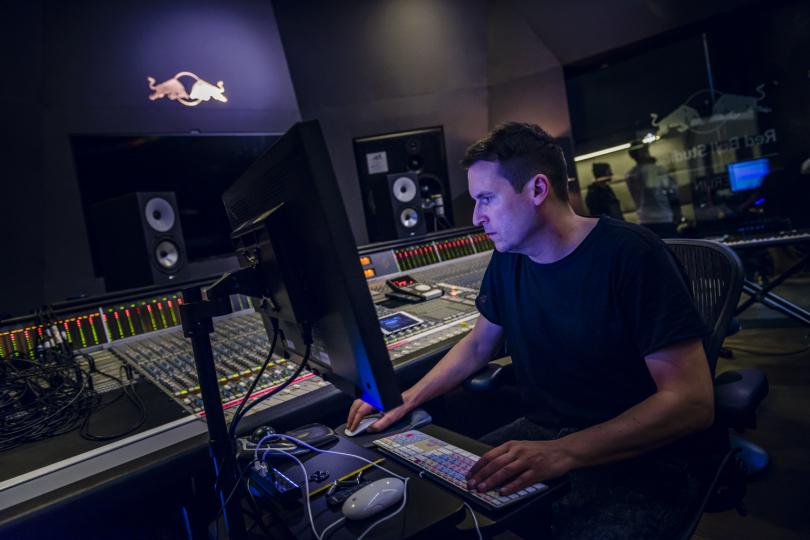 Tomáš Konůpka at Red Bull Studios Berlin | Photo: Lukyn Wagneter
Tomáš Konůpka: In Los Angeles, I Cleared My Head and Made My Producer Dreams Come True
Some dreams can take a long time to come true. Producer, composer and drummer Tomáš Konůpka knows better. After two years of pandemic restrictions, he finally made it to Los Angeles for the leading music summit MUSEXPO. Back in 2019, he was invited by an American sync agent who was so intrigued by Konůpka's work that he wanted to use it in a Hollywood film. In California, the artist shot a music video in March and met people who would help him launch new projects. So let's ask him how, as a musician known from bands like Android Asteroid, MYDY, 7 times3 and Gruppo Salsiccia, he hovers between his original music and commercial work for Jeep and other car brands?
When did you first move away from your original music to advertising and other commercial music work?
In 2013, I connected with Vladimír Jedlička and his agency Mandrake. I started working on music for Jeep, Chrysler, Dodge and other General Motors (now FCA) brands. We gradually became a great team and took on some exciting projects. For example, a 15-minute film was made to celebrate the launch of the new Jeep Grand Cherokee, featuring only my music. People in the American advertising industry would choose you simply because they like what you do.
How has the launch of music banks changed the whole commercial music industry?
It did fundamentally rearrange the whole market. Suddenly, many skilled songwriters from all over the world started adding their tracks to music banks where agencies can buy them for, basically, a few bucks. On the other hand, the business line evolved in such a way that the music banks soon became overcrowded. Suddenly there was so much material that it was almost impossible to pick a song out of that amount that would fit an agency's particular commercial. So they started employing people to select music for commercials. But even that didn't work much, and so the trend is back towards composers who write bespoke music. A concrete artist is faster and of better quality than some selection from a generic bank.
A couple of years ago, you went in with American producers and filmmakers who had been impressed by your compositions. How did you get to know them?
The story starts at the Nouvelle Prague conference, where in 2019, Petr "Kužel" Blažek nominated my track for the YouTube Listening Session. Ten songs by Czech musicians got in. Eight people from the music industry from England and the USA were on the DOX stage. They were promoters, managers and sync agents who make a living finding new talents and then offering their music to film and music companies to be used in films, TV series and commercials. Most of the selected tracks received constructive criticism as their feedback, unlike my track, which was given an ovation. The last one to take the mike was Sat Bisla, who hosts the big MUSEXPO music summit in Los Angeles. He said my track fit perfectly with the concept he was working on and asked if the author was present in the room. We connected, and he invited me to the summit and other meetings in California. Four days before the original departure, the first lockdown started. Instead of complaining, I locked myself in the studio then. I made about 60 tracks to add to my portfolio.
How did you spend your first days in the US? Did they meet your expectations?
I walked along the ocean in Venice Beach and was just getting it all straight in my head. It's a perfect place for this. I walked up to 20km daily and got the whole picture in the first three days. My head just needed a reset, and that's where it got it. I finished the first single from my upcoming project and came up with the concept for the music video. After the summit studio session in Downtown LA, I recorded the single and shot the music video right in Venice Beach the next day. There was fog and haze over the ocean; it was 7 am. So it created a unique light and a natural smokescreen to go with it. Simply perfect.
Did any exciting collaborations and new projects come from the trip to America?
Yes, I was finally able to attend the MUSEXPO summit. It takes place in Burbank, a part of Los Angeles called the Media Capital of the World. Warner Music, Universal Music, Netflix, Cartoon Network and many others are based there. Those who make a difference in the American music industry usually work there. As a result, headhunters from the management of these studios show up at the event looking for new talents. After two years of a pandemic that has dealt our industry a heavy blow, this was a return to cultural life. So the atmosphere was euphoric. Old relations were continued, and new ones were started. For me personally, it was an extremely successful event because I met people after my own heart who work in exactly the positions I need to launch my project. Now it all depends on the right moment. The important thing is not to slack off, work hard and be ready.
What music projects are you working on now as a producer?
My production work can be divided into two main parts. One will be called IKON, which will be my first solo project. I don't want to talk too much about it yet; for me, actions always come first. And the other one is my work in the advertising segment.
Are you now fulfilling your long-held dreams?
Absolutely.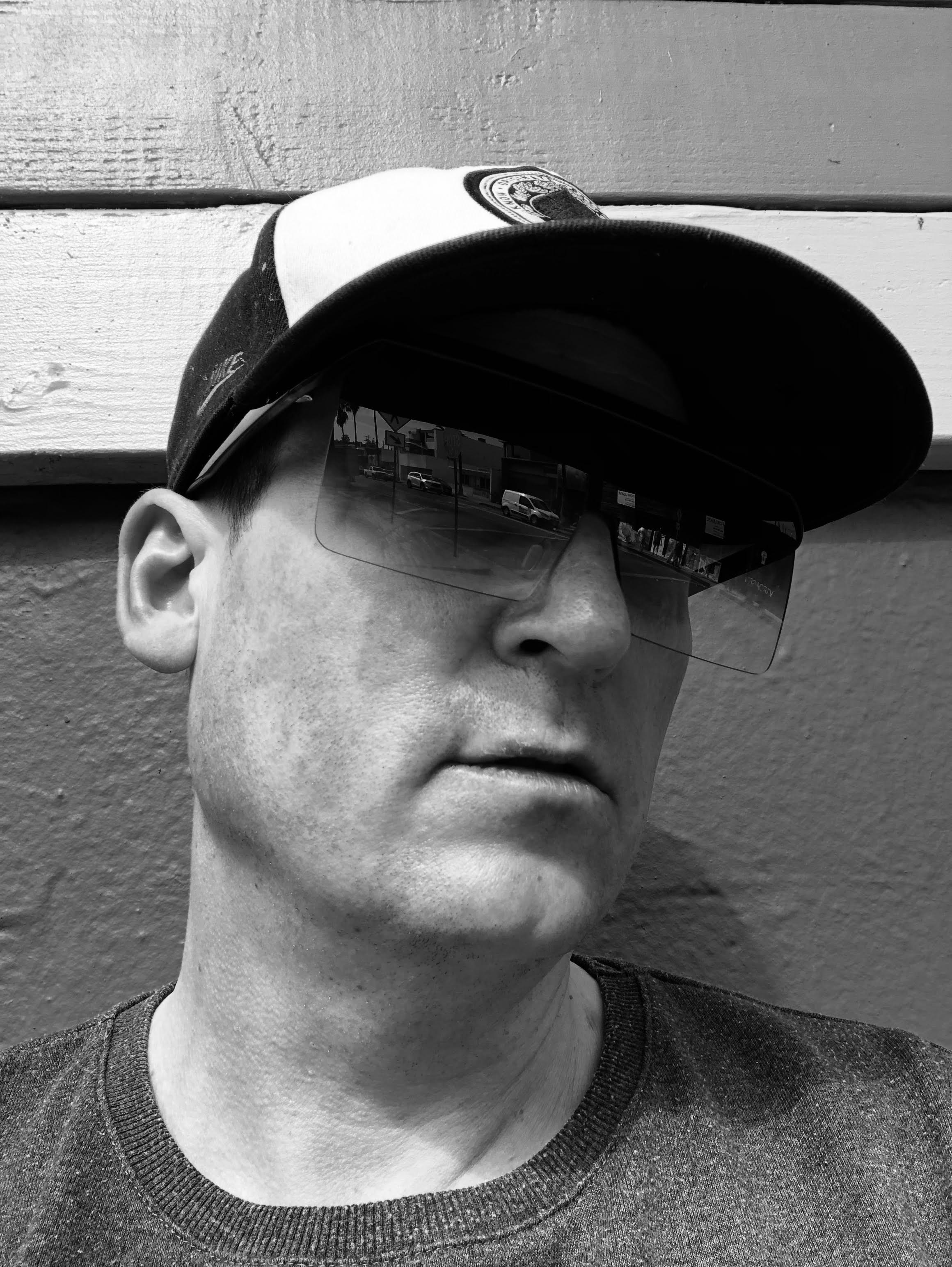 If you have found an error or typo in the article, please let us know by e-mail info@insounder.org.