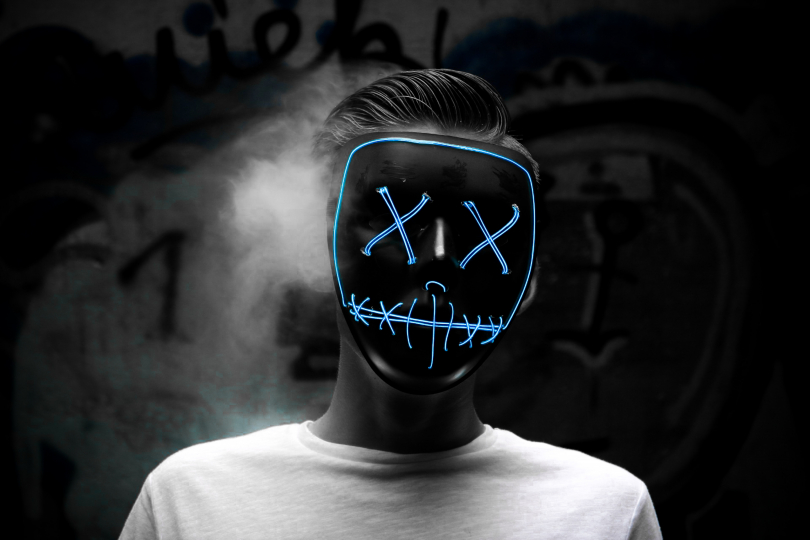 TOP 3 Bizarre Music Stories
Imagine that you are a country singer selling millions of records. However, for some reason you decide to make a pop-rock record acting as your alter ego. Of course, you will not tell your unsuspecting fans. You even organize a concert where you perform as a dark indie rock star in the first act, just to return for the second act as a proper cowboy with all the country style shenanigans to please your completely baffled audience. Let's take a look at the TOP 3 bizarre music industry stories.
1) Walmart cowboy
Who do you think is the best-selling solo artist in the USA? Drake, Adele, Bob Dylan and Eminem didn't even make it to the top five. That starts with Elton John (79 million album copies sold) in fifth place, followed by Billy Joel with 85 million sold, the third place belongs to Michael Jackson with 89 million and mighty Elvis Presley holds the second place with 147 million. Surprised already? So, who managed to take the first place with 156 million copies sold? Ladies and gentlemen, it's none other than... Garth Brooks. Honestly, just like you, I have no idea who it is and I do not recall any song by this country music artist who not only dominates the USA but in the overall official statistics (including bands) takes second place after The Beatles. The world of country music obviously has its own rules. Actually, Garth Brooks owes his success to a very specific method of album distribution. Before the MP3 era and digitization, Brooks had a very lucrative, exclusive distribution via Walmart and nowadays sells his albums solely through Amazon Music. No official videos on YouTube and playlists on Spotify or Apple Music. Just a reminder, at the beginning of the article I was talking about Garth Brooks. His alter ego is called Chris Gaines, he wears a black wig and he sports emo eye shadow. Despite that, he sold over two million albums called Greatest Hits (what else, right?). This guy is just a music business genius!
2) Hit with the wrong vocal line
Do you think you can make it big with a song consisting of out of tune singing and amateurish production? Yes, of course. That is exactly the case with Lumidee and her huge hit song "Never Leave You" (Uh Oooh, Uh Ooooh). This now-forgotten gem was released in 2003 and soon made it to the incredible third place in the Billboard Hot 100 in the USA but also dominated the charts in Belgium, Germany, Italy, the Netherlands and Switzerland. Minimalist production with the then-popular Diwali riddim beats in conjunction with the karaoke style of singing apparently worked. Magic, coincidence or simply a glitch in the matrix? One never knows and therefore, children, never give up your dreams. You never know how they might come true. There are two urban legends explaining the quirky style of the vocals. One says Lumidee was a talented rapper, but not a particularly good singer. But her producer encouraged her to sing and insisted on the final vocal line. The second conspiracy theory claims that Lumidee was a very capable vocalist, but sang her part over another track. The producer then decided to change the musical background at the very last minute and simply copy & paste Lumidee's vocal line to the new track.
3) Dark side of the bright side
Euripides once said: ''The good and the wise lead quiet lives.'' Do you remember the memorable day of July 13, 1985? It was the day of Live Aid, a legendary charity festival which mesmerized the whole planet. Over 1.9 billion people were watching the rock star royalty through satellite broadcasting (at the time it was nearly 40 percent of the total population of Earth). The world was united in the fight against the horrors of famine in Ethiopia and all the inhabitants of the planet had the opportunity to contribute financially to a positive change. Beautiful thought, beautiful intention, but not everything worked out as planned. Bob Dylan used the situation to show support for American farmers (!), who, in his words, also deserved some million or maybe two for their cause. Led Zeppelin reunited for the event and Phil Collins took upon the drummer's duties. Guitarist Jimmy Page was so against this idea that he had a few extra mushrooms backstage and tortured his guitar as if he was holding it for the first time. Led Zeppelin was so ashamed of the performance that they even took care of its deletion at the subsequently published official DVD. Later, Phil Collins commented: "It wasn't my fault it was crap... If I could have walked off, I would have. But then we'd all be talking about why Phil Collins walked off Live Aid—so I just stuck it out... I turned up and I was a square peg in a round hole. Robert was happy to see me, but Jimmy wasn't." In this comment, Collins is referring to Bob Geldof's communication and negotiation skills as the main organizer of the concert. He had no problem literally blackmailing all these rock stars to do what he wanted. You don't wanna play at Live Aid? You're a bad person and your career ends! The icing on the cake was the complete absence of African musicians among the performers, as well as speculations around the inappropriate distribution of finances. Supposedly, they fell into the hands of the main bad guy and the creator of famine in Ethiopia, prime minister Mengistu Haile Mariam. Wow, we fell down the rabbit hole here.
Do you know other bizarre music stories? Let us know in the comments below.
If you have found an error or typo in the article, please let us know by e-mail info@insounder.org.