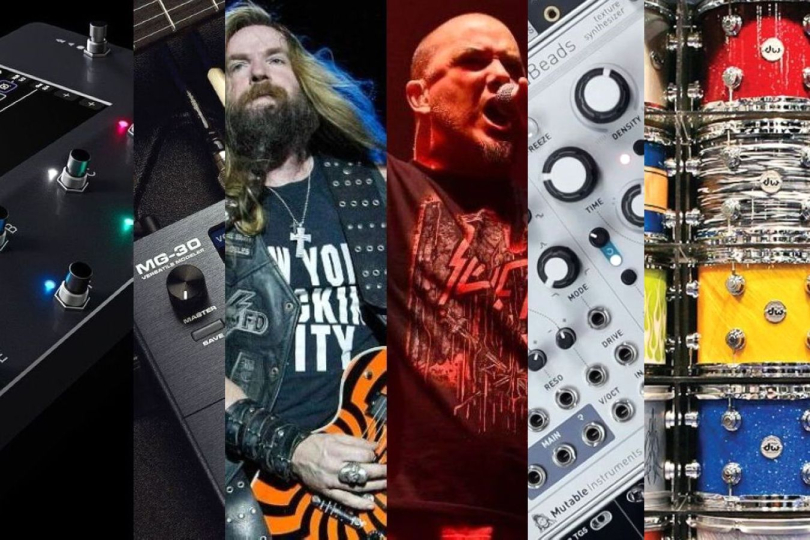 What the Year 2022 Brought Musicians World-Wide
What happened in the world of modelling technologies in the past year? How will the BluGuitar versus Blackstar case turn out? The long-awaited comeback of Pantera with a new line-up is here! Will the merger of Korg and Darkglass Electronics help expand the product range of the Finnish manufacturer? The choice of topics in the field of musical instruments and gear that would fully cover the heading of this article will always be subjective, just like this list of mine. We would be all the more pleased if you share your own tips on key music industry events in 2022 in the discussion below the article.
1. Everlasting modelling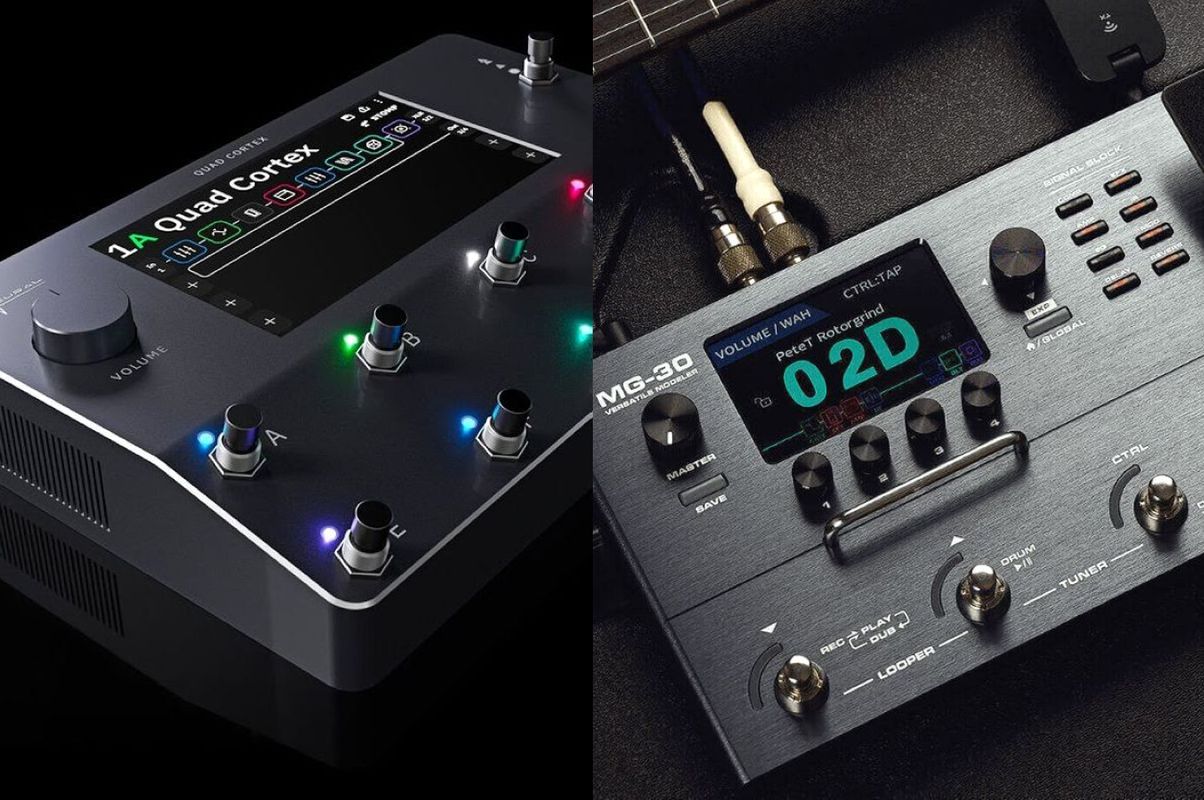 Modelling technologies, whether in hardware or software form, are now a stable part of the music industry, and many players use them both in concerts and studio work. The reason for this is prosaic – in many cases, the technology in question offers realistic sound, mobility and flexibility, which, together with the price incomparable to the costs of acquiring a corresponding number of classical amplifiers, boxes, effects, etc., creates an attractive product accessible to wide music masses.
As for the quality, the top modelling products have been those from Fractal Audio, Kemper and the Helix system from Line 6. However, in the middle of last year, Finnish Neural DSP, with their rich experience in the development of plug-ins, launched a massive offensive. Their iron in the fire that can change the rankings of the modelling ladder is the Quad Cortex preamp/multi-effect, described by the manufacturer as "the most powerful floor modeller on the planet".
Over the last few months, Quad Cortex sales have been soaring, and even bassists and keyboardists have started to include this processor in their signal chain. This has made Neural DSP one of the most aggressive go-getters in this year's premium modelling scene, with persisting demand for the tweaked QC model despite its price of around 1,850 euros.
Quad Cortex scores not only with sound based on DSP SHARC architecture (2 GHz) and SMT algorithms but also with wide routing options, low latency, compact size and, last but not least, relatively intuitive control consisting of a large (7-inch) multi-touch display and special footswitches acting as editing encoders.
2022 also brought a new wind to the lower price category, where the price/performance ratio has been dominated by Mooer and the inexpensive products from Boss and Line 6. The change was brought about by the available models from the Asian workshops of Valeton, Donner and especially Nux, whose MG-300 and MG-30 preamp/multi-effects with 32-bit signal processing are experiencing a worldwide increase in sales.
A few days ago, the first batch of the new compact MG-400 model equipped with a dual DSP engine appeared in European stores, and the NGS-6 Amp Academy pedal amp/cab simulator, using a concept evoking the Ampli-Firebox emulator from the American company Atomic, also earned very favourable reviews.
2. Korg is in the mood, buying Darkglass Electronics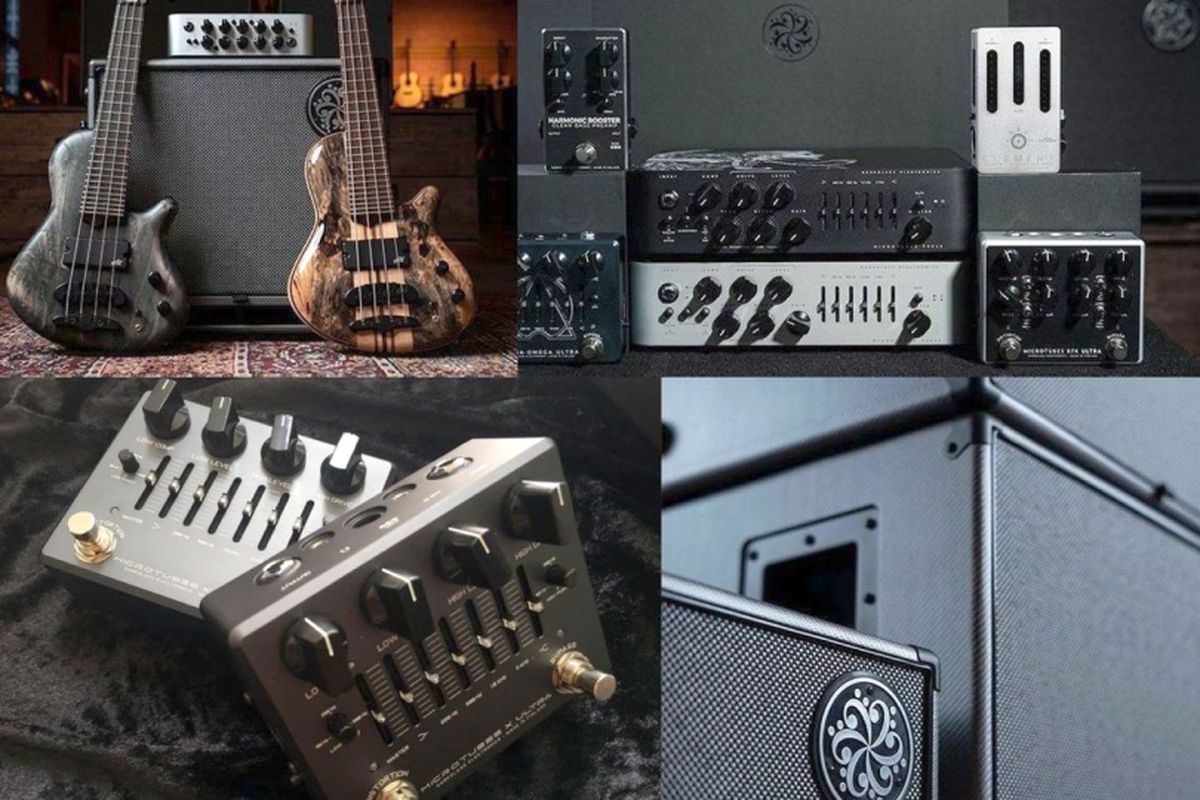 Following the acquisition of well-known bass and effects manufacturer Aguilar by Korg USA, the company has announced the acquisition of another established name in bass gear – Darkglass Electronics. For now, the sale of a controlling stake seems to be having a positive effect on the Finnish company, as evidenced by this year's wide range of new products, whose development process has probably been helped to some extent by the capital injection from Korg. In addition, the process regarding the intermingling of technologies between the two brands could also prove beneficial.
For example, the following have already arrived on the market in 2022 (or are about to): the Darkglass Exponent e500 programmable bass head with an extensive effects section, a mini version of the Darkglass Microtubes B1K overdrive, the Microtubes Infinity pedal compressor combined with a trio of distortions, equalizer, IR section and a sound card, a pair of Darkglass M 200 and Alpha-Omega 200 compact amplifiers, and the latest addition in the form of the innovated DFZ Dual Fuzz Engine bass distortion engine.
3. Compact amps are still popular or BluGuitar vs Blackstar case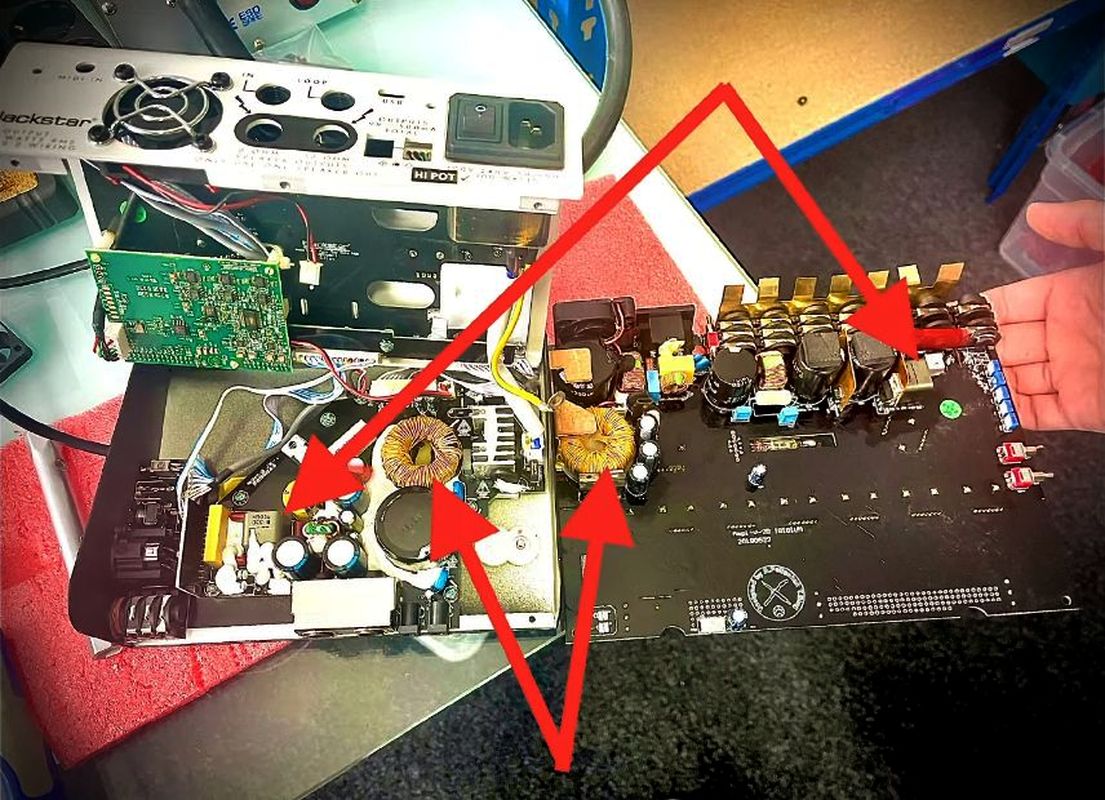 The boom of smaller, conveniently portable guitar or bass amplifiers may have started a few years ago, but even this year these types of amps have not seen a decline in popularity. In 2022 even traditional manufacturers got their share in the ever-expanding market, such as Soldano, which decided to add to its modernized flagship high-gain SLO 100 a scaled-down tube version of the SLO 30 Classic Head. The novelty is equipped with a power amp using a pair of 6L6 tubes, later accompanied by a small solid-state amplifier SLO-Mini, in its size and concept following in the footsteps of similarly designed models by Bogner, Diezel and Friedman.
An important part of this segment are floor amplifiers that can be placed in a pedalboard, which include a wide range of variants from the smallest, power-only units to high-end multi-channel models, currently dominated by the BluGuitar Amp series. I don't mention the brand in question by accident – it seems that competition between manufacturers is starting to heat up, as the recent conflict between designer Thomas Blug and UK-based Blackstar suggests.
The BluGuitar founder has accused Blackstar Amps of plagiarism because, in his opinion, the company used some of the power supply circuitry in its Amped 1 pedalboard amplifier that was developed by Thomas Blug and used in the AMP 1 prototype in 2010. It is a switching power supply, specifically the types of transformers that were custom-made for BluGuitars.
Blug addresses this topic about halfway through the long, more than two-hour video, where he compares, among other, the circuitry of both the BluGuitar Amp 1 and the Blackstar Amped 1, noting, "If you look at the red arrows, you can see two things. In the middle there's the two coils, which are two transformers, and if you look at the transformers on the left and right, you see that they are looking very similar. And if you look at the arrows that come from the top, there's also [another] component that looks very similar."
"They took the Amp1 apart and stole our power supply... the winding of this transformer is not to be found in any other product," Blug said, mentioning that he would not be taking any legal action, "I will not do anything. That's not the point. But I believe it's something that needs to be brought up."
However, the case is still developing and Blug adds a more personal touch: "There's a name on the PCB, R. Clark. Mr Clark, if you are man enough, you can call me. Simply write an email to info@bluguitar.com and say 'Hi, I'm Mr Clark, I invented the Amped 1'. And then we talk about what you did invent. And what you didn't invent."
In Blackstar's defense, perhaps we can mention the fact that most switching power supplies, which allow to reduce the size and weight of the amps, work on a similar principle, not to mention that Blackstar has been developing this technology using toroidal transformers for some time. The result is, for example, the lightest all-tube combos and amplifiers of the St. James range.
4. Mutable Instruments shuts up shop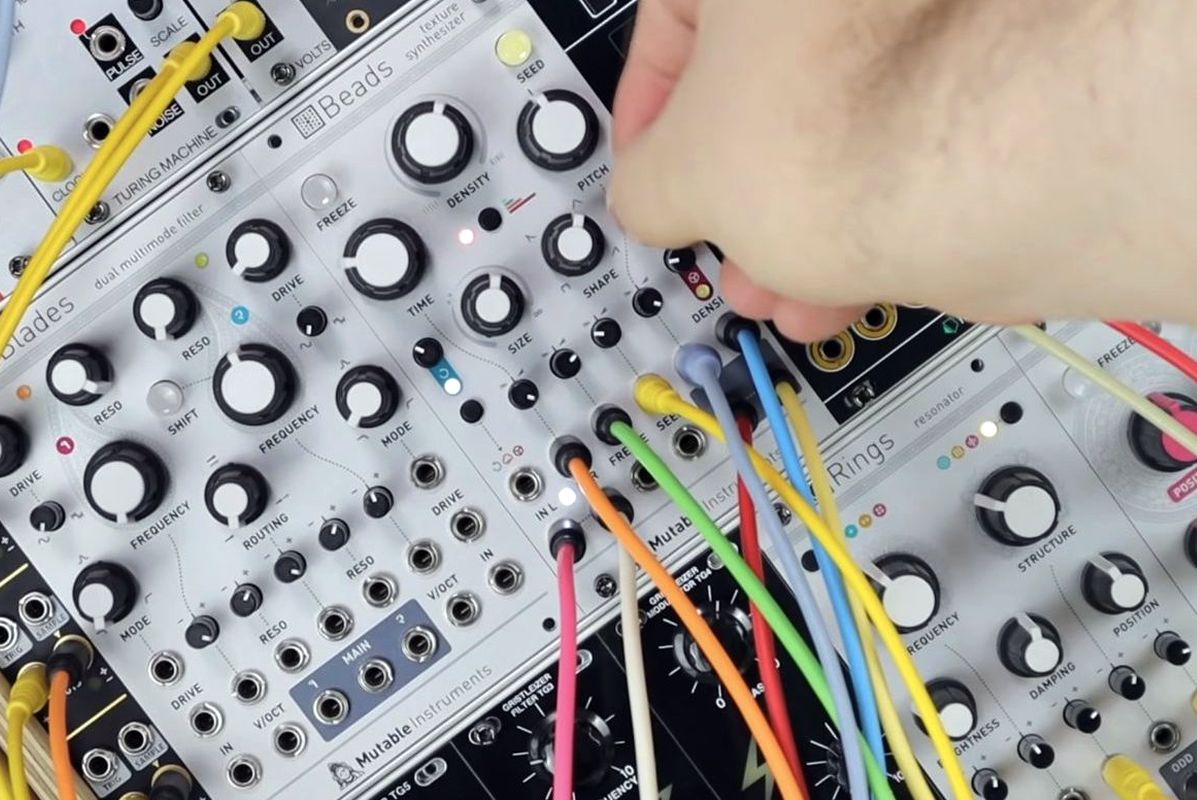 Mutable Instruments SARL, a French company that manufactures synthesizer modules for Eurorack systems, has been around since 2009, when it began distributing various modular kits. Over time, the company has emerged as an erudite global manufacturer with a wide product range including filter units, oscillators, generators, sequencers and other modules. Some firmware is available as open source, and the brand also offered open-source libraries for some standard DSP units.
Until last year, all indications were that Mutable Instruments would maintain their unique and influential position among manufacturers of the same focus, but during January this year, news began to leak onto musician forums that the company had stopped developing new products, which MI management subsequently confirmed and added that production of existing modules would most likely be discontinued.
A couple of weeks ago, a text appeared on the official website of the company, which will not make fans of Mutable Instruments happy: "The production of all modules has halted and Mutable Instruments will permanently shut down in December 2022. You can still contact us for support and repairs until June 2023." Thus, keyboardists, producers and sound experimenters can only hope that the know-how of the brand will be transferred to another company that would eventually continue the MI legacy under its own logo. At the beginning of December, company founder Émilie Gillet released a parting gift in the form of a new firmware for the Plaits digital macro oscillator.
5. Distortion Boss DS-1W and "auction" DS-1 "Kurt Cobain"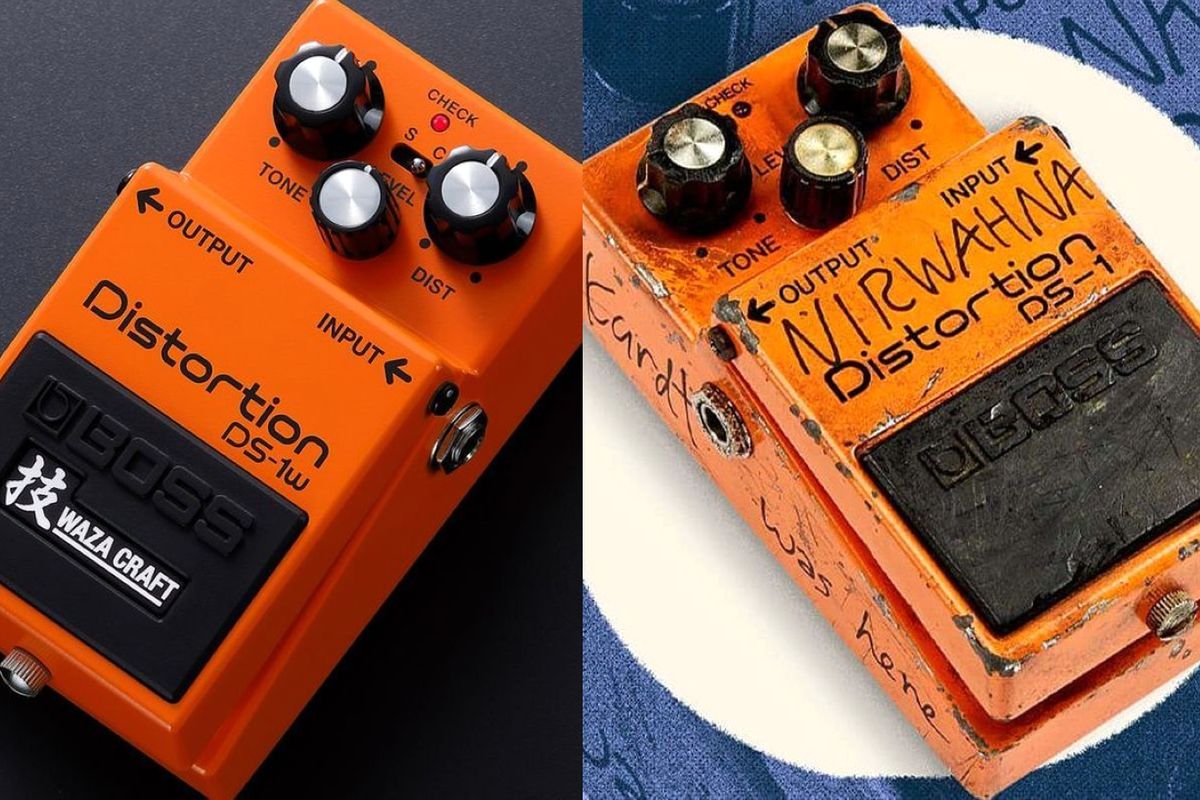 The legendary Boss DS-1 effect pedal, notoriously well-known, widely used and also the longest-running pedal in the world, reached two milestones this year. The first one is materialized by the new premium version of DS-1W from the Japanese Waza Craft edition, equipped with high-quality components and featuring a switchable Custom circuit bringing a more sensitive response to the dynamics of the play, a more massive distorted tone with more pronounced mids, a larger portion of gain and also a boosted output volume (+6 dB). The latest evolution of the classic has already garnered a number of positive reviews.
The second milestone – auction record: the most expensive effects so far have been mainly vintage pieces from the 1960s and 1970s, which have long been in the crosshairs of guitarists and wealthy collectors alike, driving prices of rare models to astronomical heights. But in terms of price even the best-preserved original 1966 Dallas Rangemaster Treble Booster, Klon Centaur drive or Univox Uni-Vib cannot overcome a single piece of a standard Boss DS-1 distortion, the value of which is not due to its exceptional sonic qualities, but solely to its history.
The aforementioned distortion is one of several DS-1s used by Nirvana frontman Kurt Cobain, and the effect was auctioned for a record $75,000 through Julien's, knocking Jimi Hendrix's Octavio fuzz for $70,400 off the top spot. Interestingly, another Cobain's DS-1 sold for a much lower price in 2020, at around $9,000.
Cobain could also claim the first place in the most expensive guitar category – his 1959 Martin D-18E acoustic, played at an MTV Unplugged concert, was sold for more than $6 million two years ago. The runner up, with a price excessing $4.5 million, is once again Cobain's instrument, a Fender Mustang used in the recording of "Smells Like Teen Spirit". With Mustang, Kurt Cobain thus overtook the previous record holder David Gilmour, whose black Stratocaster amounted to just under $4 million.
6. Roland's birthday present was the acquisition of DW Drums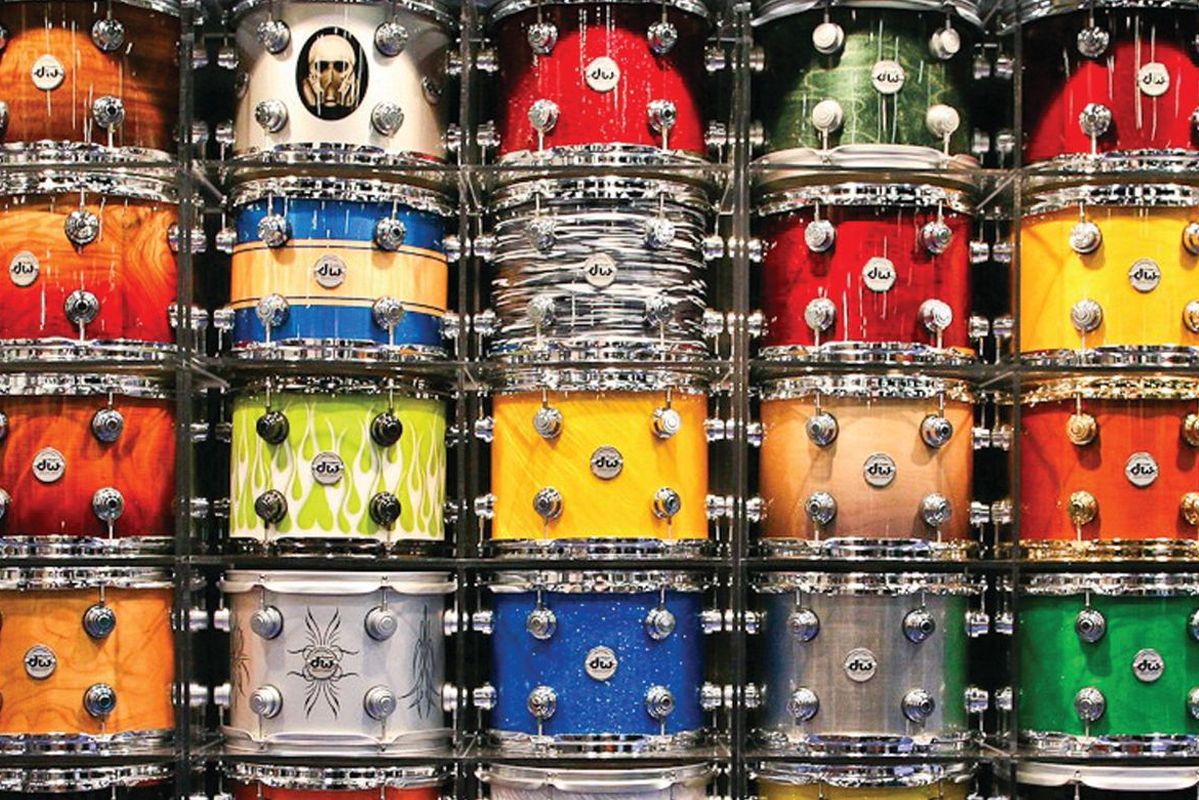 It was not only Korg that went shopping this year, but also Roland, which in the year when it celebrates its 50th anniversary welcomed into its family of companies the American drum kit manufacturer, Drum Workshop Inc.. DW will continue to operate as a separate entity, with founders Chris Lombardi, Don Lombardi and John Good retaining leadership positions.
According to the California-based brand, the combination of one of the leaders in acoustic drums with a leading innovator in electronic and hybrid kits will accelerate development processes that can take this type of instrument to the next level.
"In the world of acoustic drums, Drum Workshop stands distinctly apart," said Gordon Raison, Roland's CEO. "We have always been impressed and in awe of their products, their people and their craftsmanship in every dimension. Drum Workshop shares the same legacy and dedication to musical innovation that we have at Roland, and we are committed to supporting Drum Workshop in doing what they do best."
Japan's Gewa was initially interested in DW, but the company preferred Roland, which paid about $65 million for 100 percent of DW's shares. The merger of Roland and Drum Workshop could have a wider scope in the future – DW also manufactures, sells and distributes the PDP, Latin Percussion, Gretsch Drums or Slingerland brands.
7. Legendary Pantera on the scene again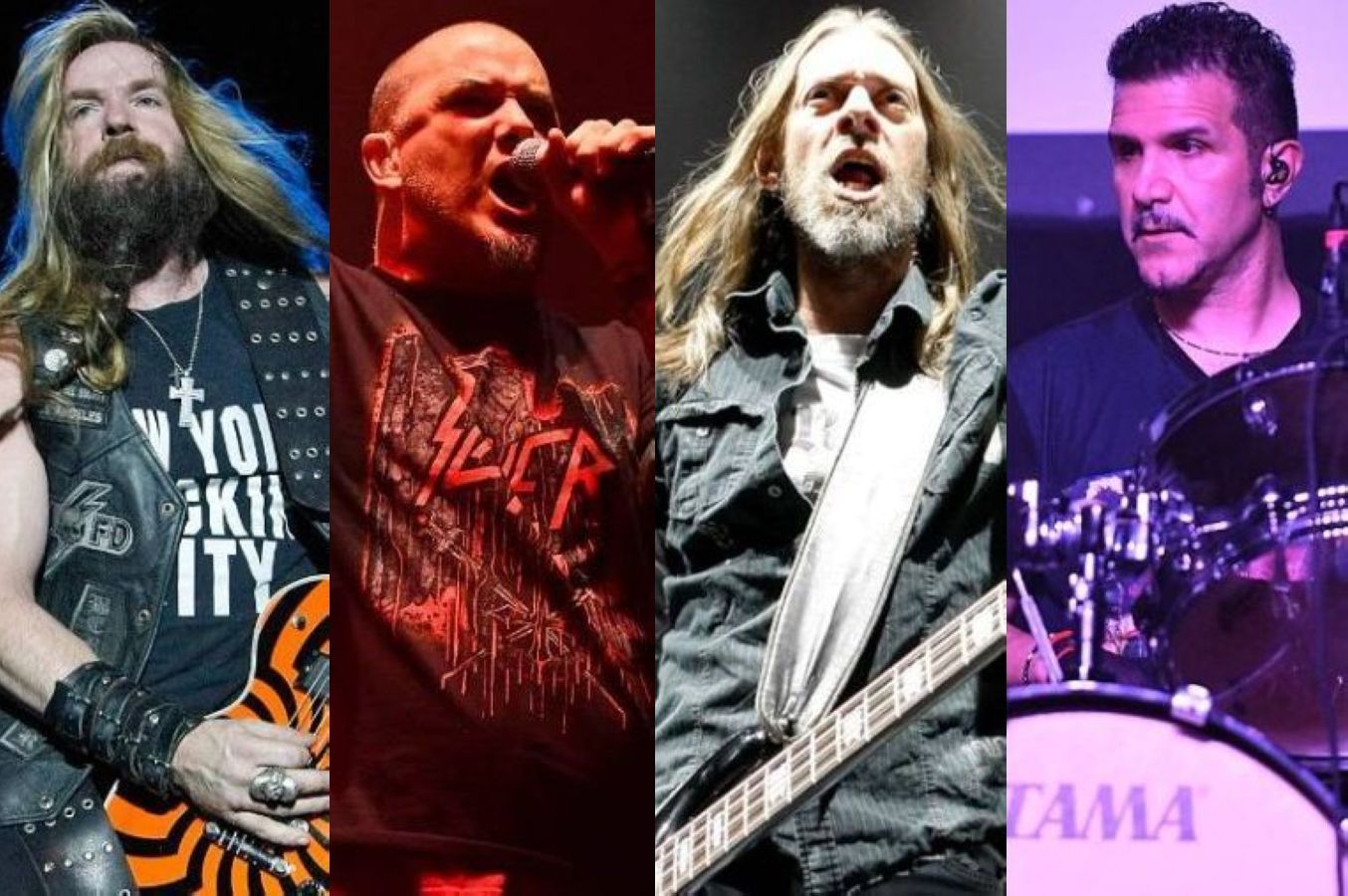 The final point does not belong to the area of music gear, but considering that this band occupy an important position in the history of modern music, when especially in the nineties they significantly influenced the development of the metal genre, it would be worth mentioning what happened in the Pantera camp this year.
When the Texas quartet, whose beginnings date back to 1981, released Cowboys from Hell (1990), the metal scene was shaken to its foundations and bands like Slayer and Metallica were joined by a competitor with a clear drive and original sound. After successful years and several platinum albums, Pantera released their ninth studio album Reinventing the Steel in 2000, and three years later the members parted ways – the Abbott brothers formed Damageplan, singer Phil Anselmo has been involved in various projects and then met bassist Rex Brown in the band Down.
On 8 December 2004, the ex-Pantera suffered the first stroke of fate. Literally – at a Damageplan concert, guitarist "Dimebag" Darrell Abbott was shot on stage. Over the next few years, there was a repeated speculation as to whether the rest of the band would resume with a new guitarist, but all predictions were put to rest after drummer Vincent Paul Abbott (Vinnie Paul) died in June 2018 due to heart problems.
This year's announcement by remaining members Phil Anselmo and Rex Brown, who confirmed that in 2023 Pantera with a modified line-up would tour worldwide including Europe, was all the more surprising. The legend returns with Zakk Wylde (Black Label Society, Ozzy Osbourne) on guitar and Charlie Benante of thrash metal Anthrax sitting  behind the drums. Before the start of the announced tour, the reborn Pantera had already played several "warm-up" festival concerts in South America. 
If you have found an error or typo in the article, please let us know by e-mail info@insounder.org.