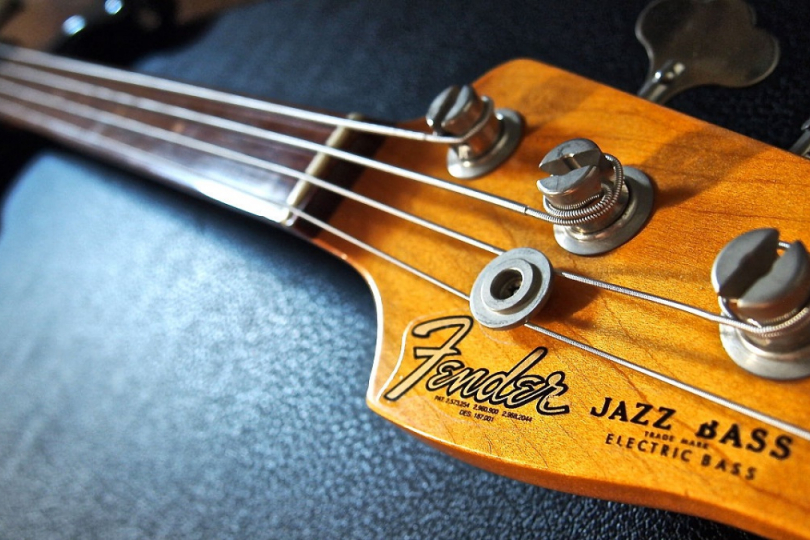 Fender Jaco Pastorius Jazz Bass FL 3color Sunburst | Photo: Shunichi Kouroki (Creative Commons)
10 Things You Might Not Know About Jazz Bass
I recently did a little poll on Facebook about the popularity of different models of bass guitars. The classic Fender Jazz Bass was the overall winner. For reference, the Fender Precision Bass came in second, the MusicMan Stingray third, and the Ibanez Soundgear fourth.
Can someone explain to me what makes the Jazz Bass so superior? The fundamental arguments are certainly its tone, ease of playability, price, the possibility of endless modifications and, above all, the plethora of players who have mastered and made this model famous—legends such as Jaco Pastorius, Larry Graham, John Paul Jones, Geddy Lee, Flea, and Marcus Miller, to name a few. In their hands, the Jazz Bass sang, wailed, growled, crushed or caressed eardrums, but most importantly, it brought its unmistakable unique and direction-setting tone to music. Here are ten interesting facts about its history that might surprise you.
1. "Deluxe Model"—that's what the instrument was originally called when it was introduced in 1960.
2. The name change to Jazz Bass was a clever marketing strategy by Leo Fender. He thought it would entice jazz musicians who, until then, preferred the good old double bass. They didn't fall for it in the beginning though.
3. The original Jazz Bass models had combined volume potentiometers and tone controls for both pickups. If you come across one of these specimens in, say, a second hand shop somewhere, smash all your piggy banks. This is a collector's holy grail.
4. Two pickups with dual coils gave the instrument a stronger treble character to compete with the Rickenbacker 4000 bass (which had been on the market since 1957).
5. In 2005, Fender introduced the Jazz Bass 24 model with a double-octave neck. It was discontinued after four years of production.
6. Two octaves and too much experimentation never really suited the Jazz Bass, as Fender guitar builders could have already deduced from past experiences. Their attempt at a premium Jazz Bass model in the form of the Fender Performer Bass lasted only three years (1985-1987).
7 The sexy, elongated lines of the Jazz Bass were purely practical. The instrument was intended to be more comfortable for seated playing, which was the preference of respected professional bassists at the time.
8. Leo Fender loved cars. To him, the Precision Bass was a Chevrolet and the Jazz Bass was a Ferrari or Cadillac. Depending on his mood.
9. The first Fender Jazz Bass produced in 1960 had a price tag set at $279.50 for the sunburst model.
10. Paul McCartney, in his Beatles days, recorded the White Album on a left-handed Fender Jazz Bass model.
Do you own a Ferrari, uhh, I mean Fender Jazz Bass? Tell us all about it in the comments!