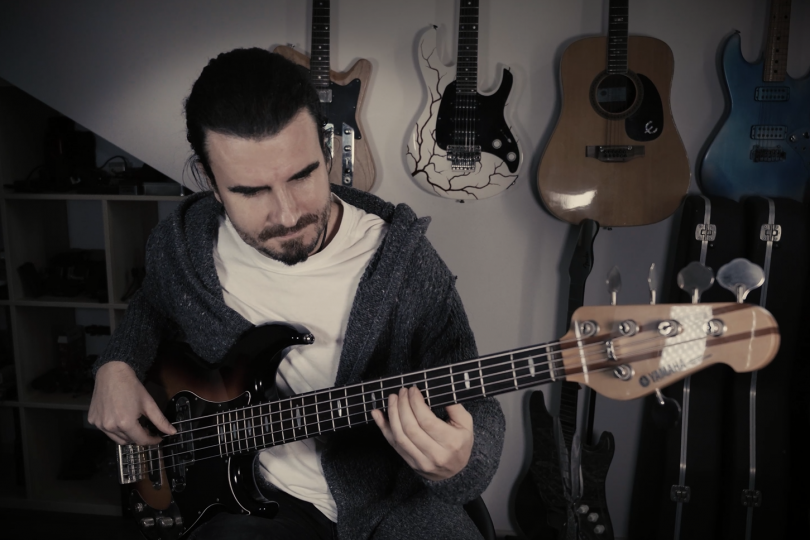 ABBA's bass lines are as happy and fun-to-play as their music.
Bass Around the World #13: ABBA Grooves
Yeah, I know, ABBA is one of the finest Swedish cultural exports. One of the most successful and popular musical groups of all times, breaking all the possible charts and melting people's hearts not only in their peak era between 1974 to 1983 but also recently, with their impressive comeback in 2021.
About ABBA's bass player: Rutger Gunnarsson
Their music has everything—beautiful harmonies, catchy melodies, romantic yet very relatable lyrics, drama, and, of course, hooky bass lines provided by Rutger Gunnarsson. This man is behind every bass line you'll hear on ABBA records. Quite a unique achievement in the world of pop music where session musicians are constantly moving between various artists and recording studios. Gunnarsson wasn't only a bass guitarist—he worked as a guitarist, arranger, and producer as well. He also arranged strings and played bass for other artists, including Celine Dion, Westlife, Elton John, and Adam Ant. As a producer and arranger Gunnarsson worked for American superstar Gwen Stefani but also for Russian diva Alla Pugacheva.
Lesson time!
I would boldly state that Gunnarsson was the James Jamerson of the North. His impeccable and groovy bass lines reach beyond the pop music spectrum. He always picks the best sounding notes and invents surprising runs or licks, at the same time holding the low end with a focus on the basics.   
Our practical example will be the bass line in "Waterloo", the first single credited to the group performing under the name ABBA. Despite referencing the infamous Battle of Waterloo (1815), it was a metaphor for a romantic relationship. In 1974, the song made ABBA famous worldwide as they won that year's Eurovision Song Contest.  
Let's dig into song structure and grooves. 
It all starts with a basic shuffle groove in eight notes, playing the descending line of D, Db, B, and A.
The second part of the verse switches into a four-on-the-floor vibe on B and Ab with a melodic pre-chorus consisting of A, G, F#, and E. 
The bass line in the chorus is pure rock 'n' roll genius with a chord progression starting on D major, through G major, and ending on A major. Notice the very melodic chromatic passages connecting the chords.
Check out the video below for further explanation and a deeper analysis of the bass line. 
Pop rocks!
If you have found an error or typo in the article, please let us know by e-mail info@insounder.org.