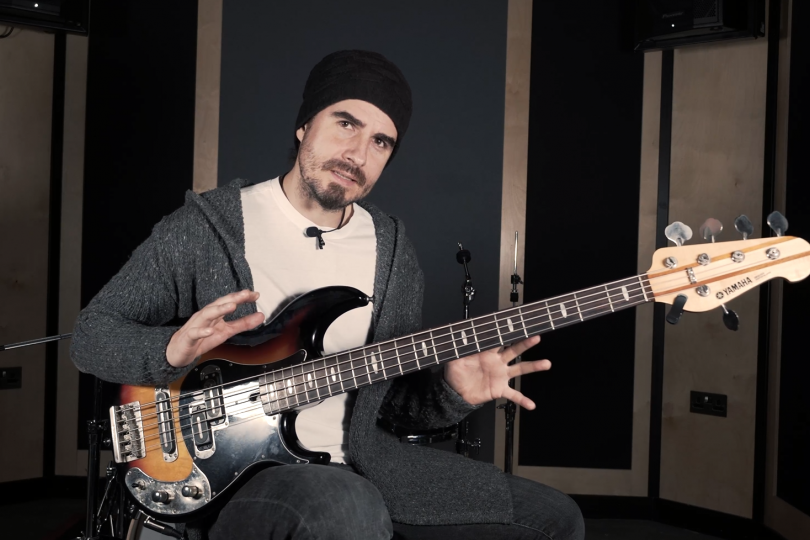 Our focus today will be major arpeggios, particularly with a basic three-note major arpeggio
Bass Around the World #28: Fifty Shades of Arpeggios
Can you imagine the purest of the purest notes that you might choose for your mighty groove? Every note will fit perfectly. Every note will sound beautiful. Every note will just fit, like a glove. Pure fantasy? No, welcome to the world of arpeggios.
Quick music theory lesson. Arpeggios are basically notes within the chord. For example, the G major chord consists of three notes - root note G, major third B and fifth D. More complex chords are just adding more notes (G maj7 adding F#, G maj9 adding F# + A and so on).
Lesson time
Our focus today will be major arpeggios, particularly with a basic three-note major arpeggio. So, a C major arpeggio will be C-E-G, A major consists of A-C#-E, etc.
We will learn how to play at least three different fingerings and positions on the neck. Start with a basic one-octave box, i.e. a C major arpeggio, with the C played an octave higher, is easily played on the third fret of the A string or the eighth fret of the E string. Of course, aim for all twelve keys or as many positions as you're capable of.
The second variation is played on all four strings, starting with our C major arpeggio. You'll always need to start on the E string as you'll be playing all notes within box logic like this: C & E on 8th and 12, G on the 10th fret on the A string, C an octave higher on the 10th fret on the D string, and finally E & G an octave higher on the G string.
The third variation is playing a major arpeggio over two octaves. In this case, I'll save words and send you straight to the video below, as I explain and show you a super-efficient and consistent fingering system for major arpeggios within two octaves.
If you have found an error or typo in the article, please let us know by e-mail info@insounder.org.