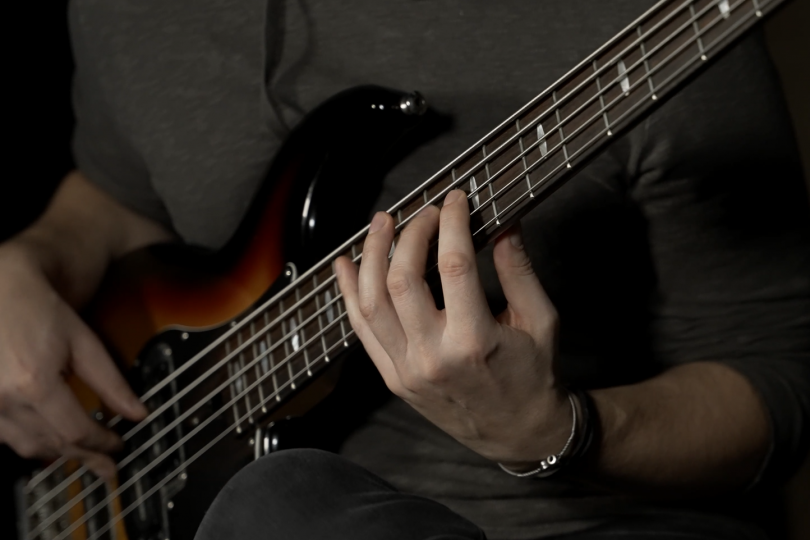 What is the ultimate warm-up exercise for us, fellow bass players?
Bass Around the World #23: Best Warm Up Ever
Spider, finger twister or spaghetti master? Which one do you think is the ultimate warm-up exercise for us, fellow bass players? I would say none of the above. Go for the chromatic scale, guys!
Yes, the chromatic scale is one of the best exercises (if not the best!) for your 1-2-3-4 finger per fret system, as you always use a different finger for each note. Therefore, it is also the most "democratic" tone material for your fretting hand.
Lesson time
We'll play three variations of the chromatic scale (the chromatic scale is a sequence of 12 semitones within an octave i.e. A, A#, B, C, C#, D, D#, E, F, F#, G, G#).
The first variation is on one string. Let's take an A string for example. Play an open string and then continue playing each fret using a strictly 1-2-3-4 system. Play it up & down in quarter, eight and sixteenth notes in one set tempo, for example, start with 60 bpm.
The second variation is on three strings. If we start from the A note on the fifth fret on the E string, then we'll play the 1-2-3-4 sequence on the E, A and D strings. 
The third variation is all over the fretboard. If you have a four-string bass, start on G on the E string. For 5-string bass, it is recommended to start on Eb on the fourth fret on the B string. You're playing the 1-2-3-4 sequence on each string, then moving a semitone up while playing a descending pattern, and then again, a semitone up for the ascending pattern and so on until you reach the physical limits of your fingerboard. 
Experiment with tempo variations and pay close attention to articulation and musicality of the exercise. Even a chromatic scale can sound as nice as a walking bass line.
If you have found an error or typo in the article, please let us know by e-mail info@insounder.org.