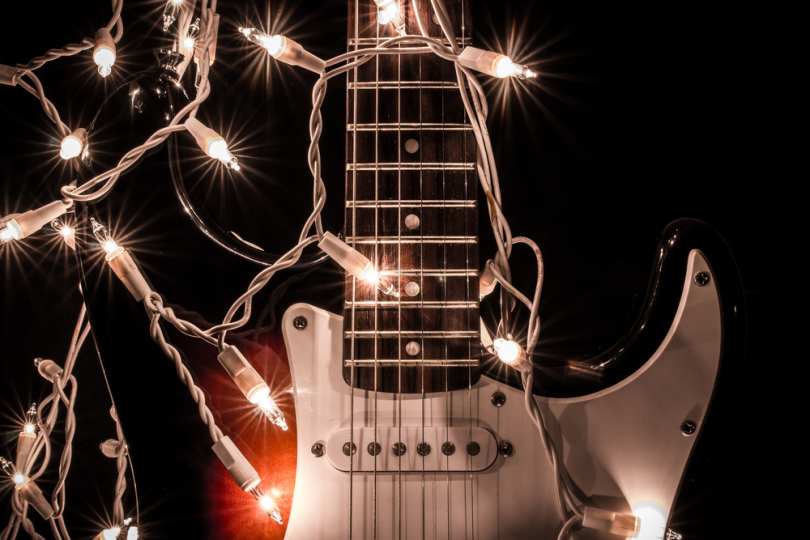 I'll have a rollmop with a piece of bread and a shot of rum for dinner while listening to the Christmas single by the band Canned Heat. I hope the God of all outsiders and bluesmen will forgive me. | Photo: c_slavik (Flickr)
Christmas Is Here Again – Let's Be Merry Rather Than Serious
The holiday of human kindness is just around the corner and we should accept it with the patience of a primary school music teacher and stop arguing with the Almighty over Jesus' preferred type of turkey stuffing or the thickness of gravy.
Personally, I see the Christmas holidays as a binding opportunity to open the door to human kindness, because I think people should always be generous, kind, caring and cheerful. Not just when celebrating the birth of God's son or for the sake of a freak from the far north who forces Rudolph the ox – sorry, reindeer – to haul a load of presents that will get lost or smashed with a hammer within a week because the little brats know that things are different on the inside than they seem on the outside.
I spent many Christmases on Prague's Charles Bridge. With a frosty bowler hat on my head, playing time-tested tunes from the blues cuisine of Willie Dixon and other masters from Chicago and Mississippi, the blues band and I entertained hurried people adorned with shopping bags and tinsel.
You can't judge a book by its cover
But you can tell someone's worldview by their opinion of a busker. During the Advent season, there were these cute moments when groups of barely ten-year-old schoolchildren with their teachers walked across the bridge. There are two types of educators. The first one walks past the musicians, stops the children and says loud enough for everyone to hear, "Children, this is how you will end up if you don't study!" Then the teacher in question gives us a look of a military prosecutor and commands the children to leave.
The second type is the exact opposite. A teacher walks past the musicians, stops the children and says out loud, "Children, these people are playing to give joy to others and make the world a happier place. If you have any coins, throw them in their hats because anyone who makes others happy deserves a reward."
These completely different perspectives confront us with the philosophical question of whether to be always serious and seemingly foresighted, or cheerful and seemingly frivolous. I choose the second and I feel the same way about the Christmas holidays. I like them cheerful, not serious, and without the obligation to give others overpriced presents, often with the look of Onassis who has forgotten the pin to his credit card on your face.
Christmas is around the corner. Well, it's not a big deal, I'll be the same cheerful fool as always and I'll have a rollmop with a piece of bread and a shot of rum for dinner while listening to the Christmas single by the band Canned Heat. I hope the God of all outsiders and bluesmen will forgive me.
If you have found an error or typo in the article, please let us know by e-mail info@insounder.org.