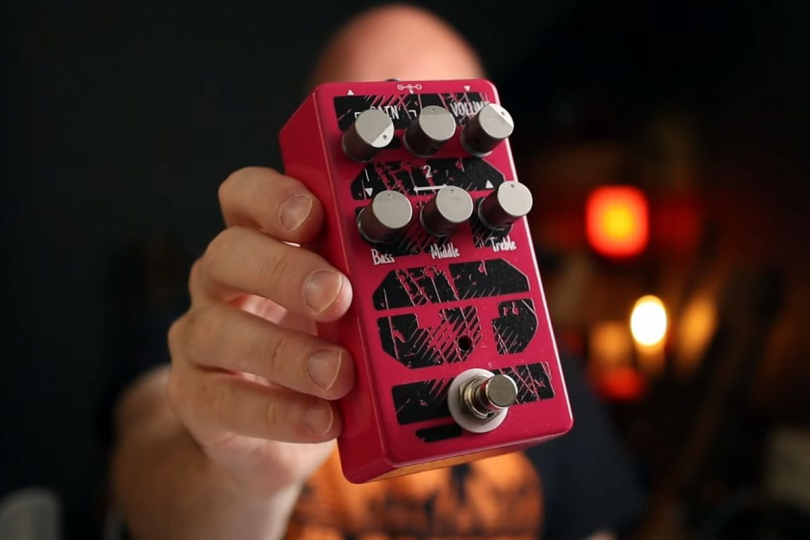 FLB 1991: Overdrive With the Sound of Pearl Jam Guitarists
Music shop Funny Little Boxes in Norwich, UK, has answered the call of guitarist Matt Webster, active on the YouTube channel Let's Play All, to produce its first original distorter. Named "1991," it draws on the guitar sounds of Pearl Jam's famous album Ten, which was released thirty years ago. When the effect appeared on the company's website some time ago, it sold out very quickly, but a second reissue is already in the making.
Although detailed information about the gear of guitarists Mike McCready and Stone Gossard is not available, it is assumed that the distorted parts of both instruments on Ten were created using a combination of single-channel Marshall JCM800 and Ibanez SD-9, TS-9 pedals, or SansAmp analogue distortion pedals from Tech 21.
"Providing everything from sparkling clean boost to massive saturated distortion, the 1991 Overdrive was specifically designed to capture the spirit and prevailing sound of the amazing music released in 1991," the manufacturer states. "The overarching goal was to convey the guitar sound of Pearl Jam's Ten. The result is a pedal with tight mids, a wide gain range, and controls akin to tube amps."
Based on the sound samples, it seems that a distortion unit equipped with three-band EQ, volume, and two gain potentiometers would have worked well in creating the sound of other rock bands of the time. Check out the attached video of Matt Webster using a pair of Stratocasters, a Gibson Les Paul, and a PRS Custom 24 to play riffs from Pearl Jam, Red Hot Chili Peppers, Nirvana, and Stone Temple Pilots.
The grungy Funny Little Boxes 1991 with 11 mA current draw is powered by a 9V adapter, the footswitch is wired in true bypass mode. If you like the sound of Mike McCready, Stone Gossard, and other guitarists from bands that dominated the world music scene in the 1990s, you can pre-order the effect for £99.
If you have found an error or typo in the article, please let us know by e-mail info@insounder.org.