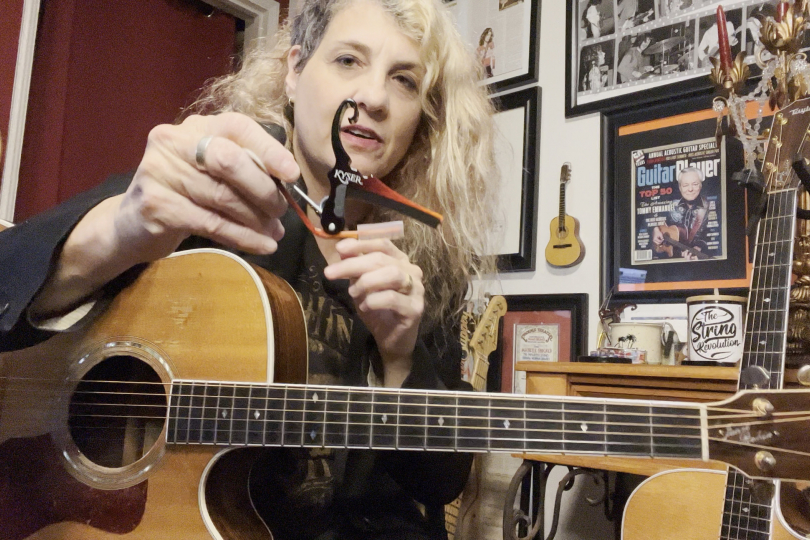 Janet Robin - Using Capos
Janet Robin & Taylor #10: Using Capos on Acoustic Guitar
This acoustic guitar series of mini-lessons is perfect for the beginner, intermediate, and even advanced acoustic guitarist. With lots of lessons to choose from, you can learn a series of fingerpicking patterns to either start you out on a technique or add a new pattern you may not know. You will also learn some super cool percussive styles and alternate tunings, along with some very important tips and tricks. All of these different techniques will be sure to inspire you as a beginner or step up your acoustic guitar playing to the next level.
In this lesson you will learn about capos: what they are, what they do and how you can use them in various ways. There are also different kinds of capos and I will also describe more about that. Capos are not simply used for key changes, they can be used for lots of other musical things, including inspiration for new songs!
If you have found an error or typo in the article, please let us know by e-mail info@insounder.org.