Loes van Schaijk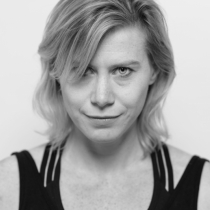 Originally from the Netherlands, I'm a singer-songwriter and instrumentalist (double bass, guitar and bodhrán) based in Prague, Czech Republic.
I have many years of experience touring the European bluegrass and folk scene with bands such as Red Herring, Svaťa Kotas Band, and previously Waterflow and Lucy & the Man.
In 2020, I founded the band "Lu's &" with the purpose of backing me up during concerts promoting my debut solo album All I Ever Really Seem To Say. In 2021, the band got a major push forward when we won the competition of the acclaimed folk/country festival Porta Řevnice.
When I'm not playing with one of my bands, I can regularly be found on the stage of The Irish Times Bar or The Dubliner in Prague. For Insounder, I work as a translator (from Czech to English) and editor.
Články