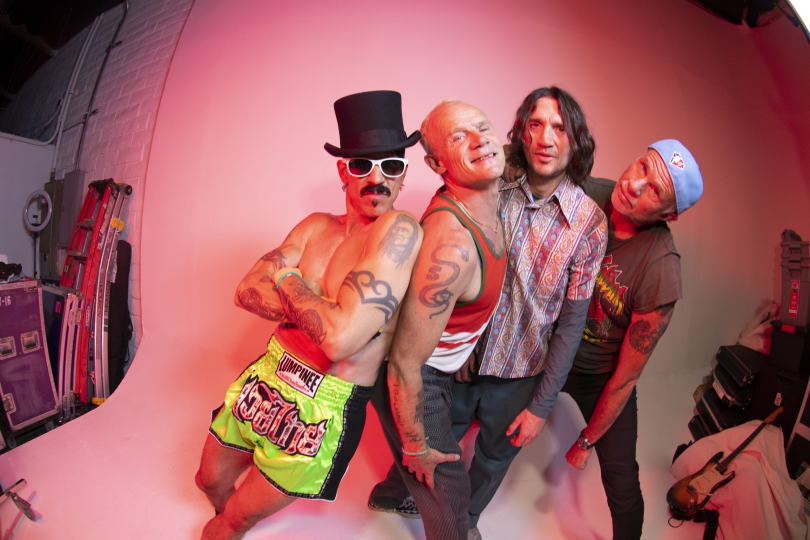 Red Hot Chili Peppers | Photo: Live Nation
You Can Play Whatever You Want – But You Must Play My Favourite Song
The Red Hot Chili Peppers are touring Australia and fans are berating them. They didn't play "Under the Bridge" in Sydney, they didn't play "Suck My Kiss", they didn't play this and that. They complain that it was a bad concert because they didn't play "their" song.
You don't have to be a global superstar to hear similar complaints after a concert. It happens to all bands. We have new songs and we want to play them. That sounds logical, doesn't it? Sure, but obviously not for those listeners who shouted the loudest on social media in Australia, describing themselves as "long-time fans" and "loyal listeners".
From someone who labels himself as such, I would expect one crucial thing – respect for the band and its decisions. There's no need to blindly love everything your favourite musicians do. After all, the Chilli Peppers' two albums from last year, Unlimited Love and Return of the Dream Canteen received mixed reactions. I get that, I understand that.
But I can hardly blame musicians for wanting to play new songs live. After all, even Sting mixed three songs from his new album into his best-of-tour, and even the Rolling Stones used to include a song from a blues cover album in their setlist. And the reaction was great.
If you're an active band making new material, you want to play new songs. Why else would you be writing them in an age driven by fast streams? And how else would you get them out to the audience other than in concert? Of course, best-of-tours are a different case. I guess nobody would expect Kiss to play anything other than hits.
And then there's the other extreme: you have a relatively fresh album, and it's been received well – and you keep avoiding it at concerts. The other day it struck me with Icelandic dark rockers Sólstafir. They played one track from the new album, but other than that, they performed mostly older stuff. It's quite hard to see into the musicians' heads and there are many reasons why it's like that. For example, the technical difficulty of the live performance. But there is a much worse reason – you don't believe in your own compositions, and consequently, you don't believe in your own fans.
If this attitude prevails in a band, it can have bad consequences. The concerts will be all the same because the band will go along with the fans, they will please them with old hits and not "provoke" them with new songs. And that will be boring, I think. Again, it's about respect. And it's the band that makes the setlist. If they only want to play new stuff or make a concert full of forgotten rarities, they can.
Final note: The above-mentioned Red Hot Chili Peppers setlist from Sydney was not bad at all. Seven out of the seventeen songs were new, the rest was a pretty decent selection of major hits. Well, you won't please everyone.
If you have found an error or typo in the article, please let us know by e-mail info@insounder.org.