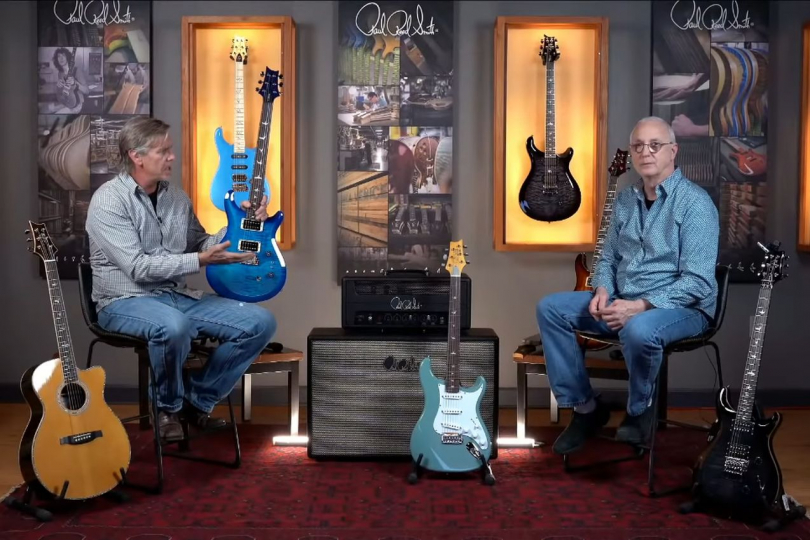 Video Overview of New PRS Products for 2022 and More
PRS boss Paul Reed Smith and chief operating officer Jack Higginbotham hosted a special live stream on YouTube last week, showcasing the company's new products for this year and answering questions from fans of the Maryland brand. Highlights included the upcoming Custom 24 SE models featuring the "Shallow Violin Carve" top, the expansion of the instrument series equipped with the 24-08 switching system, a lavish signature version of guitarist Orianthi's Private Stock, and an update to the SE collection of electroacoustic guitars.
Of course, the long-awaited more financially friendly variant of the SE Silver Sky John Mayer strat was a must; the two protagonists also explained the differences between various neck profiles and discussed the most demanding instrument projects, left-handed versions, updates to the range of colors and their effect on the sound, methods of cutting solid wood for neck construction, and compact all-tube PRS amplifiers. If this interests you, check out the attached video. The recording is over an hour long, but you'll find the topics broken down on the YT page with chronological links.
If you have found an error or typo in the article, please let us know by e-mail info@insounder.org.