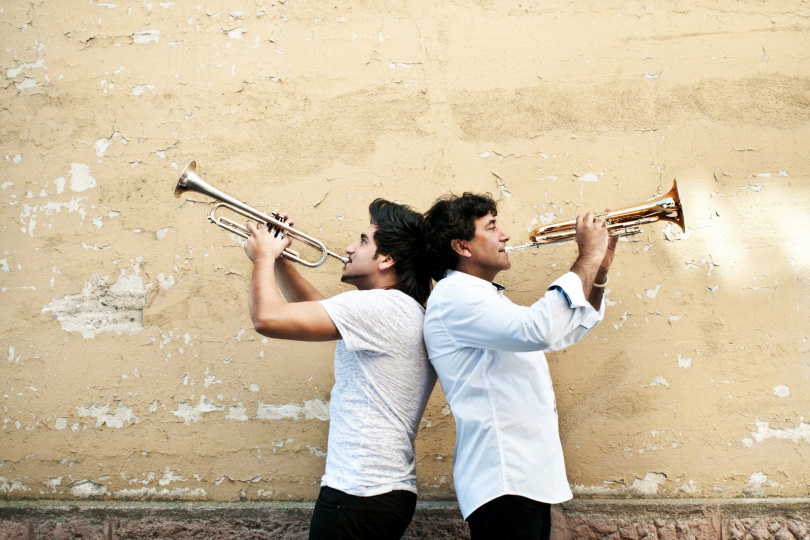 Boban & Marko Marković | Photo: promo Piranha
All Eyes on Serbia with Bojan Djordjević
In order to establish connections in life and especially in arts, one has to build bridges. A bridge is not only a point of communication between two different systems, but also a way of creating a synergic relationship between the two parts that the bridge connects. While keeping its uniqueness, each part absorbs influences and inspiration from the other side. And that is exactly the purpose of MOST. Meaning "bridge" in many Slavic languages, the MOST project aims to boost the music market of the Balkans, connecting festivals, managers, artists and venues from the world music scene. The project involves Albania, Bosnia and Herzegovina, Bulgaria, Croatia, Kosovo, Montenegro, North Macedonia, Romania and Serbia. I talked to Bojan Djordjević, born in Belgrade. Involved in music since his youth, Bojan is a music writer, music lecturer, manager of some artists from the Balkans and a radio host—his show about experimental and alternative music in Serbia, called Disco 3000, was awarded by the audience as the best radio show in Serbia in 1999. He has also organised several festivals and music shows and he actively promotes and supports world music.
What is the main focus of the MOST project, and which countries are involved?
My main focus, as well as the main focus of MOST, is world music. I am mostly oriented in that direction, but also in other music genres. My understanding of the Balkans includes countries like Turkey, Greece, Bulgaria, Macedonia, Albania, Montenegro, Bosnia, Kosovo, Serbia, Romania and Croatia. I focus on these countries, even though I am aware that "Balkan" should also include Hungary and Slovenia. I decided to exclude Turkey and Greece as these are countries with a big music tradition and wide scenes, and for years the local artists did not have a financial reason to "export" their music. In Greece, the situation changed after the big crisis, but the festivals are still quite big; on the other hand, the club situation is difficult as the country is on the tail of the touring routes.
What is understood and defined generally as "Balkan Scene?" And how does this scene take place?
The Balkan countries include huge territories and lots of nations. It will be difficult to speak in general, as the situation is quite different in each country. Venues are frequently going up and down and many were closing their businesses due to the lack of financial support from the government. The only ones which are constantly present for more than 20 years are usually those public cultural centres supported by either national or local authorities. A singular example is represented by the club Močvara (located in Zagreb, Croatia), a location of different kinds of acts (rock, alternative, world music, etc). Despite being a small "private" club, it endured and survived, and without receiving economic support from the government remained quite successful and popular throughout the years. However, there are always new spaces, from small ones (50-100 capacity) to bigger ones (up to 1500). So, whenever somebody wants to make a tour around the Balkans, there are enough venues willing to offer a gig (finances apart, that's another matter). In some countries like Croatia, Serbia and Romania, one artist can play in several towns. The club network is unfortunately not so strong; thus, it depends more on personal contact than relying on an existing database. This is something that MOST would like to help to create.
And what about festivals?
With festivals, it is a different situation. When speaking about world music, it seems that the scene is flourishing. Over the last 4-5 years, many festivals started their life in Croatia and Serbia, even some in very small Montenegro. On the other hand, the situation in Bosnia and Herzegovina is unique, the festivals of world music do not exist. There were world music concerts during Sarajevo Jazz Festival or Sarajevo Film Festival, but not authentic world music festivals. In Croatia, it seems things are moving in a good direction; new bands are emerging, new festivals as well, there is a small club scene and there are labels interested in world music, starting from the big Croatia Records to several small ones (like PDV Records). But, as in all other Balkan countries, the reach of these labels is mostly local. Rarely do they have good EU distribution or media presence. So, for bands, it is always better to have any other foreign EU label if they want to have more successful tours. That is also the reason why we (journalists, promoters and activists) started Balkan World Music Chart, now an international panel that includes 18 people from 13 countries.
Many countries have strong world music festivals, plus a few very interesting folk music festivals with a long tradition, but usually, these two scenes do not meet.
Is there some label totally dedicated to world music? 
There are no specialized world music labels in the Balkans except the World Music Association of Serbia Records which covers a wide range of world music styles, from traditional music to world music composed by authors and bands.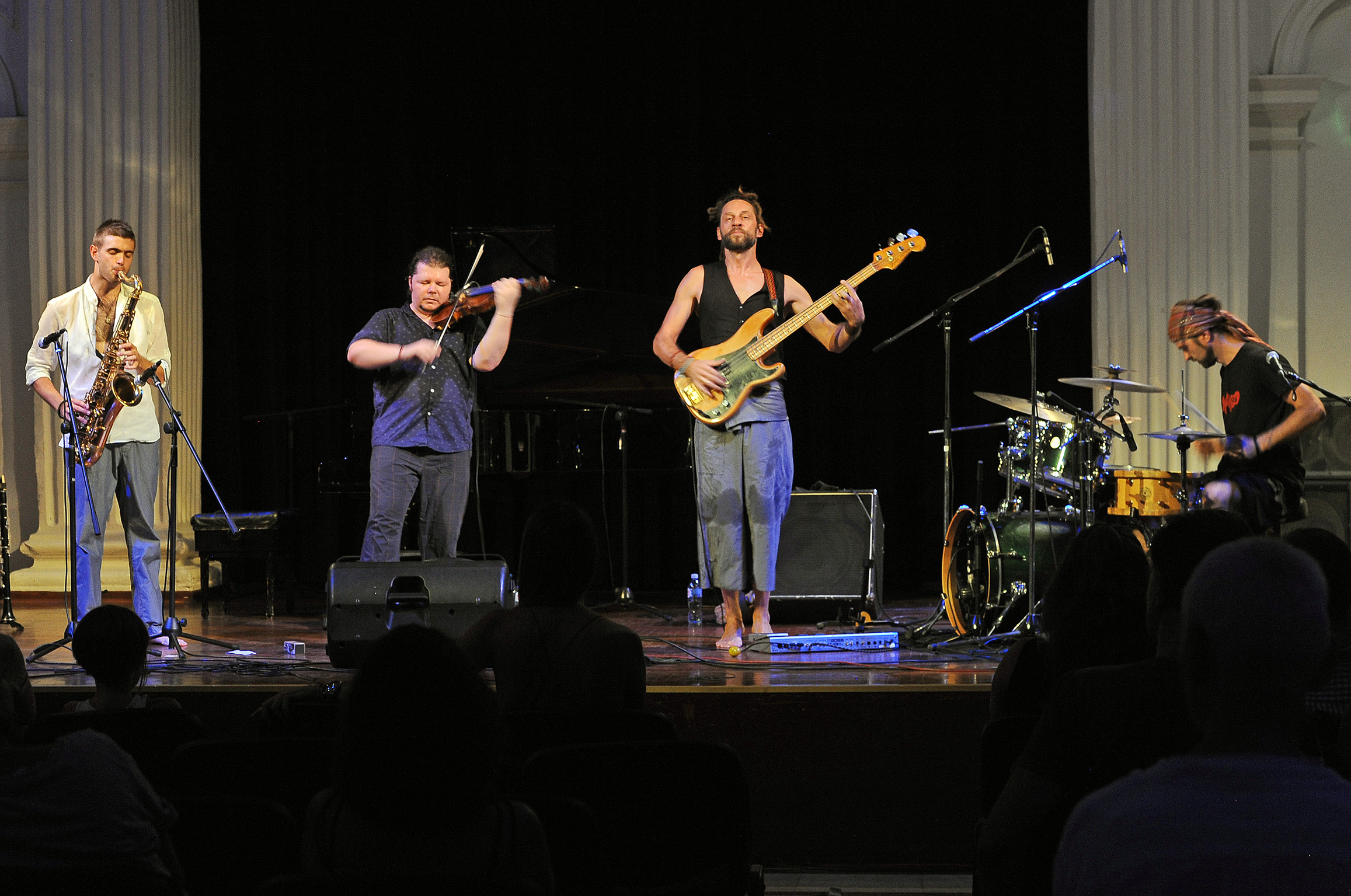 And some relevant world music festivals?
The main world music festivals are Offest in Skopje, Macedonia; Vrelo zvuka in Zagreb; and Etnofest on lake Palić, in Serbia Plus; in some big festivals like Exit (in Novi Sad), Nisville, Niš, INMusic (in Zagreb), and Taksirat (in Skopje) they also have world music acts.
Before you spoke about the lack of support from the media?
Media seems to be a weak point – there is only one world music magazine, Etnoumlje (printed, but lately more frequently presented in an online version). There are not many blogs dedicated to world music, mainstream media does not cover that permanently. Each country has several radio shows fully dedicated to the genre: I do have one of my own, called Disco 3000, which exists since 1999. TV, like in most countries, does not advertise this music; for them, it's as if it is non-existent.
How did the MOST music project get started?
MOST music came as a great idea that has been developing for a few years before we got grants from the EU. The concept is great and the aim of fostering the scene is well received, with lots of praise in the Balkan area. However, it is not present and promoted equally in each country of the area. Moreover, the pandemic took away the best time right when the project started. On the other hand, there are lots of things going ahead; the first showcases at Exit festival this year, for example, also the third round of calls is planned for the end of the year and this year a Festival exchange will also start. I think the continuation of the project will be important, not in the same terms, but to fully use the best things that happened thanks to MOST.
Has Serbia played a significant and more decisive role in the project? And how does communication between countries work?
I do not think Serbia embodies a special role in representing the other Balkan countries. The only thing is that Serbia is on the way, it has some infrastructure and some bands from Serbia have good experiences touring around Europe. Also, the language spoken in many of ex-Yugoslavian countries is quite the same, so we understand each other and people in Macedonia speak it as well, so cooperation is easier, and some groups already have an audience beyond the borders. For Bosnian groups it is specific, they are mostly becoming big names in the Balkan area and then they expand through Europe.
What are the "big names" for Balkan music nowadays?
If you are searching for names that highlight the music from the Balkans nowadays, I recommend; Dubioza Kolektiv from Bosnia; Džambo Aguševi Orchestra from Macedonia; Naked from Serbia; Taraf de Caliu from Romania; Lidija Dokuzović and Dunja Knebl, both singers from Croatia; Merima Ključo & Jelena Milušić, a duo from Bosnia; and "new" bands like Balkan Taksim from Romania and Divanhana from Bosnia.
​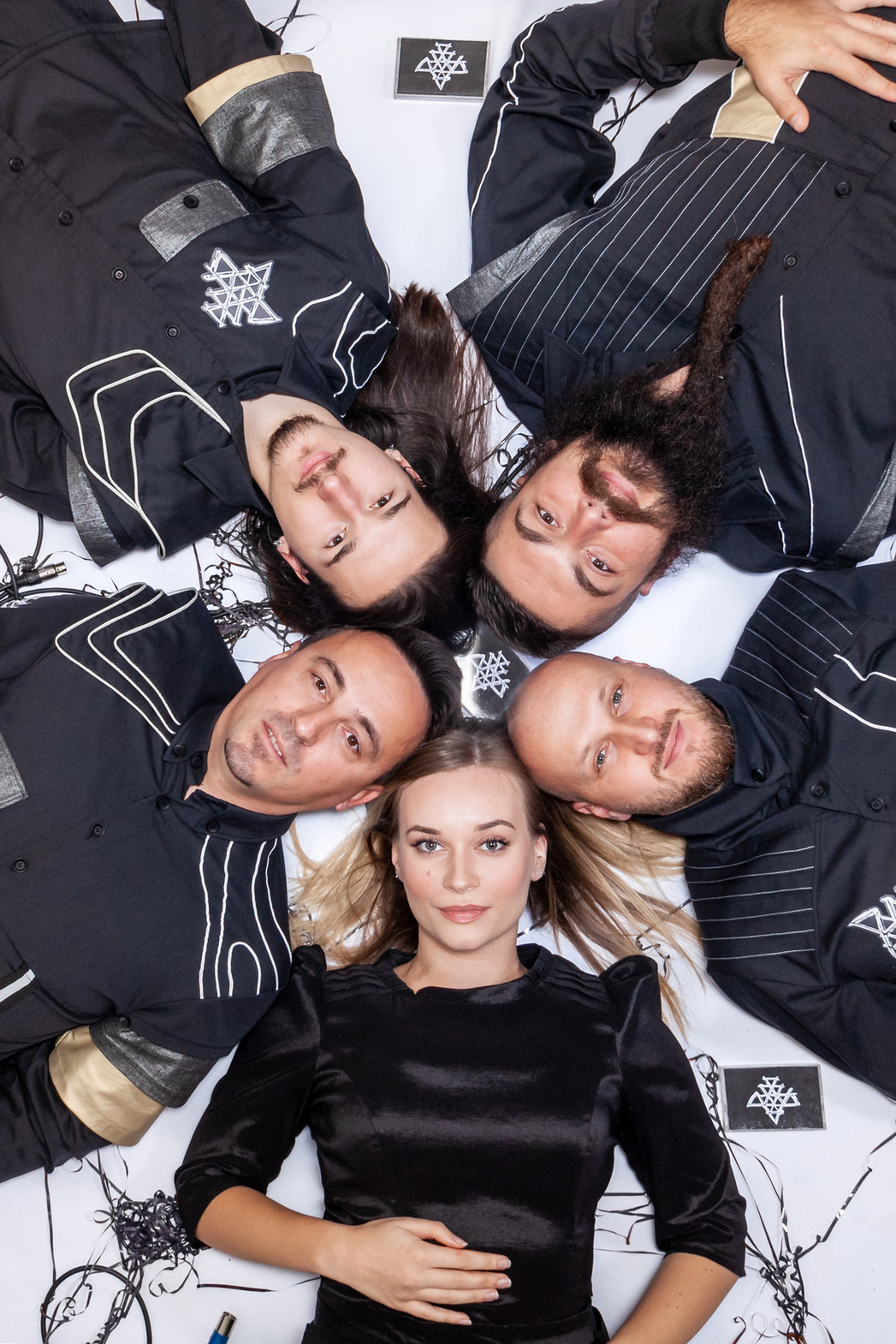 How did Covid and the overall situation affect music in Serbia?
Covid in Serbia has been taken as a joke in the first place, but eventually we had a very strict curfew, everything stopped, and the government did not support culture. After many debates and pressure from artists, some musicians did get some financial help, but only those who had been registered at the arts associations. However, it was peanuts anyway. The clubs were complaining, as they could not work properly due to restrictions. But many festivals started in the summer of 2020 and as there were no restrictions since May 2021, everything started going on again, although there were not many people in the audience, due to the restrictions and due to the fear of disease. Many artists had to find some other job, which is not an easy task these days.
What is your country's strongest musical export product?
Funny enough, the strongest export is Goran Bregovič, who is originally a Bosnian artist living in Serbia, but most of his musicians are from Serbia, at least. The same goes for No Smoking Orchestra, run by Emir Kusturica, but they have had much fewer gigs over the last few years. Brass bands have been quite popular for decades, especially Boban & Marko Markovič Orchestra, who used to play more than 100 concerts worldwide in a year. Now, they are very popular in Hungary, but how their career will develop once they canceled their EU tour is a big question, as they had no real reasons to do it. Also, Boris Kovač had lots of international concerts, right now at the end of his career. Few singers had and will have their own paths, as this is not mainstream world music, for example, Svetlana Spajić with her group performed on 4 continents, and they also performed in the play Life and death of Marina Abramović directed by Bob Wilson. She is also open to other innovative music and currently she is touring a lot with a trio called Gordan (with two musicians from Berlin). The other is Teofilovići, a duo of twin brothers, both singing. Very important is to know that there is a strong diaspora, starting from Bojan Z, a pianist living in France, then Lelo Nika, an accordion player and composer, now living in Vienna. In Vienna there are also Jelena Popržan and Nenad Vasilić. Instead, Jovan Pavlović and Daniel Lazar moved to Norway.
Does your country have any collaborations or are you in some kind of network with other countries? 
The main collaboration goes directly between clubs and festivals, but also through Creative Europe projects. There are 2 showcase/conference events in Belgrade, called Kontakt and Indirekt. Music Information Center of Serbia (MICS) was established last year, so let's wait a while to see how they will improve things. Also, the world music festival Todo Mundo in Belgrade is organizing international conferences and their team is also participating in conferences around Europe for many years.
What (or who) is big on the music scene right now?
I previously mentioned the trio Gordan, you can also see them at the Roskilde festival this summer. The violin player Lajko Felix is great already for 25 years. The Belgrade-based group Naked was the first group from Serbia to perform at WOMEX since 2012.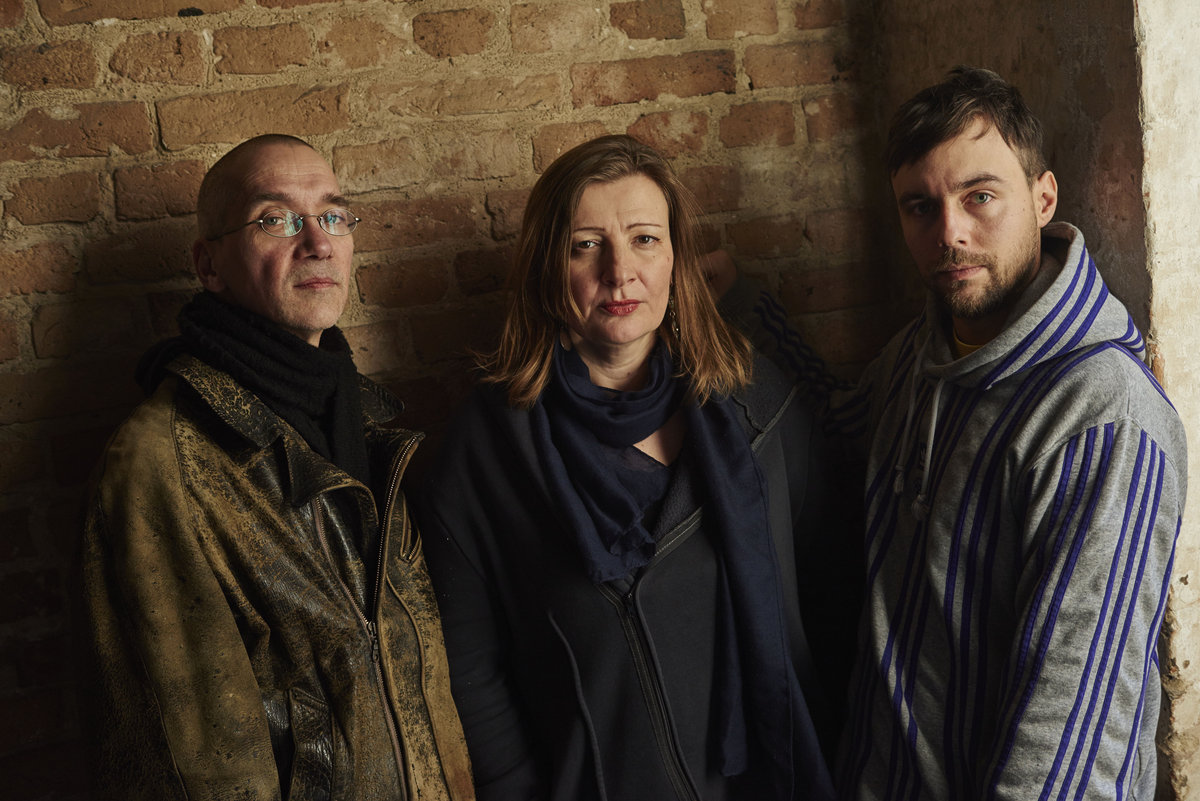 Who are some of your personal favourite artists from your country?
If I had to choose a few, I would surely name Lajko Felix, Boris Kovač, Boban Marković, Lelo Nika, Svetlana Spajić and Jelena Popržan.
What are some musical "niches" that your country is known for?
Definitely brass bands, and the biggest brass music festival Dragačevski Sabor, that has been established in 1961.
Any funny anecdotes about your country's music scene or its musicians?
There are many, but I can tell you two stories about Lajko Felix and Boban Marković.
The famous trumpet player Boban Marković was present in the music for the films of Emir Kusturica Underground and Arizona Dream. But he also won several times the competition in Guča. Therefore, he had been invited to England to join an international orchestra which would perform the songs from each country. When he came to rehearsals, everyone already had some scores, except Boban. So, they gave him a score for the tunes prepared by others, which he could not read. Like most Romanian brass musicians, he never had any music school, they learn everything by ear. And so, he asked somebody else: "Play this tune for me!" In the end, it went great and Boban also taught others to play a song from Serbia. On his first USA tour in 2022, the orchestra performed 21 concerts in 19 days. It was something completely new for the band. In Chicago at the World Music Festival, they also played the concert with Brotherhood of Brass (the joint project of Boban Marković Orchestra with Frank London Klezmer Brass All Stars). The atmosphere was so hot and wild that even the bartenders jumped up on a bar to dance. New was also the way of giving tips. Brass musicians are familiar with getting "bakshish" at weddings (usually in the instrument or on the forehead), but in the USA, the audience usually throws paper dollars on stage and at musicians, as small paper balls. When you see those small paper balls it seems like nothing much, but when they counted the money after the concert it was more than 500 USD. "WOOOOW" was the reaction.
…and what about Lajko Felix?
Felix is well known for the fact that he rarely speaks to the audience during the concert. Most of the time, not even a word. He is deeply in his music, looking like he is inside of his own world. When he plays a solo, he usually plays with his eyes closed, sometimes slowly spinning around. During the promotion of the album Serbia: Sounds Global vol 2, we had 4 acts and Felix was one of them. That was a big conference/concert hall with around 1500 people in the audience. He came on stage and started to play without even saying "Hello." His music was captivating as always, there was no intermission between compositions. At some point, he finished a song, stopped and said to the audience: "Please tell me if I played for half an hour, as I am told not to play more, as the others are waiting." But I am pretty sure that the audience also did not feel the time passing.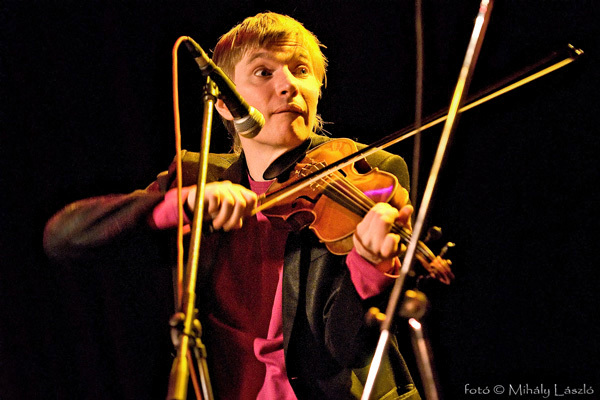 Something interesting from your country's music history?
Traditional music was always important, but as world music, it has not been fully accepted. Even the great wave at the end of the 90s and early 00s did not bring greater support from the institutions. Apart from the series of compilation albums, Serbia: Sounds Global, released by B92 (4 albums from 2000 till 2008) that has sold a great number of copies, and has been praised by the government and by the Ministry of Foreign Affairs and Culture, there is a lack of understanding why this music is important, and for a few years, we are facing the fact that the Ministry of Culture does not give support to any of the world music festivals. It is a young genre, and officially we say it started in 1984.
Any advice for foreign artists/bands wanting to tour in your country?
Be ready to accept some lower fees as tickets are cheaper than in many Western countries and the wages are lower than in Croatia or Bosnia, for example. You will find a hungry and welcoming audience. If you are thinking to have success in Serbia, plan to come back every 2 or 3 years. The great concerts are always spreading lots of talks and the audience is growing each time. And our food is great as well!
If you have found an error or typo in the article, please let us know by e-mail info@insounder.org.