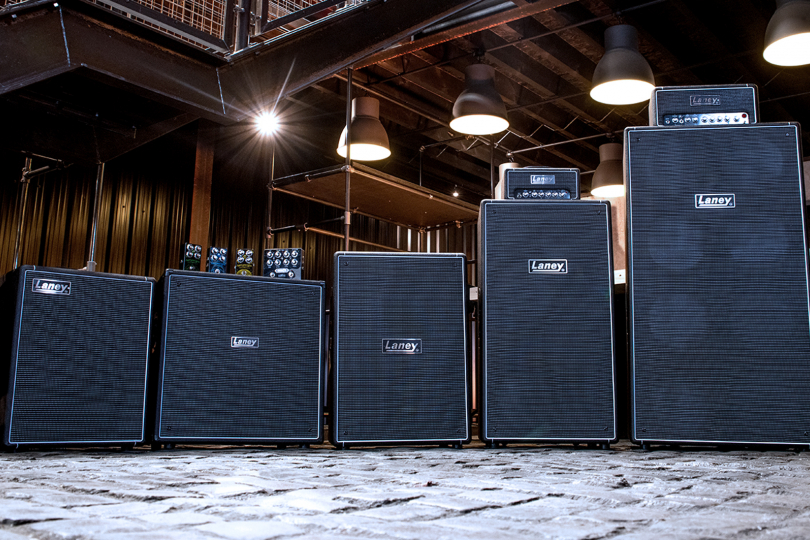 Miscellaneous Gear Alert: September 2021
Do you play bass, drums, or keyboards? Are you DJ, singer, or sound engineer, or a studio aficionado? Then every third Monday of the month is "your day" here on Insounder—with a quick overview of gear, new releases that will be on the market in the current or upcoming period and that you shouldn't miss. A similarly conceived article is dedicated to technical equipment for guitarists on every first Monday of the month. Some of the products introduced in this overview will be discussed in more detail in later posts here in the News section.
Bass guitar
The South Korean giant has launched a pair of modern instruments with a "sandwich" (multi-laminate) body and a central maple block.  The electronics consist of a pair of Bartolini MK-1 pickups tied to a Markbass MB-1 active system fitted with three-band EQs and a shared volume and blend. Of course, there is a small switch for selecting active/passive mode.
UK-based BCC, the boutique division of Laney, has launched a trio of bass pedals: the compressor BCC-TCF The Custard Factory, the octaver/pitch shifter BCC-T85, and the distortion pedal BCC-Blackheath. Measuring 60 x 75 x 125mm, weighing 335g, and with an average current consumption of 10mA, these effect pedals use quality components, with a correspondingly high standard of sound.
The former bassist of Deep Purple has long been associated with products manufactured by Orange, which has added a limited edition combo based on the classic Crush Bass 50 to its portfolio. This time, Hughes's signature is covered in vinyl in a dark purple hue, and the 50W unit features a three-band active EQ with parametric mids, blend, tuner, buffered loop, etc.
The premium Digbeth series, which harks back to the 60s and 70s, consists of seven different models: the amps DB200H and DB500H, the combo DB200-210, the pedal preamp DB-Pre, and the boxes DBV212-4, DBV410-4 and DBV810-4. In the amplifiers's preamp section, it is possible to switch between tube and transistor (FET) circuits, and in addition to the equalizer, a Tilt correction is integrated for quick tweaking of the sound.
Drums
The Japanese brand's professional set offers 6 drum pads (12" snare, 2 x 10" + 2 x 12" tom, 12" kick pad,) with black oak surface, 14" hi-hat, and three cymbals (2 x 16" crash + 18" ride). The module uses layered stereo samples built on Tru-Aco technology, eight audio outputs (USB), MIDI, four analog outputs, recording unit, practice modes, an analyzer providing information about the accuracy of the beats, equalizer, reverb, Bluetooth, etc.
The American manufacturer's iconic drums are back on the market. Available in 14 x 5 or 14 x 6.5-inch versions in five shades, the tuning screws are clamped in a dozen Beavertail shells and 1.6 mm thick triple-bent rims, the body walls are five layers of maple and poplar complemented by reinforcing rings, and a floating snare rail system is integrated.
Keys, sequencers, etc.
Model combining synthesizer and drum machine, equipped with four sonically versatile hybrid voices (digital engine + analog multi-mode filter with overdrive) and sequencer with simultaneous control of all four drum tracks. There are 8 parameters assigned to each voice and the SD card expandable memory holds 64 sets and the same number of 64 patterns in the base.
A number of outputs are integrated, including individual paths for each voice; the effects section offers an analog delay or optical compressor; among other things, an LFO modulation unit with morphing of different waveforms can be used; a four-track sequencer with four shuffle algorithms, MIDI connectors, separate effects loops and other elements are included. The price is expected to be around 1650 euros.
The brand has bundled the synth modules from the System 55 Eurorack series into a trio of modular kits that bring the possibilities of the classic Moog System 15, System 35, and System 55 editions, with which the German firm's products share both internal architecture, control method, basic design and, last but not least, branding.
Studio
This new product from Hamburg-based DOCtron IMC is essentially a mastering chain, starting with a British-style studio two-band EQ with low/high shelf filtering. This is followed by a VCA bus compressor (SSL) with an automatic release function and compression routing switch. There is also a side-chain with the necessary inputs and outputs.
Measuring 56 x 146 x 142.5 mm and weighing 990 g, Martin Stimming's fully analogue Instant Mastering Chain is fitted with top-of-the-line Lundahl output transformers with adjustable gain reduction. All connectors except the headphone mini-jack with its own volume potentiometer are in classic jack format. The official price has been set at about 2800 euros.
Interface with 6 inputs and 8 outputs designed primarily for podcasting or streaming. A relatively powerful DSP chip handles a range of effects derived from PreSonus digital mixing consoles, 24-bit DACs operate at 44.1, 48, 88.2 or 96 kHz, and a pair of XMAX-L microphone preamps are implemented. Also included is the company's StudioLive Fat Channel, the device supports the UC Surface editing app for macOS, Windows, iOS or Android platforms, and the manufacturer has added Studio One Artist and Studio Magic software.
If you have found an error or typo in the article, please let us know by e-mail info@insounder.org.