Zdeněk Lev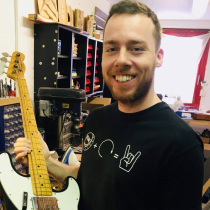 I am a guitar technician at Kytary.cz and have many years of experience with complete guitar maintenance and repair.
I specialize in the maintenance and authentication of vintage, collectable, and second-hand guitars, and I enjoy passing on my experience.
Thousands of instruments have passed through my hands and I enjoy using my experience to help customers improve their instruments.
Články